Cannabis Linked to Decreased Use of Opioids: This Week in Cannabis Investing
A federally funded study found that cannabis can help reduce opioid cravings and abuse.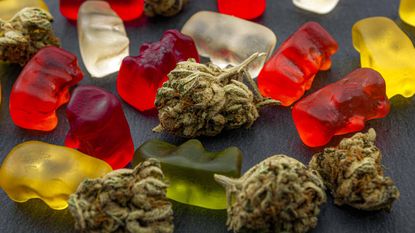 (Image credit: Getty Images)
A federally funded study has highlighted one of the many benefits cannabis provides. From December 2019 through November 2021, researchers at the British Columbia Centre on Substance Use and the University of California, Los Angeles surveyed 205 people who used cannabis and opioids without a prescription. Through their survey, researchers learned that nearly 60% of respondents used cannabis to reduce opioid cravings. Further analysis showed that the cannabis use of those surveyed "was significantly associated with self-reported reductions" in opioid use.
"Increasing the accessibility of cannabis products for therapeutic use may be a useful supplementary strategy to mitigate exposure to unregulated opioids and associated harm during the ongoing drug toxicity crisis," the authors of the study wrote.
As the longest-running dedicated cannabis investment firm, Poseidon has had the opportunity of working with many companies and a broad range of investors in our funds. We learned years ago that cannabis was a largely unavailable but highly sought after-exit drug for addiction clinics. It is great to see federal studies confirming these benefits, especially with the years-long opioid epidemic that continues to wreak havoc on communities nationwide. This study also arrives as work is being done around the potential rescheduling of cannabis from Schedule 1 under the Control Substances Act, which is long overdue.
Subscribe to Kiplinger's Personal Finance
Be a smarter, better informed investor.
Save up to 74%
Sign up for Kiplinger's Free E-Newsletters
Profit and prosper with the best of expert advice on investing, taxes, retirement, personal finance and more - straight to your e-mail.
Profit and prosper with the best of expert advice - straight to your e-mail.
The Baked Big Apple: Study Crowns New York City as Cannabis Consumption Capital
It is best to examine the health of the cannabis industry at the state level. In Missouri, the commencement of adult-use sales has led to great success for the state's overall cannabis industry. Similarly, the adult-use market in Maryland is experiencing great success after launching in July. However, there is one state that has not experienced the success that many had hoped it would, and that is New York. The Empire State's lack of early success in the adult-use market could be attributed to decisions by public officials thus far. Despite this, there are still reasons to believe that New York will eventually be one of the largest legal cannabis markets in the U.S. Among those reasons for optimism in New York is the love many of its residents have for cannabis.
The 2023 Cannabis Global Price Index has crowned the Big Apple as the cannabis consumption capital of the world. New York City residents consume an average of 62.3 metric tons of weed combined every year. In comparison, residents of Sydney, which finished in second, consume 45.8 metric tons of cannabis each year. For those of us that have lived in New York, this is not a surprise. The city's relaxed attitude regarding cannabis consumption coupled with its population density make it a prime destination for those who love the plant and want the industry to thrive in the Empire State. And as Buffalo, N.Y. natives, we are rooting for the good people of New York as we still do for the Buffalo Bills — our day will come!
Experts Say Maryland Adult-Use Market Could Grow to $1 Billion
There is plenty to unpack as many public cannabis companies move into the thick of the second-quarter earnings season. The industry is diverging from the few that are showing better capital allocation, cost controls and governance. However, there is a clear, bright spot in Maryland, as noted in some of the initial earnings calls so far.
On July 1, residents and visitors across Maryland filed into dispensaries as the state's adult-use market launched. In a matter of weeks, cannabis sales skyrocketed from $42.7 million in June to $87.4 million in July. Retail store operators in Maryland are noting a 200% or more increase in sales volumes from the run rate of the medical market. As access to and awareness of the adult-use market improves, it is poised to cross the $1 billion market.
"We're excited, we're optimistic," Andrew Garrison of the Maryland Cannabis Administration said about the future of the state's adult-use market. "We're going to keep working with the industry to make sure that they're going to meet the demand and are doing so responsibly."
MasterCard Moves Away from Cannabis Industry
The legal cannabis industry has received another painful reminder that Capitol Hill is far behind in its recognition of the industry. Without federal reform, cannabis is susceptible to elevated volatility from insurance firms, financial institutions and beyond. For example, Mastercard (MA) has instructed U.S. financial institutions this week to stop allowing purchases of cannabis on its debit cards.
"In accordance with our policies, we instructed the financial institutions that offer payments services to cannabis merchants and connects them to Mastercard to terminate the activity," a spokesperson for MasterCard said.
Unfortunately, this creates an elevated risk for retail operators across the country. The absence of debit transactions forces retailers to pivot to cash transactions, which makes them more susceptible to robberies.
"It makes absolutely no sense that legal businesses are being forced to operate entirely in cash, and it's dangerous — and sometimes even fatal — for employees behind the register," Washington Senator Patty Murray said.
Medical cannabis use is legal in 38 states, three territories and the District of Columbia. Adult-use cannabis is legal in 23 states, two territories and the District of Columbia. As the industry continues to grow, national sales could exceed $57 billion annually by 2030. With an industry this widespread, federal officials can't claim ignorance. Federal reform is needed now more than ever to legalize cannabis banking.
Related content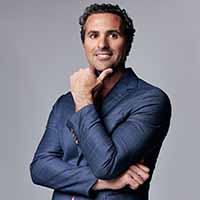 Morgan Paxhia is Managing Director and Co-Founder of Poseidon Investment Management. With over 10 years experience in investing and finance, Morgan has developed a deep understanding of individual company analysis, portfolio construction, and risk mitigation. This content is not intended to provide any investment, financial, legal, regulatory, accounting, tax or similar advice, and nothing should be construed as a recommendation by Poseidon Investment Management, LLC, its affiliates, or any third party, to acquire or dispose of any investment or security, or to engage in any investment strategy or transaction. An investment in any strategy involves a high degree of risk and there is always the possibility of loss, including the loss of principal. This content should not be considered as an offer or solicitation to purchase or sell securities or other services. Any of the securities identified and described herein are for illustrative purposes only.  Their selection was based upon nonperformance-based objective criteria. The content presented is believed to be factual and up-to-date, but we do not guarantee its accuracy and it should not be regarded as a complete analysis of the subjects discussed. Past performance is not indicative of future results.