The King's Coronation Led to a Wave of Royal Memorabilia – But Is It a Good Investment?
All kinds of memorabilia was made to celebrate King Charles III's coronation, from ceramics to teddy bears.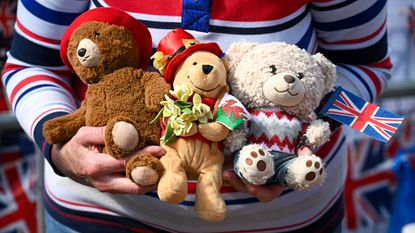 (Image credit: Finnbarr Webster / Stringer, Getty Images)
There are always incredible trinkets associated with a special event, and King Charles III's coronation in the United Kingdom on May 6 was no exception.
To honor the man ascending to the throne, all kinds of memorabilia has been made, including beautiful ceramics, special coins, and even caped teddy bears. It's all meant to be a fun way to celebrate a historic moment, but could there be monetary value in swooping up these royal-themed collectibles now?
Well, the answer is more nuanced than you may expect.
Subscribe to Kiplinger's Personal Finance
Be a smarter, better informed investor.
Save up to 74%
Sign up for Kiplinger's Free E-Newsletters
Profit and prosper with the best of expert advice on investing, taxes, retirement, personal finance and more - straight to your e-mail.
Profit and prosper with the best of expert advice - straight to your e-mail.
Is royal memorabilia a good investment?
When it comes down to it, you're not likely to get much profit if you try to sell royal memorabilia later down the road.
As Daniel Wade, a manager at Paul Fraser Collectibles, explained to Good Housekeeping, "Memorabilia will be produced in such large numbers (even the 'limited edition' pieces) that there will be insufficient rarity to drive prices upward in years to come."
Consider the special Beanie Baby designed after Princess Diana's death. The purple bear, made to honor the late Princess of Wales from 1997 to 1999, was widely thought to be a collector item that would hold major value in the future. However, the Beanie Babies weren't actually rare, and you can still buy them online fairly easily — while you'll find people listing them for thousands of dollars on eBay, you can also find them for under $25 on Amazon. They're not exactly the windfall item some prophesied they would become.
Basically if your royal memorabilia is mass-produced, it's likely not a great investment.
What royal memorabilia should I buy?
However, if you can get your hands on something that is actually rare or has historical significance, it could very well fetch a pretty penny down the line.
"For people who collect royal memorabilia, having an item that we call a primary piece is much more desirable than something that's been created and mass marketed," Charles Leski, who works with Leski Auctions, explained to 7NEWs, an Australia-based outlet.
For example, a bike Princess Diana was frequently photographed riding in the '70s recently went on auction and was sold for $44,000. Pieces that actually belonged to the royal in question or have gained some level of fame will grow in value — but it'll also cost money to get them in the first place.
Those who want to invest in something from the recent coronation may want to consider something unusual: a piece of cake from the party. Slices of the dessert from Prince William and Kate Middleton's wedding have been sold at auctions over the years, even going for thousands of dollars.
Still, it's worth keeping in mind that pieces hold more weight than just the monetary value. If this moment in history is important to you or you just think it's fun to have a related souvenir, you don't need to worry too much about whether or not you should buy it. There are plenty of reasonably priced, gorgeous items out there that will last a lot longer and serve more purpose than a slice of cake no one will eat, after all.
Related Content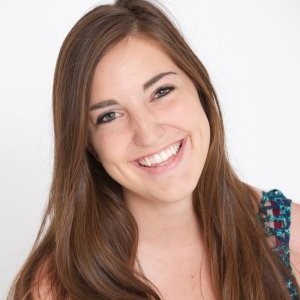 Becca van Sambeck is a writer and editor with experience in many fields, including travel, entertainment, business, education, and lifestyle. Her work has appeared in outlets like NBC, Oxygen, Bravo, the University of Southern California, Elite Daily, CafeMom, Travel For Teens, and more. She currently resides in New York City.