Your Old VHS Tapes Could Be Worth Thousands
It might be time to dig out your old VHS movies — rising demand is increasing its value by up to $25k.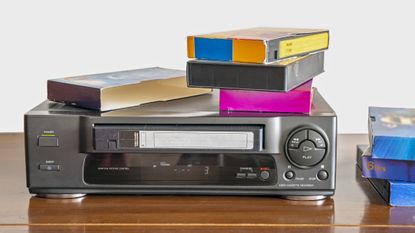 (Image credit: Getty Images )
These days we're spoilt for choice, at the click of a button, you can pick and choose from hundreds of movies and TV shows on Netflix and Amazon Prime Video that are hosted "in the cloud," but if we turn the clock back, it wasn't quite so streamlined. Back in the day, your media library was all about those sacred VHS tapes that you'd collect, requiring you to dedicate vast cupboards of space to store them.
From its invention in 1976 until the DVD takeover in the late 1990s, the VHS format ruled supreme. For years VHS has been the unloved format, but now anyone who still has their collection of VHS videos from the 70s and 80s could be sitting on a blockbuster treasure trove. The most collectible "classic" VHS movies — like Back to the Future, Raiders of the Lost Ark, and Ghostbusters — could even be worth as much as $25k on vintage movies auction sites.
And if you have any unopened videos still in their wrapper tucked away in the attic, or in storage, it's worth checking how much they're going for at auctions these days. You're far more likely to get a better price for an unopened, packaged videotape than for a used one.
Subscribe to Kiplinger's Personal Finance
Be a smarter, better informed investor.
Save up to 74%
Sign up for Kiplinger's Free E-Newsletters
Profit and prosper with the best of expert advice on investing, taxes, retirement, personal finance and more - straight to your e-mail.
Profit and prosper with the best of expert advice - straight to your e-mail.
VHS auctions are still pretty rare, but as our sister site MoneyWeek discovered, the few that are around are worth looking into — especially if you're sitting on a pile of hit movies like Star Wars, The Goonies, Superman and Rambo. Classic movie auction specialists, Texas-based Heritage Auctions is famous for auctioning off collectibles and holding VHS sales, their latest VHS auction was in February. They say, "Most VHS tapes are only worth a dollar at a garage sale. But a few rare, unopened, vintage VHS tapes with studio watermarks can sell for more than $10,000."
Why Are VHS Movies Collectible?
There's a rise in collectors, in their thirties, forties and fifties, who grew up watching these movies and are now driving the value up, in a similar way to the increase in popularity of vinyl in the music industry. Formats that had been overlooked for years have become part of popular culture again.
Heritage Auctions highlights the case of Rocky videotapes that were the "centerpieces" of the recent February 2023 VHS event. On Christmas Day, 1982, in Indianapolis, baby "Bubba" Kroeger was born. His father James decided to make a time capsule for him to open 40 years later. In 2022, when Bubba opened the capsule (or what his father called "a small gift"), he found that the trunk was filled with old magazines, tapes, road maps, catalogs and more.
In the capsule were three Rocky films, on VHS, that his father had bought from an appliance store for just $60 each. They were left sealed for Bubba's 40th birthday. It turned out the VHS copies were all original drawer-box copies, making them extremely rare. They were valued at around $25,000 each.
Other recent sales at Heritage Auctions have gone for thousands of dollars; for example Superman Beta (1980) sold for $40,000, Star Wars (1983) sold for $32,500 and The Goonies (1986) VHS sold for $50,000.
Is Your Old VHS Movie Worth Money?
The most sellable VHS tapes are the ones that were released between 1977 and 1990 and are still in their original factory shrink wrap.
What's valuable...
Blockbuster films from the late 1970s - 1980s, released on VHS prior to the 1990s
1980s horror films
Sealed tapes with a studio watermark
Some early Disney copies that were released in the early to mid-1980s like Tron, The Black Hole and collections of early Disney cartoon shorts
What's not
Most Disney animated films, e.g. The Lion King, Aladdin and Snow White
Most opened, used VHS tapes.
DVDs and Blu-Rays
So, if you're thinking about selling your childhood memorabilia, check with auction outlets what they will buy and what the current selling prices are. Perhaps your "old junk" might just turn out to be a worth a fortune...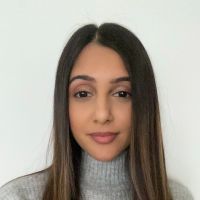 Vaishali graduated in journalism from Leeds University, UK. She has worked for her local news outlet, the Leicester Mercury as well as writing personal finance stories for digital publications, The Money Edit, MoneyWeek and GoodToKnow. When she is not writing about money-saving, deals, finance hacks and other personal finance topics, Vaishali likes to travel and she's a foodie.