Extending Broadband to More Americans
The infrastructure bill would provide billions to improve internet access to rural and low-income households.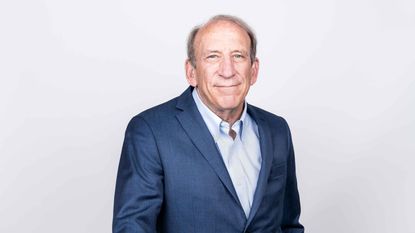 (Image credit: Photo by Ryan Donnell)
Blair Levin is a nonresident senior fellow at the Brookings Institution. From 2009 to 2010, he oversaw the development of the U.S. National Broadband Plan at the Federal Communications Commission. In August, Kiplinger's spoke with Levin about the $1 trillion infrastructure bill, which allocates $65 billion to expand high-speed internet access in the U.S. The Senate approved the bill in August; at press time, it was pending in the House.
Recent data from Pew Research shows that although rural areas are more wired than in the past, many rural areas continue to lack dependable broadband service—a problem that became glaringly apparent during the pandemic. How does the infrastructure bill address this? There were two significant problems Congress sought to address in the bill. The first is the access problem—whether communities have access to an adequate broadband network. Congress allocated $42.5 billion to the states to solve that problem. The second problem is adoption, which is primarily, but not exclusively, a problem of affordability. Congress acted to address that with $14 billion to help low-income individuals purchase broadband services and by allocating a couple of billion dollars to provide digital training. There are millions of Americans who don't have the training to use broadband applications.
The goal of the legislation is to provide all households with affordable baseline service. Twenty years ago, we would have defined baseline service as a dial-up modem, but demands are much higher today. How does the legislation define the term? Congress defines it as 25 megabits per second "down"—when you're downloading something, such as a movie—and 3 megabits per second "up"—when you're transmitting to someone else. When you're on a Zoom call, for example, people are transmitting video to you and you're transmitting video to them.
Subscribe to Kiplinger's Personal Finance
Be a smarter, better informed investor.
Save up to 74%
Sign up for Kiplinger's Free E-Newsletters
Profit and prosper with the best of expert advice on investing, taxes, retirement, personal finance and more - straight to your e-mail.
Profit and prosper with the best of expert advice - straight to your e-mail.
Is there a risk that the government is spending billions on broadband services that could be outdated in a few years by satellites, 5G networks and other emerging technologies? There is broad agreement that government subsidies should only fund networks that will provide robust service for decades, but there is also a vigorous policy and technology debate about what constitutes a "future-proof" network. Part of the problem we've had in the past 10 years is that we have subsidized networks that are not future-proof. Various institutions at the state and federal level still fund phone networks that provide outdated DSL internet service. Reasonable minds can differ about whether satellite service should be subsidized. If you put up a satellite high enough, it can see the entire United States, but its "pipe," if you will, is much smaller than with fiber, and it can't provide a next-generation service to a large population. Fiber takes more time to deploy, but it provides more bandwidth, and its useful life is much longer.
What's the time line for broadband improvements? When could people who don't have access—or can't afford it—see a difference? For deployment to rural areas, it's likely to be three or four years. The new subsidies should start flowing within months after the legislation is signed into law. The Federal Communications Commission already has a mechanism to distribute funds to eligible people, and while it requires some adjustments, that will happen much faster than the process of constructing networks.

Senior Editor, Kiplinger's Personal Finance
Block joined Kiplinger in June 2012 from USA Today, where she was a reporter and personal finance columnist for more than 15 years. Prior to that, she worked for the Akron Beacon-Journal and Dow Jones Newswires. In 1993, she was a Knight-Bagehot fellow in economics and business journalism at the Columbia University Graduate School of Journalism. She has a BA in communications from Bethany College in Bethany, W.Va.