Stop Being Afraid of a Down Market
Bear markets typically aren't as scary as most investors fear. Really. Here's why, and an outline of the options investors have.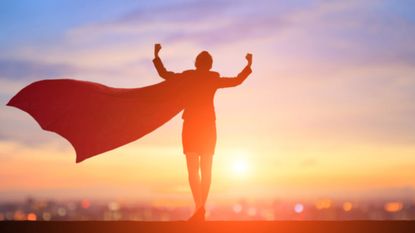 (Image credit: Getty Images)
Nobody likes a down stock market – or do they?
Almost every conversation I have had with clients this year included some amount of fear over where the markets are and where they are headed. The concerns range from losing a few more percentage points (possible) to losing 100% of their money (absurd). If an investor in a moderate portfolio lost all their money because the stock market went to zero, you would have much bigger things to worry about than your money. There wouldn't be anything to buy with it anyway. You'd need to learn farming skills ASAP, because there would be no more stores to buy anything from. The world would have, for all intents and purposes, ended. So clearly this is not a rational fear.
On the other hand, could the markets drop to a level we saw before the July/August rally? Sure, it could. It could even go a bit lower.
Subscribe to Kiplinger's Personal Finance
Be a smarter, better informed investor.
Save up to 74%
Sign up for Kiplinger's Free E-Newsletters
Profit and prosper with the best of expert advice on investing, taxes, retirement, personal finance and more - straight to your e-mail.
Profit and prosper with the best of expert advice - straight to your e-mail.
The issue isn't that the market could go lower at any given point, the issue is what will it ultimately do? The answer to that question in the past has always been that it moved higher – eventually. As we know, markets go both up and down, but they have always trended higher. This time and the next 10 after it will ultimately be no different, regardless of the reason it goes down.
Bear Market Statistics Offer Reassurance
Since 1950, we have seen 11 bear markets (defined as a drop of at least 20% from its most recent high). The average duration of those bear markets was 13 months, and the average drop in the markets was -33%. By comparison, during that same time period, bull markets have lasted 67 months on average and experienced a total return of +265%. *
If we know that the bull markets have lasted on average five times longer than bear markets, and the returns have been eight times greater, then why are we afraid of down markets? For starters, I think we fear them more because we see them less often. Secondly, bad news gets a lot more coverage than good news.
Boiling Down Investors' Best Options
So, what is an investor to do? Here are your choices:
Sell. History tells us this is a bad idea when markets are down. Unless you need the money to live on, selling investments when the markets as a whole are down is simply not a good idea, regardless of your level of fear.
Ride it out. After the five biggest market declines since 1929, the average annual return for the five years following those major events was +23.1*per year. And only two years out of those 25 saw another negative year during those time periods.
Buy. You've all heard the phrase buy low/sell high right? Then why are investors so reluctant to do it? If markets are on sale, then go buy them just like you would any other item you need to purchase. Better to buy something on sale than to pay full price for it.
When markets go down, which we know they will because it is a normal function, then look to history to help calm those fears. A great place to start is to re-evaluate your risk relative to your goals. Most times, if the goal hasn't changed, then the investments shouldn't either.
*Source: Capital Group
Securities offered through Kestra Investment Services, LLC (Kestra IS), member FINRA/SIPC. Investment advisory services offered through Kestra Advisory Services, LLC (Kestra AS), an affiliate of Kestra IS. Reich Asset Management, LLC is not affiliated with Kestra IS or Kestra AS. The opinions expressed in this commentary are those of the author and may not necessarily reflect those held by Kestra Investment Services, LLC or Kestra Advisory Services, LLC. This is for general information only and is not intended to provide specific investment advice or recommendations for any individual. It is suggested that you consult your financial professional, attorney, or tax advisor with regard to your individual situation. To view form CRS visit https://bit.ly/KF-Disclosures.
This article was written by and presents the views of our contributing adviser, not the Kiplinger editorial staff. You can check adviser records with the SEC or with FINRA.
President and Founder, Reich Asset Management, LLC
T. Eric Reich, President of Reich Asset Management, LLC, is a Certified Financial Planner™ professional, holds his Certified Investment Management Analyst certification, and holds Chartered Life Underwriter® and Chartered Financial Consultant® designations.