COVID Sparked a Surge of Generosity
One big focus among donors: charities that address food insecurity.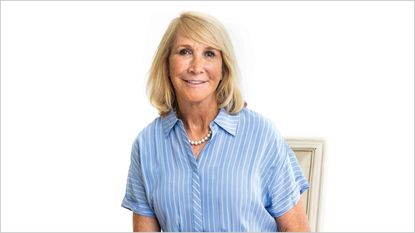 (Image credit: Photograph by Stacy Howell)
Pamela Norley is president of Fidelity Charitable, the largest donor-advised fund in the U.S. Fidelity recently published "Women and Giving," an analysis of how the pandemic affected women's philanthropy.
Since her divorce from Amazon founder Jeff Bezos, MacKenzie Scott has given away more than $8 billion. What can women—and donors in general—learn from Scott's philanthropy? It's really exciting to see her sense of urgency with respect to giving. She's doing it very quickly, with a recognition of the need that's out there because of the pandemic. Scott has been identifying charitable organizations that generally have not been well funded. They don't do a lot of marketing or have a lot of publicity. But the big thing she's doing, which is very well received in the nonprofit community, is making un­restricted donations. When people make unrestricted donations, they're allowing the management of the nonprofit to use the money in the way that they deem best to address their mission.
How did the pandemic affect charitable giving by women, and philanthropy in general? The pandemic has reinforced for both men and women what really matters, which is helping others. Women have always had a high commitment to giving, but it increased during the pandemic. We have been doing a study for a while that asks, How important is giving as part of your life? Post-pandemic, 84% of women said it's a signi­ficant part of their lives. That's up nine points from the last time we did that survey. Post-pandemic, 81% of men said giving is a really important part of their lives. That's up 12 points from the last survey. Donors also were moved to address the economic impacts of the crisis. Every year we list the top 20 organizations our donors support. In 2020, we had three food-focused organizations on that list for the first time ever. People recognize there is an enormous need for basic nutrition, which is necessary for people to live their lives.
Subscribe to Kiplinger's Personal Finance
Be a smarter, better informed investor.
Save up to 74%
Sign up for Kiplinger's Free E-Newsletters
Profit and prosper with the best of expert advice on investing, taxes, retirement, personal finance and more - straight to your e-mail.
Profit and prosper with the best of expert advice - straight to your e-mail.
What giving trends have you seen among millennials? We just did a report a couple of months ago on the future of philanthropy, and the big insight we gained through this research is that millennials are taking a very holistic approach to philanthropy. First, they're focused on working for a company that aligns with their values. Second, they're making decisions as consumers to give money to brands that are making a difference in the world. Third, they're doing impact investing. And fourth, they are generous, even though they may not have a lot of money. Charitable giving has become charitable living for that generation.
The victims of the condominium collapse in Surfside, Fla., are receiving millions in donations. Inevitably, some scammers will try to exploit the disaster. What's the best way to help victims of disaster? You should give to organizations that are very well versed in responding to disasters. Big organizations that are used to delivering to a community that's faced with a disaster have scale, technology, and volunteers that allow the highest level of service to be achieved in a short period of time. Disasters create a significant opportunity for people to take advantage of the generosity of Americans. That's why we generally point people to larger nonprofits that have a history of success in helping people.
Senior Editor, Kiplinger's Personal Finance
Block joined Kiplinger in June 2012 from USA Today, where she was a reporter and personal finance columnist for more than 15 years. Prior to that, she worked for the Akron Beacon-Journal and Dow Jones Newswires. In 1993, she was a Knight-Bagehot fellow in economics and business journalism at the Columbia University Graduate School of Journalism. She has a BA in communications from Bethany College in Bethany, W.Va.