Budget-Friendly Alternatives to Cable TV
It's getting cheaper and easier to stream your favorite shows to your television set.
Not long ago, TV reception depended on how well your rooftop antenna picked up the signal. But now cables and satellites have commandeered our screens. Today, about 87% of U.S. households subscribe to a "multi-channel video service," mainly cable or satellite TV, according to Leichtman Research Group.
Thanks to new offerings via the Internet, viewers are increasingly catching their favorite shows free or for a fraction of what their cable company charges. And going online to view TV shows or movies doesn't mean you're stuck watching programs on your computer or tablet screen.
The Apple TV box ($99), for example, streams iTunes, Netflix, YouTube and some sports programming to your TV. Or you may be able to use a video-game console -- such as a Sony Playstation 3, Wii or Xbox 360 -- or a device designed to stream TV shows and movies from the Web to television, such as a Roku box ($60 to $100) or Boxee ($200). Plus, some Blu-ray players and HDTVs have built-in connections for receiving shows online. Using either a cable or a wireless device, you can connect your PC to your TV and view anything that's streaming to your laptop on your big screen. An HDMI cable, for HDTVs, offers the best-quality picture, and you can find a cable for $15 or less. For about $100 to $200, you can buy a wireless device, such as the Warpia StreamHD, to do the same job.
Subscribe to Kiplinger's Personal Finance
Be a smarter, better informed investor.
Save up to 74%
Sign up for Kiplinger's Free E-Newsletters
Profit and prosper with the best of expert advice on investing, taxes, retirement, personal finance and more - straight to your e-mail.
Profit and prosper with the best of expert advice - straight to your e-mail.
You may already be paying for Netflix or other services that can substitute for cable, and some replacement programming is free. Here's an incentive: Letting go of cable or satellite TV would save the average household about $840 a year, according to Centris, a market research firm.
Television: A new antenna or shows ordered a la carte from the Web may be all you need.
First, find out what you can watch free on local broadcast TV. At www.antennaweb.org, enter your address and other information about your home to see the stations you can likely receive and the kind of antenna you need to access them. You may be able to find an outdoor antenna for $30 to $150, depending on the type; indoor antennas cost $40 or less, but reception may not be as good.
Then check Hulu.com to see whether you can watch your favorite shows free. Hulu has partnerships with many network and cable channels. A lot of prime-time shows appear on Hulu the morning after they air, although you won't find popular shows from premium cable channels. With Hulu's free service, you can typically watch only the five most recent episodes in the current season; the subscription service, Hulu Plus ($7.99 per month), provides access to full seasons and the ability to stream programs to your TV via gaming consoles and other devices. Also explore the Web sites of networks and cable channels to see what's available. Many have partnerships with Hulu to aggregate content.
Fans of Fox TV shows, take note: If you don't pay for participating cable or satellite services, you now must wait eight days after episodes air before you can watch them free with Hulu's regular service or at Fox.com; Hulu Plus subscribers can watch them the next day. More networks may follow Fox's lead as they try to boost revenue and ratings.
Some services offer TV shows to rent or buy. With iTunes, you can rent single episodes for 99 cents, and Amazon Instant Video sells discounted episodes if you sign up for a TV pass. Full seasons of shows are also available for purchase. These services may be most useful if you've missed most of a current season and want to catch up, if you'd like to buy previous seasons of shows, or if you prefer to own episodes so that you can watch them repeatedly. Otherwise, find out whether you can view new episodes free on Hulu or on the network's Web site.
Movies: Ditch the premium channels and stream or download the latest blockbusters.
Some services allow you to stream the newest movies. Vudu, for example, has a wide selection of high-definition movies available to stream the day they are released on Blu-ray. (You can also watch Vudu movies at Walmart.com.) Amazon Instant Video, CinemaNow, iTunes and Zune also stream new movies that you can watch on your computer or TV. Most of the services also offer a selection of movies (and TV shows) in HD, usually for an additional price. You may not be able to watch HD programming in all formats. Amazon Instant Video, for example, currently streams HD movies to your TV through compatible devices, but not to your computer.
Many online services limit the amount of time you have to watch a rental to one to two days after you begin to play it. Netflix, however, lets you keep discs as long as you wish, and its streaming content is available to view anytime. Netflix is getting heat from customers for changing its pricing model, charging separately for disc-rental and streaming subscriptions. But if you watch several movies in a month, a subscription service could still save you money. If you're primarily interested in newer, popular movies, stick with disc rental. If you'd rather browse for less-current movies, documentaries and TV shows, Netflix's streaming service has a broad selection.
You can search elsewhere for lesser-known or older movies at a discount. Look for 99-cent movie specials from CinemaNow and iTunes. Vudu offers a different 99-cent special every day, and you can choose from thousands of movies to rent for $2 for two nights. Amazon Instant Video has special deals on movies and TV shows, and it compiles movies into price categories. Recently, for example, the first six movies in the Harry Potter series were available to rent for $2.99 each. Hulu has a collection of free movies and documentaries but no new releases.
Willing to get up from the couch? Aside from visiting a standard movie-rental store, you can go to Redbox or Blockbuster Express kiosks to rent new movies on DVD or Blu-ray for $3 or less per night. And renting films from the local library is free.
Sports: It's not as easy for rabid fans to watch their favorite teams without cable.
Depending on which sports and teams interest you, you may be able to catch games you want to see free. Fan of the home team? Local broadcast TV may carry most of the games, depending on whether blackout policies prohibit coverage in local markets. (The National Football League, for example, doesn't allow games to be broadcast locally unless they sell out.)
ESPN3.com streams live broadcasts of professional baseball, basketball, soccer, golf and tennis, as well as college football and basketball. You can stream ESPN3.com content to an Xbox 360 gaming console and watch it on your TV, but you must have an Xbox Live Gold membership, which is $9.99 per month or $59.99 per year. (Ditto for streaming Netflix content to your TV with the Xbox 360.)
Some sports leagues, including Major League Baseball, the National Basketball Association and the National Hockey League, offer packages that stream out-of-market games. So if you're a Los Angeles Dodgers fan living in New York City, you can catch your team's games with MLB.tv (depending on blackout rules). NHL GameCenter Live and NBA League Pass Broadband allow subscribers to watch up to 40 out-of-market games per week.
If you want to watch all the NFL games, you have to buy DirecTV's NFL Sunday Ticket package ($335) -- available only if you're a DirecTV customer. (One exception: If you can't get DirecTV -- say, because your condo prevents you from using a satellite dish -- DirecTV allows you to buy Sunday Ticket and stream to your computer without subscribing to a TV package.)
Broadband: You'll need a fast connection.
Enter your address at Broadbandexpert.com to compare prices and data speeds for broadband Internet services available in your area. A tool on the site tests the speed of your current Internet connection. The average bill for Internet service from cable and satellite companies is about $47 a month, but you may find that your current service is still the best deal.
Streaming quality increases with the amount of bandwidth you have. Some services list minimum requirements to stream video. Vudu, for example, suggests a connection speed of at least 1 megabit per second for standard-definition movies (480p), 2.25 Mbps for HD (720p) and 4.5 Mbps for HDX movies (1080p). Netflix automatically chooses the level of video quality you'll stream based on your connection speed.
Monkey Business Images/Shutterstock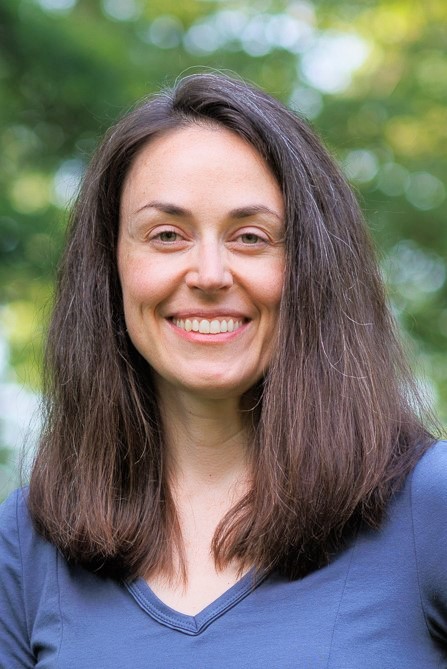 Editor, Kiplinger Personal Finance magazine
Lisa has been the editor of Kiplinger Personal Finance since June 2023. Previously, she spent more than a decade reporting and writing for the magazine on a variety of topics, including credit, banking and retirement. She has shared her expertise as a guest on the Today Show, CNN, Fox, NPR, Cheddar and many other media outlets around the nation. Lisa graduated from Ball State University and received the school's "Graduate of the Last Decade" award in 2014. A military spouse, she has moved around the U.S. and currently lives in the Philadelphia area with her husband and two sons.