Have a Great Trip as a Solo Traveler in Retirement
Older travelers are increasingly hitting the roads, seas and skies alone. Should you?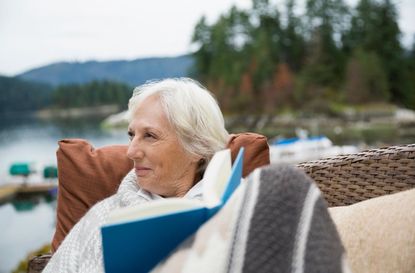 When Paula Wright, now age 74, traveled around the world with her husband, they always encountered something that delighted them—rainbows. They weren't surprised to see one in Ireland, but they were amazed at sightings in unlikely places, such as the mountains of Japan. And love of travel was such a tight bond that her husband's final words before he died 11 years ago were "promise me you won't stop traveling," says Wright, of Newbury, Mass.
She kept that promise. Wright has gone on safari in South Africa, explored Zanzibar and strolled in Tibet. She weathered a storm crossing the Drake passage from Antarctica, and soon she's going on a repeat trip to Botswana. She alternates traveling entirely alone with signing up for tours as a solo traveler through Road Scholar, a nonprofit educational travel organization catering to adults age 50 and older.
Traveling for the first time as an older adult without a partner has its challenges, Wright says, including handling slightly offbeat roommates, figuring out strategies to avoid paying an extra single supplement and deciding when you're comfortable going off on your own. But she's also savoring time to herself while continuing to explore. "I enjoy being around people, but I also enjoy time to do just what I want to do," she says. "It's the best of both worlds." And she feels her late husband is still with her on her journeys. "Whenever I go on vacations, I still see rainbows," she says. "On my last trip to Africa, on the anniversary of his death, I saw a rainbow, even in very dry Namibia."
Subscribe to Kiplinger's Personal Finance
Be a smarter, better informed investor.
Save up to 74%
Sign up for Kiplinger's Free E-Newsletters
Profit and prosper with the best of expert advice on investing, taxes, retirement, personal finance and more - straight to your e-mail.
Profit and prosper with the best of expert advice - straight to your e-mail.
Solo travel once was defined by the image of a young backpacker, turning in for the night at a youth hostel. But solo travel among older adults, particularly women, is a fast-growing part of the travel market. The most recent AARP travel trends study notes that baby boomers have travel money available and they intend to use it, planning this year to take four to five leisure trips and to spend more than $6,600. Tour operators that cater to older adults say the highest demand is for solo travel tours; at Road Scholar, about 67% of tour participants are traveling solo, says vice president of programming JoAnn Bell. Many women who have lost a spouse or have husbands who don't like to travel are more comfortable exploring the world on their own with like-minded participants and an expert guide, she says.
"For many of these women, for a long time, the other person was in charge when they were traveling," Bell says. "Now they are doing things on their own, but they don't know what to tip the porter and other details you just don't pay attention to when you're with someone else. It's nice to have someone take care of those details for you."
Solo travelers can choose to travel independently or go with a guided tour or cruise as a solo participant. Deciding which option fits you depends on your previous travel experience, says Janice Waugh, founder of website Solo Traveler. You might be fine on your own if you've been traveling by yourself on a regular basis, she says. You also might prefer more quiet time than someone who joins a tour.
But, she says, many of her website's readers are more interested in the comfort level provided by a solo tour. They don't have to do the booking and logistics, and there's always a tour guide or director available should something go wrong, such as accidentally dropping your medicine down the drain in a foreign country, she says. "There's someone responsible for making it right, which can be very helpful," she says.
Some older adults join the tours because they like to mingle with others on their journeys, especially if their spouse has passed away and their circle of friends is smaller, Waugh says. "They want to have that connection," she says. "It's an opportunity to socialize."
Prep for Solo Travel
Being prepared can help ensure your solo trip is successful. Solo Traveler offers extensive tips and advice for independent travelers on saving money, choosing destinations, packing and staying safe. For instance, arriving in the afternoon on your first day allows you time to switch locations if your lodging seems unsafe or isn't satisfactory. If you don't like to eat alone, consider cooking classes or day tours.
If you feel more comfortable with a tour group, you'll find plenty of options, from large luxury cruises to small boutique tours, and plenty of company. At Overseas Adventure Travel, for example, solo women travel is "our number-one growing segment" over the past five years, with female participants averaging about 67 years old, says chief operating officer Brian Fitzgerald. Demand is so great the company is trying out new female-only solo tours, he says.
Often the biggest issue is the single supplement charge, which is an extra fee you pay for a single room or cabin. Until about a decade ago, it was standard for most tour operators to charge a 100% single supplement—meaning a single paid double the price for a private room. But with more travelers going solo, companies are lowering or eliminating the surcharge. Some operators reserve a limited number of private rooms with no supplement; when they fill up, you pay the fee.
Norwegian Cruise Line in 2010 first introduced single studios with no supplement, and bookings for the rooms have doubled since then, the company says. These rooms come with access to a private studio lounge so solo travelers can meet and socialize with each other. Seven ships this fall and winter will offer the single rooms, with itineraries including Hawaii and the western Mediterranean.
Overseas Adventure Travel charges no single supplement on its 54 land trips, so a solo traveler on its 16-day excursion to Morocco, with stops in Casablanca, Tangier and the Sahara, would pay the same $3,795 cost, including airfare, as other travelers, even with a private room. Solo Traveler compiles a list of companies that charge no supplement or a maximum 20% fee at solotravelerworld.com.
Another way to avoid the fee: Consider a roommate. Paula Wright says she's had good luck with roommates and still stays in touch with one from a trip eight years ago; the two took a trip to Australia two years ago. But be sure that saving the money will be worth sharing a room. Diane Sturgis, 64, of Lakeville, Mass., travels solo because her husband finds travel stressful. She had mixed experiences and generally tries to avoid sharing accommodations. "I want to enjoy my time in my room and not feel like I have to walk around on eggshells because of someone else," Sturgis says.
Beyond the room, decide how much private time you want on your solo tour. Some tours offer more socializing than others, so ask about the options. Also ask if the company can arrange an independent excursion.
Research Your Solo Travel Options
If you worry about taking a solo trip with long hikes or steep climbing, consider a "soft adventure" tour, such as those offered by Adventure Canada. If you can walk up and down steps, you can book one of its small-ship expedition cruises. The company specializes in Arctic Canada, Greenland and Atlantic Canada and specifically caters to older solo travelers, with the average client in her sixties, says chief executive officer Cedar Swan. Travelers take Zodiac boats for excursions to the Arctic Islands, but you can choose to remain on the beach or go for a vigorous hike. Adventure Canada trips range from about $4,000 to $25,000 depending on the expedition.
Research ratings of how physically challenging a tour might be, and be prepared to handle aches and pains. Thirteen weeks after a total knee replacement, Sturgis took a river cruise with Overseas Adventure Travel's sister company, Grand Circle Cruise Line. Once her luggage was on board, she didn't have to lug it again until the cruise ended, and she could rest on the boat after a long day of walking. "I had access to ice, I could put my knee up, and it was fine," she says.
Consider using a walking stick regularly to protect your knees and keep your balance on walks on rough terrain and lengthy hikes. For safety, you can ask a tour guide to go with you to the ATM if you don't feel comfortable by yourself. Keep a hotel card with its name and address in your pocket, so if you get lost in a foreign country and don't speak the language, someone can help you find your hotel.
Even with preparation, you can face trying days travelling alone, but you can also take advantage of your solo traveler status. Try new things without worrying about someone else's schedule, Wright says. She once worked in a Thai dress shop for a day after shopping there and complimenting the outfits other customers were trying on. The owner extended the invitation, and she had a blast. She's hoping for more experiences like that as she continues to travel solo. "There are so many things you aren't used to," she says. "Now you have the chance to experience different things, different cultures, different people. You don't want to miss it."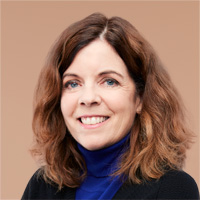 Associate Editor, Kiplinger's Retirement Report
Mary Kane is a financial writer and editor who has specialized in covering fringe financial services, such as payday loans and prepaid debit cards. She has written or edited for Reuters, the Washington Post, BillMoyers.com, MSNBC, Scripps Media Center, and more. She also was an Alicia Patterson Fellow, focusing on consumer finance and financial literacy, and a national correspondent for Newhouse Newspapers in Washington, DC. She covered the subprime mortgage crisis for the pathbreaking online site The Washington Independent, and later served as its editor. She is a two-time winner of the Excellence in Financial Journalism Awards sponsored by the New York State Society of Certified Public Accountants. She also is an adjunct professor at Johns Hopkins University, where she teaches a course on journalism and publishing in the digital age. She came to Kiplinger in March 2017.