Defrauding the Elderly: Watch for These Danger Signs
Adult children of seniors need to be alert, because there are some insidious financial scams out there. Here's what they look like, and why they work.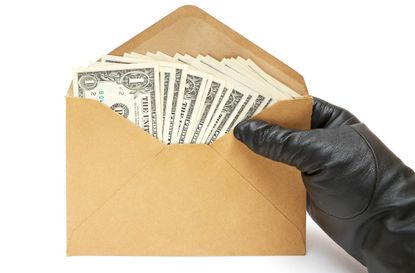 (Image credit: JoKMedia)
This very moment, someone's elderly parent or grandparent is likely wiring tens or even hundreds of thousands of dollars to scammers overseas. Scammers are smart and relentless, using a variety of ruses to draw unsuspecting victims into their schemes.
According to a 2015 study by True Link Financial, "Seniors lose $36.48 billion each year to elder financial abuse — more than 12 times what was previously reported." And the FINRA Investor Education Foundation reports that more than 8 in 10 seniors are solicited for potentially fraudulent offers, adding that "Americans age 65 and older are more likely to be targeted and 34% more likely to lose money once targeted than respondents in their 40s."
Why are seniors so vulnerable? Advancing age can have some effects on a person's emotional and physical health that may lower their defenses against abuse and fraud.
Subscribe to Kiplinger's Personal Finance
Be a smarter, better informed investor.
Save up to 74%
Sign up for Kiplinger's Free E-Newsletters
Profit and prosper with the best of expert advice on investing, taxes, retirement, personal finance and more - straight to your e-mail.
Profit and prosper with the best of expert advice - straight to your e-mail.
Social isolation: Aging can lead to isolation and loneliness, making an elder eager to engage with anyone who approaches them — a reality fraudsters are skilled at exploiting.
Brain health: Frontotemporal lobar degeneration can lead to changes in a person's behavior, personality and language abilities. It can also affect judgment and reduce one's inhibitions — changes which scammers mercilessly leverage.
Cognitive impairments typically develop gradually, unless they're the result of an acute health event, so many seniors are still able to maintain what appears to be a high level of performance, which masks their vulnerability — until a scam suddenly reveals judgment problems.
What Elder Fraud Looks Like
Humans have an amazing capacity to suspend disbelief, a trait that novelists, Hollywood and, sadly, criminals, have used to notable effect. Here are some typical frauds.
Wire transfer scams: A retired businessman in his 80s was contacted by people who claimed they wanted to do business with him. Thinking he was back in the game and investing in a real deal, he wired them $400,000. When he discovered he'd been defrauded, he complained to the scammers, who then passed him along to new crooks who said they could get his money back if he would wire them $400,000 — which he did.
Third-party scams: Some victims play an unwitting role in facilitating scammers' attempts to defraud a third party. For example, a gentleman in his 80s gave scammers between $600,000 and $1 million from his bank accounts. After the fraud was discovered by his family and financial institution, he lost access to his funds. But that didn't stop the scammers. They set up a PayPal account under his name and Social Security number, convinced him to go to TitleMax® and borrow money using his car as collateral, then had him put the funds in the PayPal account to which they had access.
Gift card scams: Gift cards can be used to launder money without even having to physically send the cards anywhere. A scammer convinces the victim to go to a store, get one or several cards, and load each one up with money. Then, they have the victim scratch off a protective strip on the back of the card to reveal its code number, take a picture of the number, and then text the picture to a cellphone number.
Computer-hacking scams: A common ruse aimed at seniors involves a contact from someone claiming to be a Microsoft employee. The fake Microsoft rep claims the senior's computer has a virus or some other problem, which they're happy to fix. The senior simply needs to click on an email link or download an attachment the rep sends them — and pay a fee. With one click by the victim, the scammer gains control of the victim's computer. One victim paid about $300 — over and over — to the same scammers, who kept "fixing" her computer since they could break it as often as they chose. The victim had no idea what was happening.
Door-to-door scams: A fraudster knocks on a senior's door and says her trees need to be trimmed or gutters need to be cleaned. I know of two people who each paid a crook $30,000 to trim the hedges at their house. No trimming took place; the criminal just hung out for a while and reappeared to help the elderly client write a check for their services.
Transaction settlement scams: A scammer claims they need someone to act as an agent or middleman to help settle a transaction, such as a divorce or property settlement. The victim receives a check that looks legitimate, deposits it in their own account or a trust account, then wires the money to the scammer. Of course, the check was fake, but the victim's real money is gone.
Family member financial abuse: I could devote a whole article to this type of abuse. Financial frauds within a family can be difficult to resolve. Is an elderly parent voluntarily giving real gifts to a family member? Or is fraud involved? Without proper documentation, financial fraud within a family can devolve into a he said/she said conflict among siblings and others.
Protecting Your Parents/Grandparents from Abuse
Anyone can fall victim to a scam at any age. Nearly everyone has a cellphone, spends time online, and has at least one email address — making nearly everyone a potential target. Prevention is always the best course of action.
Talk with your elderly parents or grandparents about scams. Alert them to the reality of computer phishing schemes and email spoofing. Keep them informed about the different ways scammers might make contact. Empower them to say "no" to anyone seeking money.
Be nonjudgmental, positive and supportive. Make it safe and easy for them to come to you with questions about anything they've done or anyone who's contacted them. But also be very specific and concrete:
"Don't open emails or click on links before we both talk about it."
"Don't call a number someone emails you."
"Don't answer calls on your phone coming from numbers you don't recognize."
"Never let someone else access your computer, in person or remotely."
If your loved one has fallen prey, get ready for a battle. Elderly victims tend to believe scammers' stories and see friends and family members who try to intervene as the enemy. They truly believe there is a pot of gold that their new "friend" will help them get — as long as they keep following instructions.
In a worst-case scenario, your intervention options involve two scary words: guardianship and conservatorship. An experienced elder law attorney can walk you through the implications, responsibilities and steps involved.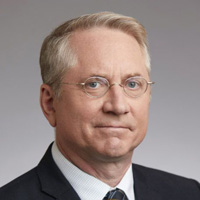 Partner, Wade, Grimes, Friedman, Meinken and Leischner, PLLC
Foster Friedman concentrates on planning and controversy matters involving estates and trusts. He has extensive experience advising clients on the transfer of wealth from one generation to another, including the orderly and tax-efficient succession of family-owned businesses, through the preparation and implementation of wills, trusts, family limited partnerships and LLCs.