When Lawyers Refuse to Pay a Client's Doctor Bill
It's more common than you might think in personal injury lawsuits, and doctors, chiropractors and physical therapists don't have to stand for it.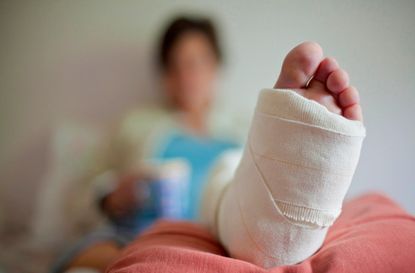 (Image credit: (C) 2011 Julian Ward ((C) 2011 Julian Ward (Photographer) - [None])
Today's story will be of special interest to two groups of readers who are linked together by what is known as a lien, which I'll explain in a moment. They are:
(1) People who were injured in an auto accident who lack good health insurance or adequate amounts of auto medical payments coverage but need treatment from a chiropractor, doctor or physical therapist. They hire an attorney to file an insurance claim against the responsible party.
(2) Chiropractors, doctors or physical therapists who provide treatment, and, as Los Angeles based attorney Shawn Steel adds, "contractually — on a lien basis — agreeing to wait for payment of their services when the case is settled."
Subscribe to Kiplinger's Personal Finance
Be a smarter, better informed investor.
Save up to 74%
Sign up for Kiplinger's Free E-Newsletters
Profit and prosper with the best of expert advice on investing, taxes, retirement, personal finance and more - straight to your e-mail.
Profit and prosper with the best of expert advice - straight to your e-mail.
An Enforceable Contract
Specializing in personal injury cases and representing chiropractors for over 35 years, Steel explains that a lien, "It is a binding, enforceable, written contract signed by the patient, attorney and health care provider requiring bills to be paid from the proceeds of settlement prior to the individual receiving any funds."
But he was quick to point out, "That's how it is supposed to work. It is what the law requires, but in my experience, over three-quarters of lawyers who handle personal cases on a lien basis flagrantly refuse to honor the lien, and far too many health care professionals just don't know what to do when they are stiffed, or their bill is cut to shreds."
The recent example of our client, "Dr. S." is typical.
'My Polite Requests to Pay Our Bill was Ignored!'
I have a soft spot in my heart for chiropractors and respect their abilities. Years ago, a chiropractor delivered me from the worst and most painful stiff neck imaginable. I became a believer, and we referred our auto accident clients to him for years, always receiving positive feedback. So, when a chiropractor is badly dealt with by a lawyer, I take that personally … and that's what happened to Dr. S.
His lien was signed by both longtime local attorney "L" and the patient, but when the case was settled the lawyer refused to pay the chiropractor's bill. "We placed call after call to the lawyer's office and did not even receive the courtesy of a return phone call," Dr. S. explained, not only frustrated, but hurt.
I set up a conference call with both the attorney and chiropractor, asked why the bill — which had been attached to the chiro's report and was necessary in order to settle the case — had not been paid.
Instead of hearing, "Sorry, I will look into it and get right back to you," there was denial of ever receiving it and a claim that the file was in storage, away from his office. Finally, L yelled, "So sue me!"
"Nobody wants to sue you," I replied. "Just find the file and pay the bill. You know the consequences. You have 48 hours to have a check delivered to the chiro's office or find yourself in court."
Needless to say, the bill was paid at once — in full. But this should not have dragged on for so long, and that is Steel's message to all health care providers who treat on a lien basis: "Understand your rights and the attorney's legal obligation."
The Lawyer Is a Fiduciary – Do Not Let Anyone Browbeat You Down!
"In all 50 states," Steel points out, "the Doctor's Lien, or Letter of Protection as it is also called in some states, creates a fiduciary relationship, making the lawyer trustee of settlement funds for the benefit of the client, the doctor and, finally, the attorney.
"I find repeatedly lawyers insisting that the doctor cut his bill, but the attorney refuses to reduce his own bill when the settlement is not as high as was expected — or that is what the lawyer tells the doctor. In the typical case this is inherently unfair, as the doctor has spent weeks or months in treating the patient, while the lawyer perhaps saw the client once and made two phone calls.
"There is nothing wrong with everyone taking a little less than full payment if the money just isn't there, Steel says, "but I urge my doctor clients to stand up to strong-arm tactics." He recommends the following steps:
Get it in writing.
"When you get a phone call asking that you cut your bill, 'because the settlement was too low and I can only get you $1, 000,' reply by stating, 'Please send me a copy of the draft, settlement agreement and client's proposed disbursement.'
"Remember, a lawyer can easily lie on the phone, but will hesitate to do so in writing. You have the legal right to see all of those documents and how funds are to be distributed."
Be persistent.
If that information is not provided, then, Steel recommends:
Send a demand letter to the lawyer with a seven-day deadline. Attach the lien, your report and bill. In your letter state, "I am sure you are familiar with the Rules of Professional Conduct."
On the eighth day, file a complaint with the state's Bar Association, send the attorney a copy of it and file your suit in Small Claims Court.
"You will get paid — and, if it goes to court, judges almost always rule in favor of the doctor," Steel concludes.
Advice for Clients/Patients Caught in the Middle
It's important for patients to understand that they are obligated for the professional services they've received. So, a good idea is to keep in frequent contact with your lawyer, and when it's time to settle the case, go into the office if possible and go over payment of the outstanding bills.
If your lawyer negotiates a reduced fee for the doctor's bill, that's fine, and you want to see proof in writing. The take-away from this story for patients is to realize you could be on the hook for unpaid bills related to your accident if the lawyer refuses to pay your health care provider. Signing a lien simply means that the doctor agrees to wait for payment — from the lawyer — when the case settles.
And if the case doesn't settle, or the lawyer drops you? You are still responsible to pay the bills of your health care provider, so stay on top of how your case is coming along.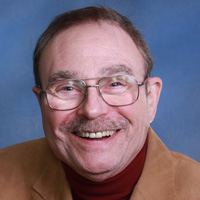 Attorney at Law, Author of "You and the Law"
After attending Loyola University School of Law, H. Dennis Beaver joined California's Kern County District Attorney's Office, where he established a Consumer Fraud section. He is in the general practice of law and writes a syndicated newspaper column, "You and the Law." Through his column he offers readers in need of down-to-earth advice his help free of charge. "I know it sounds corny, but I just love to be able to use my education and experience to help, simply to help. When a reader contacts me, it is a gift."