The Avengers Were Wrong: Money Can Buy You Time
The most valuable retirement asset you have is time, so use it well. Do what you love while you still can, and don't waste time working if you don't love it and you've already saved what you need.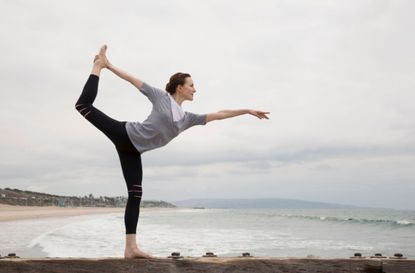 (Image credit: ?2015 Hero Images Inc. All rights reserved.)
Avengers Endgame was one of the largest grossing films of all time, culminating a cinematic businesssuper achievement that spanned over a decade.
In the recent blockbuster, Tony Stark (Robert Downey Jr.) calmly states, "No amount of money everbought a second of time." He couldn't be more wrong.
That statement made for some interesting reflections on retirement. Can you buy time? And how canyou use your assets in retirement to get what you want?
Subscribe to Kiplinger's Personal Finance
Be a smarter, better informed investor.
Save up to 74%
Sign up for Kiplinger's Free E-Newsletters
Profit and prosper with the best of Kiplinger's expert advice on investing, taxes, retirement, personal finance and more - straight to your e-mail.
Profit and prosper with the best of Kiplinger's expert advice - straight to your e-mail.
Money can buy time.
In the movie, Stark (Downey Jr.) gives up his lavish lifestyle and retires at 45 in a cabin in the woods. His retreat is a solemn place. Peaceful and serene. And he enjoys it with the company of his 4‐year‐olddaughter and his wonderful wife, Pepper Potts (Gwyneth Paltrow).
Most people in this country work two jobs full time just to afford a standard home in a concrete jungle.
Money, Mr. Stark, bought you that lake cabin. It bought you that life free from work. It bought you anearly retirement. It bought you the time to tuck in your daughter every night and do an art project inthe middle of the day. There is no question, money bought you time for the things you wanted to do.
That's how Tony Stark bought time to do what he enjoyed. Are you using your assets to buy time to do more of what you want to do?
Too willing to sacrifice time.
All too often I see people working longer because they don't have a plan. They are afraid they might run out of money. They want to get to 65 to get on Medicare. They are all too willing to put in an extra couple of years. But is that time you will not get back?
If it's work you love, by all means, keep doing it. But if you're working to have a better retirement lifewithout a plan of what that life will be like — you may be being smart with your money, but foolish with your time.
'Go‐go,' 'slow‐go' and 'no‐go.'
Understand that not all time is created equal. Often in retirement, the early years will include the most travel and be the most active years — we call those the "go‐go" years. Then you have the "slow‐go" years, when life starts to slow down. Maybe an illness takes time to work through, a parent gets sick and needs caring for. Finally come the "no‐go" years, where life quiets down and the day‐to‐dayadventure and travel stops.
The challenge is that none of us know at what age those stages will occur. They sneak up on a lot ofretirees. If you are working just for the money, putting off the lifestyle you want to live — you really need to re-evaluate your situation. Start working to build a plan to retire earlier. Consider and plan out your options. You want to use your money to help buy as many of those "go‐go" years as you can afford.
Remember what's important.
Many people are excited about all the traveling they expect to do in retirement. For some, an idealretirement is jumping on one exciting adventure after another.
In reality, the happiest retirees do enjoy travel, but they enjoy their time even more. Time to garden, to craft, time for a walk every morning or for hot yoga. Time to go to their grandkids' T‐ball game, or aweekend in Vegas with their daughter. Time to take the grandkids on a weekend camping trip or a night out to the movies. Time to read and try new things. Time to take an art class or a new language.
The happiest retirees are filling their time, and they are making the most of it.
Be deliberate with your time.
Filling your time early in retirement is challenging for many retirees. You go from working 40‐plus hours per week with a clear purpose, often to a dead stop. It can be a big adjustment.
Try new things, look for new hobbies, new social circles, new communities to fill your time. One retired gentleman in Minnesota found another handful of guys at a local Panera, and they meet up every weekday morning for coffee.
Consider traveling to destinations that may have a community of like‐minded retirees where you canengage. Some recent retirees who winter in Mesa, Ariz., found an active community of daily pickleballand water volleyball that they would have never expected. A retiree in Mexico was happy to discover a social community around the pool unexpectedly.
Use your time wisely early in your retirement, and it can help reap big rewards later in your retirement years.
Use your money to buy more time.
When you have a financial plan for your retirement, you'll feel more comfortable spending on thingsthat give you more quality time with family.
For Christmas next year, maybe no presents and instead a family week in Cabo. Maybe plan a weeklong trip to the great outdoors. Rent a houseboat or take big family trip renting RVs in Alaska. Helping pay for or partially subsidize family vacations can bring immense joy in retirement and buildlifelong memories. Sometimes that extra help facilitating trips for kids, grandkids or your closest friends is just the extra push they need to join in the fun.
What you're buying is time with loved ones, and what's more valuable than that? Make sure you'vebuilt a retirement plan that gives you enough time to enjoy it with the ones you care most about. And if you have the opportunity, buy all the time you can.
Securities and advisory services are offered through USA Financial Securities Corp., Member FINRA/SIPC. A registered investment advisor located at 6020 E. Fulton St., Ada, MI 49301. Sterling Wealth Partners is not affiliated with USA Financial Securities. CA License #0G89727
Investment Adviser Representative of USA Financial Securities. Member FINRA/SIPC A Registered Investment Advisor. CA license # 0G89727 https://brokercheck.finra.org/ (opens in new tab)
CEO - Senior Wealth Adviser, Sterling Wealth Partners
Scot Landborg has over 17 years of experience advising clients on retirement planning strategies. Scot is CEO and Senior Wealth Adviser for Sterling Wealth Partners (opens in new tab). He is host of the retirement planning podcast Retire Eyes Wide Open. Scot is a regular contributor to Kiplinger.com and has been quoted in "U.S. News & World Report," Market Watch, Yahoo Finance, Nasdaq and Investopedia. He also formally hosted the nationally syndicated radio show "Smart Money Talk Radio."