Before You Retire, Consider an Internship
The traditional idea of retirement very well may not be for you. To find out, do a "retirement internship" years before you jump into anything.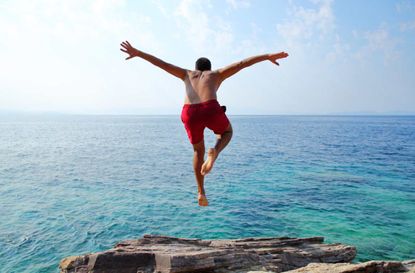 (Image credit: aydinmutlu)
My, how times have NOT changed! For those of us who have been out of college for 20+ years, this may take some reflection, but do you remember how you felt about your first college internship? The interesting thing is, those nearing the end of their careers may be experiencing those same feelings all over again, and listening to them could lead to a revelation about the kind of life they might want to lead in retirement.
Think about how you felt in college as the clock ticked down to graduation and the idea of a "job" was imminent. Do you remember how you felt as you prepared your résumé to send out, waiting by the mailbox and/or the telephone for the magic words: "We would like to meet you for an interview." All of the hard work has finally paid off, and it is time to start being productive in the world outside of academia. Upon getting the "call," it is time to dress to impress, which would require squeezing into new dress shoes and acting professional. This, for many, was a time of raw emotions and our hopes to land our real job were so close!
Making the Internship-Retirement Connection
Recently, we were approached by a soon-to-be college graduate, John, and all those feelings came flooding back as we searched for a way to act as a resource in helping to bridge our network, connections and energy for him to land the interview.
Subscribe to Kiplinger's Personal Finance
Be a smarter, better informed investor.
Save up to 74%
Sign up for Kiplinger's Free E-Newsletters
Profit and prosper with the best of expert advice on investing, taxes, retirement, personal finance and more - straight to your e-mail.
Profit and prosper with the best of expert advice - straight to your e-mail.
Ironically, in the same week, we had lunch with a man who does not fit society's gridlines of a person who should still be working. Total polar opposite life stage of John, Ron was 65 years old, a successful entrepreneur of many past and current businesses, hyperconnected locally as well as nationally, and still working. Meeting with Ron, you felt energized, and in many ways needed a reminder that he was age 65 with absolutely no interest in retirement.
The epiphany, hit us right in the nose! Many Americans today have created in their minds a finish line as to when they will retire. For some, this finish line is a monetary number, for others it is based solely on age, and for many it can be "peer pressure" that will ultimately lead to a retirement day! But, WHY? Considering Ron's energy and excitement, could it lead us down a different path?
An Internship in Retirement?
What if we treated retirement as we would an internship like we did in our early 20s? Do you remember back to when your friends were excited to go away to college, to pursue a career? Many later learned that either the schoolwork needed to obtain the career path was not of interest anymore or that in pursuing an internship the feelings for the career path led to a different journey.
What if retirement is not what it is cracked up to be for you? What if your future in retirement was bigger than anything in your past?
Consider an internship mindset BEFORE you retire!
What if you prepared yourself four years before your expected retirement date as you did in your four years of college before graduation?
What if during those four years you tested the waters with a local charity, serving as a board member, and making a contribution?
What if you took an adult education class and learned a new language, new instrument or new technology?
What if you took a part-time job in a field that you have always admired?
Certainly, the list of options is endless, but the theme resonates: Stay connected, make a contribution, seek new challenges, and find your energy and excitement.
My, how times have not changed. John Heywood's advice in 1546 is one that may sound familiar: "Look before you leap." Perhaps leaping into retirement is NOT the answer!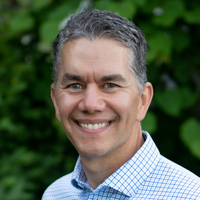 Dennis D. Coughlin, CFP, AIF, co-founded CG Capital with Christopher C. Giambrone in 1999. He has been in practice since 1996 and works with individuals nearing retirement and those whom have already retired. Proud of his humble upbringing, Dennis shares his advice with the same core principles that he was raised with. When not in the office, you will find him with his family enjoying the outdoors.