5 Financial Roadblocks to a Secure Retirement
Preparing yourself for these potential pitfalls can help ensure that you're able to afford the life you want after you retire.
Everyone considers, at one time or another, what it would be like to know the future—optimistic that knowing would enable them to make good decisions and avoid common pitfalls along the way. In retirement planning, this is especially true. Preparing for these possible eventualities is the next best thing.
The following outlines five common roadblocks that can disrupt your retirement, so you can plan to avoid them.
Roadblock No. 1: Outliving Your Savings
In a recent poll from Allianz Life Insurance Company, a majority of people approaching or in retirement feared running out of money more than death! Knowing how long you'll live is one of the big mysteries of retirement planning. Thanks to healthier lifestyles and medical advances, life expectancy is increasing. Once you reach age 65, the probability you'll live for 20 or more years is good. And if you reach age 80 or 85 and are in good health, there is still a high probability of living 10 to 15 more years.
Subscribe to Kiplinger's Personal Finance
Be a smarter, better informed investor.
Save up to 74%
Sign up for Kiplinger's Free E-Newsletters
Profit and prosper with the best of expert advice on investing, taxes, retirement, personal finance and more - straight to your e-mail.
Profit and prosper with the best of expert advice - straight to your e-mail.
Roadblock No. 2: Underestimating How Much Income You'll Need
How much money will you need to live comfortably once you retire? It's a question on every retiree's mind—and a hard one to answer because there are so many variables, such as inflation, stock market performance and unexpected medical expenses.
But this is your life and your retirement. It's critical that you come up with a good estimate of your number to eliminate at least some of your uncertainty. How do you identify that number? The answer lies in your replacement ratio—the percentage of pre-retirement income that will provide you with the same standard of living in retirement. On average, a ratio of about 75% to 80% of your preretirement income is a good starting place. Then, make adjustments based upon decreases in former expenses (e.g., a paid-off mortgage) and any increases in future expenses (e.g., travel). Finally, it never hurts to underestimate income and overestimate expenses or plan for the unexpected (e.g., medical expenses).
Roadblock No. 3: Poor Returns Early in Your Retirement
Investment portfolios naturally rise and fall, but planning on a 6% long-term return is standard, right? Kind of. There is a "sequence of returns" risk associated with an ebb in portfolio value early in retirement. In this case, even if the returns do average what you expect in the long run, the early returns might not sustain your planned lifestyle and cause a diminishment of your base and later returns.
Precautions for this potentiality include counting on a lower withdrawal—say, 4% annually. Belt-tightening during a temporary down market can help as well. You can also consider insurance products that provide guaranteed income or set aside money in conservative financial vehicles to use in case of negative portfolio returns.
Roadblock No. 4: Taking Social Security at the Wrong Time
Should you claim Social Security benefits when you retire, at full retirement age or later? Think you understand Social Security well enough to answer that question? Think again. Retirees are leaving thousands upon thousands of dollars on the table by claiming too soon or failing to coordinate benefits with their spouse.
Several factors that determine the optimum time include your spouse's earnings, when you'll stop working, your savings and your health. Even if you and your spouse are both healthy, normal life expectancy may have one spouse expecting to live longer, so it might be prudent to plan for those potential alone years of a surviving spouse.
Roadblock No. 5: Ignoring the Impact of Inflation
It's important to consider how the value of your money might affect your expenses over time. If you don't factor in the increasing cost of an otherwise steady lifestyle, you will find your savings diminishing as the cost of goods and services increase. The only other alternative is to have an ever-decreasing lifestyle—not a pleasant thought, especially as you consider the challenges already built into our waning years. Planning on 4% inflation—the upper end of the 2% to 4% average over the last several years—could give you more leeway in your planned lifestyle for the duration of your retirement.
Taking these roadblocks seriously can go a long way toward putting you on the path to financial independence.
Scott Dougan is a Registered Financial Consultant, Investment Adviser Representative, licensed insurance professional and founder of Global Plains Advisory Group of Prairie Village, Kansas.
Investment advisory services offered through Global Financial Private Capital LLC, an SEC Registered Investment Adviser.
Steve Post contributed to this article.
Disclaimer
The appearances in Kiplinger were obtained through a PR program. The columnist received assistance from a public relations firm in preparing this piece for submission to Kiplinger.com. Kiplinger was not compensated in any way.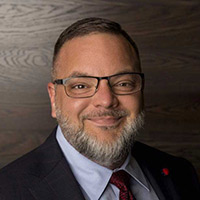 President & Founder, Elevated Retirement Group
Scott M. Dougan is the president and founder of Elevated Retirement Group . He is a Registered Financial Consultant, an Investment Adviser Representative and a licensed insurance agent.