Smart Retirees Eventually Realize They Need a Professional Plan
I've seen people with $1 million, even $2 million, run out of money because they didn't have a plan. You can only wing it for so long.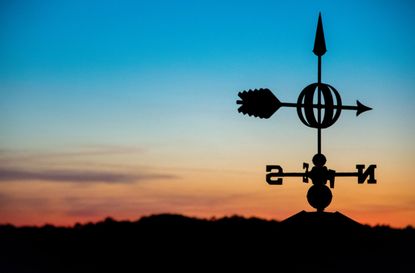 (Image credit: ddburris)
Despite what you may think based on reports in the media, there are plenty of people saving diligently for retirement — and they really do want to get it right.
The people I meet with are high-net-worth, intelligent and successful in their fields, and they spend a lot of effort researching retirement strategies — reading books and articles, listening to TV and radio shows, combing the Internet, even taking classes.
They know all the old rules of thumb — the "4% rule," the "rule of 100," — and they've tried to wade through the pros and cons of dozens of Social Security claiming strategies. They've looked at the cost of long-term care insurance and how best to leave money to their children.
Subscribe to Kiplinger's Personal Finance
Be a smarter, better informed investor.
Save up to 74%
Sign up for Kiplinger's Free E-Newsletters
Profit and prosper with the best of Kiplinger's expert advice on investing, taxes, retirement, personal finance and more - straight to your e-mail.
Profit and prosper with the best of Kiplinger's expert advice - straight to your e-mail.
But in the end, they usually realize the whole thing is just too much to wrap their arms around. Retirement planning isn't a hobby or something you can do in your spare time.
A confident retirement requires a custom-tailored, comprehensive financial plan that makes the most of all the opportunities and options out there. And for that, you may need a financial adviser who specializes in retirement income strategies. Instead, I see people whose broker or banker or brother-in-law told them they were in great shape to retire, because they had plenty of money in their retirement savings. And so they do it. They quit their jobs, they travel, they golf, they buy a vacation home — and after two or three years, they look at where they are financially, and they're scared by how quickly their money is going away.
That's because nobody told them EXACTLY what they would need to do to have the lifestyle they want and still make their money last.
I've seen people with $1 million, even $2 million, who ran out of money because they didn't have a plan. And I've seen people with $500,000 who've maintained their comfortable lifestyle for decades, because they had the right plan in place. A plan can make that big of a difference.
So, where should you start? Most financial advisers who specialize in retirement income planning will take you through a series of steps to help assess your needs and put your plan in place. We call ours "Retire with Freedom," and it includes:
1. Getting your picture.
This is where we take a look at what you want from retirement. What are your goals and dreams? With whom do you want to spend your time? Do you want to leave a legacy for your loved ones? During our first meeting, we'll get to know all those things.
2. Stress testing.
Once we know what you want, we'll look at what you have. Where is your money? How is it taxed? What will you need to support your current lifestyle? (Most people don't know what they're spending; they're just guessing.) This process will show you what's working and what isn't.
4. Designing.
After we've looked at your current approach, we'll talk about what we should keep and what options we could add that will lead you to a more successful retirement. We'll go through the benefits and limitations of each alternative so that you truly understand what's going on.
5. Building.
Next, we'll execute the plan we've designed, choosing the best tools and strategies for the job.
6. Guiding.
Finally, we'll monitor how you're doing and make sure everything is going the way you want. We'll watch your retirement plan, of course, but also stay in touch to see what changes are happening in your life. For example, if you lose your job three years before you planned to retire and you need income, we can adjust for that. Or if you or your spouse have an unexpected and expensive health problem, there's a plan for that. Or if one of you dies and the income plan needs to change, we're ready. All of these things are easier to deal with if you already have a comprehensive plan in place.
Retirement planning just keeps getting more complicated. The rules change, there are great new products and opportunities popping up all the time, and there are always new problems, too.
You can't just wing it and expect your money to last for 25 or more years. You need a plan and a professional to build it for you.
Kim Franke-Folstad contributed to this article.
Investment advisory services offered through AE Wealth Management, LLC (AEWM). AEWM and Freedom Financial Group are not affiliated entities. Investing involves risk, including the potential loss of principal. Any references to protection benefits, lifetime income and safety generally refer to fixed insurance products, never securities or investment products. Insurance and annuity product guarantees are backed by the financial strength and claims-paying ability of the issuing insurance company. AW11175154
Investment Adviser Representative, Freedom Financial Group
Toni Hill is an author, radio host, philanthropist, Investment Adviser Representative and insurance professional. She helps retirees and pre-retirees create proven strategies for the future. She's also passionate about causes, including Birmingham's Jimmie Hale Mission, the USO and the Make-a-Wish Foundation. Hill founded the Freedom Financial Bank of Esperanza, which funds local female-owned start-up businesses in the Dominican Republic.