Solutions to 7 Common Mortgage Problems
We tackle common consumer complaints -- from canceling a mortgage application to unexpected changes in closing terms.
In June, the Consumer Financial Protection Bureau (CFPB) launched an enhanced version of its database of consumer complaints about financial companies—mainly lenders, banks and credit card issuers. Nearly 8,000 complaints were posted, a tiny fraction of the 627,000 complaints it has fielded since 2011. Of those, more than one-fourth were from mortgage borrowers, revealing a bottomless pit of frustration with lenders and servicers. If you have a complaint, the CFPB can help. Meanwhile, we offer advice on seven recurring issues that bedevil borrowers, according to the complaint files.
1. I made a mortgage payment, but the loan servicer says it didn't receive it. I'm afraid this will lower my credit score.
Time and the rules are on your side. Your lender won't report a late payment to the credit-reporting agencies until 30 days after the due date. And many lenders provide a grace or courtesy period of 10 or 15 days after the due date before they impose a late fee. In the meantime, if the lender can't track down your payment, send an "error notice" via letter with your identifying information (don't write on a payment coupon) to the postal or e-mail address that is specified on the servicer's Web site, on your monthly statement or in your payment coupon book. In most cases, the lender must acknowledge receipt of your correspondence within five business days and resolve the issue within 30 days, with the option of a 15-day extension if it explains the delay. For 60 days after it receives an error notice, it can't ding your credit by notifying the credit agencies. But continue to make your future mortgage payments on time.
Subscribe to Kiplinger's Personal Finance
Be a smarter, better informed investor.
Save up to 74%
Sign up for Kiplinger's Free E-Newsletters
Profit and prosper with the best of expert advice on investing, taxes, retirement, personal finance and more - straight to your e-mail.
Profit and prosper with the best of expert advice - straight to your e-mail.
A common mistake is sending your payment to an old loan servicer after your loan has been transferred to a new servicer. For 60 days beginning with the effective transfer date, your new servicer can't charge you a late fee or treat the payment as late if you sent it to the previous servicer by the due date or within the applicable grace period. The old servicer will probably transfer the funds to the new servicer, at least the first time. Even so, notify both servicers about the mix-up.
2. The amount my lender requires in escrow for taxes and insurance jumped. Why?
You can probably blame rising property taxes or insurance premiums. However, the lender may have initially underestimated your annual expenses. Accurately estimating them is tricky because lenders depend on available information, says Josh Moffitt, president of Silverton Mortgage, a lender in Atlanta. For example, the lender may base the estimate on the property tax bill of a previous owner who qualified for a senior discount. Servicers must send you an annual escrow account statement. If the account comes up short, you can make up the difference in full then or over 12 months. If too much goes into the account, the servicer will apply it to your next monthly escrow payment or send you a check.
3. I have enough equity to cancel my private mortgage insurance, but my lender has ignored my request.
If you haven't heard back from the servicer within 30 days, contact it again or file a complaint with the CFPB.
You can ask the lender to cancel PMI when the principal balance of your loan falls to 80% of the original value of the home, whether through repayment of your loan or because of rising home prices. Send your request in writing and be forewarned: The lender will almost certainly ask you to provide a current appraisal at your expense (typically $350 to $500). The lender must cancel PMI (which protects the lender if you fail to make your mortgage payments) automatically when you get to a loan-to-value ratio of 78% or when you reach the midpoint of your loan's term. Either way, you must be current on your payments.
4. After I applied for my loan, the lender gave me a good faith estimate of the terms. Just before closing, the terms changed—not for the better.
Your annual percentage rate, which includes your interest rate, discount points and lender fees, can't change from the APR disclosed on the good faith estimate by more than one-eighth of a percentage point. The lender's fees can't change, period. And third-party fees for title service, an appraiser and a closing attorney can't change by more than 10% of the total fees originally estimated.
See Also: Search Mortgage Rates in Your Area
Beyond those limits, the lender can make changes to reflect altered circumstances that increase its risk. For example, the lender could increase your interest rate if your credit score falls or debt-to-income ratio rises; if you change jobs or lose income; or if the lender discovers that you plan to rent out the house, not occupy it.
Any change must be disclosed with a new good faith estimate. You have three days to review the new GFE. Beginning October 3, lenders must use new, clearer disclosure forms to estimate your costs. They must issue the final closing disclosure at least three days before your closing date, instead of just one day.
[page break]
5. When I applied for my mortgage, I paid a fee to lock in the rate. The rate lock expired before closing and rates fell a bit, but the lender refused to give me a lower rate.
You can ask a lender to reduce your rate, but it's unlikely to say yes. Some lenders let you lock your rate and also take a "float down," which offers a one-time opportunity to lower your rate before closing. PenFed Credit Union, for example, offers a float-down for a nonrefundable fee equal to 1% of your loan amount.
If higher rates loom, some lenders will extend a rate lock, but it's best to ask before the lock expires. An extra week, for example, may cost you a fee equal to 0.125 percentage point of the loan amount. If the home seller or the lender causes the delay, ask that party to cover the fee.
6. I canceled a mortgage application after I paid for an appraisal. The lender won't refund the cost or transfer the appraisal.
You can bail out of a mortgage application anytime, but you're on the hook for the cost of a completed appraisal or any other third-party costs that the lender has paid. Lenders must give you a free copy of the appraisal report upon completion. However, because lenders must assume legal responsibility for any appraisal they use, it's unlikely they would accept one ordered by another lender, says Moffitt.
7. I did everything I was asked, but the lender failed to close on time. I lost the house and my earnest money.
Many factors can cause a snafu, but among the top problems are failure to vet a proposed closing date with your lender before writing it into your purchase contract; requests for additional documentation to underwrite the loan; title issues on the seller's side; and inspection or appraisal issues.
Despite your experience, generally everyone wants to get the deal done and is willing to compromise, says Dana Hollish Hill, an exclusive buyer's agent in Bethesda, Md. You can ask the sellers to delay closing, but if they refuse, contingencies for financing, appraisal and inspection should save your earnest money, if not the purchase. For example, with a financing contingency you can void the purchase contract, recoup your deposit and start over—or release the contingency and close the deal on time with cash.
Get help from the feds
The Consumer Financial Protection Bureau is willing to lend its weight to help you resolve your complaints (see consumerfinance.gov/complaint). After verifying your commercial relationship with the company, the CFPB will forward your complaint for response; 98% of consumers receive timely responses, according to the agency. With your permission, the CFPB will post your anonymous complaint on its Web site within 15 days of receiving it and post a summary of any response. For answers to common mortgage questions and complaints, see consumerfinance.gov/mortgage.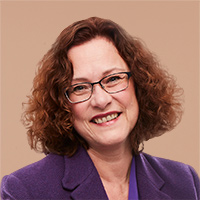 Contributing Writer, Kiplinger's Personal Finance
Esswein joined Kiplinger in May 1984 as director of special publications and managing editor of Kiplinger Books. In 2004, she began covering real estate for Kiplinger's Personal Finance, writing about the housing market, buying and selling a home, getting a mortgage, and home improvement. Prior to joining Kiplinger, Esswein wrote and edited for Empire Sports, a monthly magazine covering sports and recreation in upstate New York. She holds a BA degree from Gustavus Adolphus College, in St. Peter, Minn., and an MA in magazine journalism from the S.I. Newhouse School at Syracuse University.