Money-Smart Reasons to Install Solar Panels at Your Home Now
Prosper from the move to solar power thanks to falling prices, flexible financing and a generous federal tax break.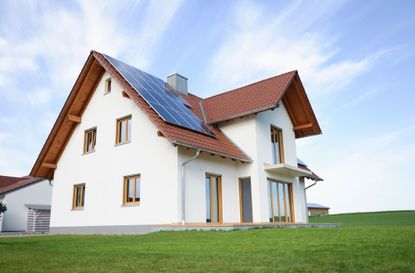 (Image credit: (c) altrendo images)
Andrew and Sonia Campbell of Killeen, Texas, have been talking about putting in a solar power system for years. In June, the installers finally arrived—just as the near-biblical rainfall in their part of the state was finally letting up. The Campbells' new system will supply nearly all the electricity they need and, besides slashing their electric bill, satisfy Andrew's goal to reduce their dependence on fossil fuels. "In everything I do, I try to go green if I have the choice," he says.
The system is connected to the grid for backup power at night, or whenever it isn't generating enough electricity. When it makes more power than the Campbells use, the system will feed the excess to the grid and they will earn credit in the form of a "true up" payment at year-end, says Scot Arey, owner of Solar CenTex, which installed their system.
Their 8.25-kilowatt system cost about $20,300, but the federal renewable-energy tax credit, which is equal to 30% of the system cost, trimmed the tab by nearly $6,100. With projected savings of $1,580 in the first year and even more in subsequent years as utility rates rise, the system is projected to pay for itself in 7.6 years.
Subscribe to Kiplinger's Personal Finance
Be a smarter, better informed investor.
Save up to 74%
Sign up for Kiplinger's Free E-Newsletters
Profit and prosper with the best of expert advice on investing, taxes, retirement, personal finance and more - straight to your e-mail.
Profit and prosper with the best of expert advice - straight to your e-mail.
Homeowners installed more than 186,000 residential systems in 2014, the third consecutive year the residential market grew by more than 50%, according to the Solar Energy Industry Association (SEIA). Falling prices for solar panels (especially those made in China) and flexible financing and leasing options have helped bring solar power systems into the mainstream. Homeowners are also keeping an eye on the renewable-energy tax credit, which expires at the end of 2016. The cost of residential solar has fallen by nearly half since 2010, to an average of $3.57 per watt of capacity, says Ken Johnson, of the SEIA. The typical home system has 6 kilowatts of capacity, so that translates to about $21,400. But the federal tax credit trims the cost to about $15,000, and state and local incentives bring the cost down even more.
But you don't have to come up with the cash for a solar system. A decade or so ago, the up-front cost of installing solar at home was prohibitively expensive for all but the most well-heeled early adopters. When SolarCity, the largest residential installer in the U.S., introduced leasing in 2008, it made solar affordable. More than half of homeowners who have a solar electric system lease. Under the leasing model, solar firms supply the system and collect all subsidies. You pay the leasing company for your electricity at rates that save you between 10% and 50% compared with what the utility would charge, according to EnergySage.com, which provides information about solar electric systems.
Does Solar Power Make Financial Sense for Your Home?
The higher the electric rate you pay, the sunnier your location and the greater the financial incentives, the more compelling the case for solar. A rough guide: If you have a roof that faces south, southeast or southwest and you pay at least 12 to 13 cents per kilowatt-hour (kWh) for electricity, solar is probably a good option, says Jonathan Bass, of SolarCity. If your roof is more than 20% shaded, you may need a ground-mounted system.
Installers can give you an estimate of the system size you'll need by looking at a satellite view of your home. When they visit your home, they'll verify the calculations, check your roof, and assess how a solar system will interconnect with your home's electrical system and the grid. (Get your own estimates using EnergySage.com's Instant Estimate tool.) Older homes may require a new electrical panel, subpanel or meter box, which could cost about $500.
What if you live in New England or the Pacific Northwest, where cloudy days outnumber sunny ones? Because solar power systems use sunlight scattered by clouds or humidity as well as direct sunlight, you'll have adequate sunshine almost anywhere you live in the U.S. Plus, the colder the temperature, the more efficiently solar panels work, says Joshua Pearce, of the Michigan Tech Open Sustainability Technology Lab, in Houghton, Mich.
Homeowners in cold climates can use solar to heat their homes with an air-source heat pump that, with new technology, will work efficiently down to temperatures as low as –6 degrees Fahrenheit. Snow may block the panels and reduce output, but panels can be installed with more tilt, wind exposure and clearance at the bottom so snow will slide off faster—or you can clear the panels from the ground with a long-handled squeegee.
This past winter's unending snowfall in the Boston area cut production from Bob Lehmann's rooftop system in Concord, but he still didn't receive an electric bill. Between production and net metering (selling power back to the grid), Lehmann saves $1,200 a year on electricity and the utility's fixed charges. An unexpected bonus: His home's second story is a lot cooler and requires less air-conditioning in the summer because the sun beats down on the panels instead of the roof.
Should You Lease or Buy Your Solar Panels?
If you choose not to buy, you have two main options: a solar lease or a power purchase agreement (PPA). With a lease, you pay a fixed monthly amount for the use of the system and a guaranteed amount of electricity. With a PPA, you pay the solar company each month for the actual amount of electricity your system produced, and that amount may vary seasonally. With either contract type, look for a production guarantee so that if there's a shortfall in production, the solar company will reimburse you for the amount of electricity that you had to buy from your utility. If your consumption increases, you're on your own buying more power from the utility. Either way, you should see monthly savings from the get-go, although you'll almost certainly continue to pay your utility a small fixed fee each month for connection and infrastructure.
With a lease or PPA, you usually don't have to make a down payment. However, if you're willing to make one, you may nab a lower lease payment or PPA rate, or a shorter term. The solar company will take responsibility for the operation and maintenance of the system. At the end of the term, assuming you still own the house, you may be able to renew the contract, or the solar company will remove the system at no cost.
A lease or PPA should include provisions for terminating it and outline what is required if you sell your home. Bass, of SolarCity, says the vast majority of customers transfer their system to the new homeowner, who must be financially qualified to assume the lease payments.
Leasing a solar system will lower your electric bill, but buying it will maximize the financial benefit. Vikram Aggarwal, chief executive of EnergySage.com, which offers an apples-to-apples comparison of proposals from local installers, uses this rule of thumb: If you lease, you'll see 20% to 30% savings in your utility bill. But if you pay for a system with cash, you'll enjoy 100% of the savings—after you recoup the cost of the system. If you finance a system with a loan, it will take longer to recoup your investment.
Aggarwal provides this example of a homeowner in Great Neck, N.Y. To make enough power each month to cover a $100 utility bill, the homeowner needs a 4.5 kW system, which costs $16,000, or $6,800 after the federal and New York State tax credits and other state incentives. If he pays cash, he recoups his cost in six years and saves $30,000 over 20 years.
With a 20-year solar loan (with an interest rate of 5.0%), he saves an average of $83 a month and $19,800 overall. (Monthly savings of $55 in the first year will increase annually as utility prices increase.) With a 20-year lease, he saves an average of $24 a month and $5,700 overall. (The average annual increase in electric rates has historically been more than 3%, according to the U.S. Energy Information Administration.) If you buy or finance, you're responsible for system maintenance, but experience has shown that solar systems are highly durable, with few maintenance issues.
If you want a loan, one option is to tap your home equity (see "Get Cash From Your Home," July). The Campbells used a home-improvement loan with a 20-year term and a fixed interest rate of 2.88% from the Texas Veterans Land Board. (Vets can get home-improvement loans backed by the U.S. Department of Veterans Affairs.) The interest on a loan secured by your home will be tax-deductible.
Solar and renewable-energy loans (secured and unsecured) are becoming more readily available from a variety of sources, including Admirals Bank (nationwide), Sungage Financial, numerous credit unions, city and county programs, utilities, and manufacturers (such as SunPower). Even SolarCity, the leasing company, introduced a MyPower loan last fall. See DSIRE and Energy Sage, and check with installers to find loan programs. Interest rates start at 4.3%. The rate you get depends on the term, your credit history, and whether the loan is secured by your home.
[page break]
Find the Right Solar-Panel Installer
Before you shop for an installer, check your current electric bill so you can answer questions about your consumption in the past year. Also think about how your usage might change in the near future (say, because your kid leaves home or you buy an electric car).
Ask for referrals for installers from people you know who have gone solar, and attend home-and-garden shows or energy fairs. Or contact your local chapter of the American Solar Energy Society or the Community Power Network, whose chapters may refer you to a vetted installer or sponsor a bulk purchasing event with a discounted price.
The best installers are certified as photovoltaic installation professionals by the North American Board of Certified Energy Practitioners. Check installers' Web sites for examples of their work and to see what kind of financing they offer (lease or loan, or both) and crunch the numbers. Then call three prospects for proposals. Ask them how long they've been in business, how many systems they've installed and why they support particular brands of components. Installer David Schieren, of EmPower Solar, in Island Park, N.Y, says that he can provide a performance ratio of projected production of electricity versus actual output based on results from his 1,000 installations. Check references.
If you haven't yet decided how you want to pay for a system, installers should be willing to help you compare the options, including an equivalent cost per kWh of electricity produced, a payback period and a cash-flow analysis for each strategy over time.
Most solar-panel manufacturers offer a product warranty of 10 years (SunPower's warranty is 25 years), as well as a production warranty that guarantees the panels will produce electricity at 80% to 90% of their rated power output at the end of 25 years (like a laptop or cell-phone battery, a solar panel's performance degrades over time). Inverters are typically warrantied for 10 years. The best warranties are insured by a third party; they will be effective even if the manufacturer goes under. Installers should warranty their work for at least a year, but some cover up to 10 years.
Once you've signed a contract, the installer should obtain permits and arrange for inspections and interconnection agreements with your electric utility. A good one will also file any incentive applications and help you select the utility provider whose rate plan will help you maximize your savings.
After the system is installed, if your electric meter allows, you may get to experience the thrill of watching it run backward as your system produces a surplus of power.
Incentives for Installing Solar Power at Home
Financial incentives for solar electric systems won't last forever. They're designed to jump-start adoption. Many have limited funding and are available on a first-come, first-served basis.
For example, the renewable-energy tax credit, which covers solar electric systems, equals 30% of the cost of a residential system that is in service by December 31, 2016, when the credit is scheduled to expire. Kiplinger thinks the credit will probably die, but if Congress extends it, it will likely be smaller.
If you buy a system for your primary residence or second home, the credit will reduce your federal income tax dollar for dollar. If the credit is worth more than your tax bill in 2015, you can roll over the balance of the credit to 2016.
To find other incentives offered by your state, city or utility, search by zip code at the Database of State Incentives for Renewables & Efficiency. View our slideshow to see what incentives are currently available in the 12 largest U.S. cities.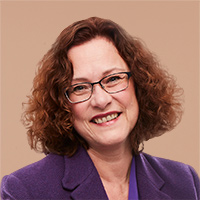 Contributing Writer, Kiplinger's Personal Finance
Esswein joined Kiplinger in May 1984 as director of special publications and managing editor of Kiplinger Books. In 2004, she began covering real estate for Kiplinger's Personal Finance, writing about the housing market, buying and selling a home, getting a mortgage, and home improvement. Prior to joining Kiplinger, Esswein wrote and edited for Empire Sports, a monthly magazine covering sports and recreation in upstate New York. She holds a BA degree from Gustavus Adolphus College, in St. Peter, Minn., and an MA in magazine journalism from the S.I. Newhouse School at Syracuse University.