Home Prices Take a Breather
Prices will continue rising, but more slowly, as the housing market regains some balance between buyers and sellers.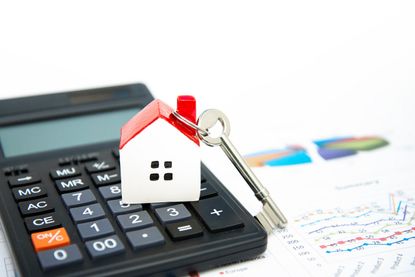 (Image credit: Getty Images)
Potential sellers take note: You may not have the upper hand in negotiating, even with first-time buyers. Witness Robert Ruppelt, 35, and his fiancée, Sara Shultz, 32, who were recently looking to buy a first home in Tampa. The couple made an offer on a four-bedroom, two-bath home that had been listed at $255,000 but was relisted at $248,000 after a price reduction. The couple countered twice with offers of $232,000 and $238,000, both of which were rejected. So Ruppelt and Shultz walked away.
"We wanted to feel we were getting a deal. We knew we'd be fine if we didn't get that one, and we didn't feel a need to rush," says Ruppelt. Ultimately, they settled on a new home that will be completed this summer for about $265,000. It will cost more than the other house, but the couple like that the home will be brand new and they can pick the flooring and paint colors.
Home prices nationwide started to soften in mid 2018. No one expects them to dive; rather, prices will continue rising but more gradually as the housing market regains a bit of balance between buyers and sellers and reverts to long-term trends.
Subscribe to Kiplinger's Personal Finance
Be a smarter, better informed investor.
Save up to 74%
Sign up for Kiplinger's Free E-Newsletters
Profit and prosper with the best of expert advice on investing, taxes, retirement, personal finance and more - straight to your e-mail.
Profit and prosper with the best of expert advice - straight to your e-mail.
Carl Medford, a real estate agent who works in Oakland and San Jose, Calif., says that when the market began to shift, buyers figured it out immediately and began to sort into two groups: those who think, Why buy now when we can buy in six months for less? and those who started throwing lowball offers. But sellers can take months to get the memo. "It rocks their worlds, because we've had a seven-and-a-half-year romp," says Medford.
For the past few years, buyers—benefiting from historically low in­terest rates—competed for super-slim pickings and bid up prices. Sellers sold quickly for the asking price or more. But in spring 2018, the housing market began to shift in the cities where home prices had grown fastest as houses reached the limits of affordability. Buyers grappled with rising mortgage rates (the 30-year rate rose by about a percentage point in 2018) and wages that hadn't kept up with the growth in home prices. Later in the year, they grew skittish about the economy and volatility in the stock market.
Home prices rose 7.4% overall in 2018, compared with 5.5% in 2017, according to Clear Capital, a provider of real estate data and analysis. Home values in 2018 rose in all but 10 of the 366 cities tracked by Clear Capital. They went up by double-digit per­centages in one-sixth of them, led by Boise, Detroit, Las Vegas, San Jose and Scranton–Wilkes Barre.
Prices rose more slowly in the largest cities and on the coasts, and they rose more quickly in surrounding smaller cities, as well as in the Midwest and Northeast, as the economic recovery went national. Cities with go-go home prices, such as Grand Rapids and Lakeland, Fla., typically have vigorous economies, with an influx of employers and jobs, and amenities that lure millennials.
For 2019, CoreLogic, a financial data and analytics company, forecasts that prices nationally will rise by 4.8%.
Housing Outlook
The tax overhaul will affect buyers and sellers, but the impact is yet to be seen in the housing market. The law's lower tax rates will free up more disposable income, which could increase housing demand. But the tax benefits of homeownership have been diminished—with new caps on the amount of mortgage interest and state and local taxes that taxpayers may deduct—raising the cost of owning compared with renting.
Existing home sales nationally fell by 7%, to 5.32 million homes, in November compared with November 2017, according to the National Assoc­iation of Realtors. Some cities saw steeper declines. For example, sales fell by 9.1% in Atlanta, 9.6% in Orlando, 13.4% in all of California, 14.7% in Dallas and nearly 20% in Seattle (King County). Lawrence Yun, chief economist for the National Association of Realtors, expects sales to be flat in 2019. "The forecast for home sales nationally in 2019 will be very boring—meaning stable," he says.
Meanwhile, the number of listings for sale is ticking up. But supply is still tight, with more wiggle room at the upper end of the market than the lower end. Sellers still have the edge, but it's taking them longer to close deals. Price cuts have made a comeback, especially for expensive homes. Buyers are finding more to look at and don't feel as desperate. "The housing market has been running at 70 or 80 miles per hour, and we're now just getting back to 55," says Yun.
This spring will be the best measure of whether the housing market is returning from very tight to normal, Yun says. If homeowners acknowledge that the easy price gains are over and this is a good time to sell, then they'll make the move based on normal factors—such as a growing family or the desire for a better school district, he says.
But potential sellers face a couple of stumbling blocks. First, many will encounter higher mortgage rates on a new loan than they had on their old one. Also, older homeowners who want to downsize are competing for the same homes as first-time buyers. Small, moderately priced houses are scarce, which means potential downsizers may end up staying put.
Building new homes is key to breaking the stalemate, but homebuilders have been underbuilding for more than a decade. Builders have been hindered by labor shortages, community opposition to high-density projects and growing costs of land, labor and materials. Plus, they've been building at the mid-to-high end of the market, not at the entry level. But it's not all bad news. Builders are offering in­centives to buyers, and they're slowly starting to build smaller, lower-price homes that are more affordable, says Andres Carbacho-Burgess, housing economist at Moody's Analytics.
Advice for Buyers and Sellers
For the first-time home buyer, it's important to compare the cost of buying the home you want against the cost of renting it, says Frank Nothaft, CoreLogic's chief economist. If it costs more to buy, consider what you'll gain from homeownership that will make the extra amount worthwhile.
The value of your home will probably rise over time. But don't assume that because prices in your area went up 10% in each of the past two years they will do the same in the future. Nor can you assume you'll get a bargain if you wait to buy.
For would-be sellers who have been sitting on the sidelines while they wait for higher prices, accept that the biggest price gains are likely behind you. Between the third quarter of 2017 and the third quarter of 2018, the average homeowner (with a mortgage) gained $12,400 in equity, the smallest annual increase in two years, says CoreLogic.
Attracting a buyer in today's market requires preparation, pricing and promotion, says California agent Medford. That's because today's younger buyers have a different mind-set. "They shop on their phones, and if they don't like what they see, they won't darken the door of your open house," he says.
Buyers want move-in-ready homes because their tastes have been refined by watching home-improvement shows—but they don't have the do-it-yourself skills. They love beautiful kitchens, upgraded bathrooms, upscale flooring and so on. Also, they can't see past your 1980s Ethan Allen furniture. If you don't spruce up and stage your home, you can't expect to receive a top-dollar offer. Homes that are listed "as is" will most likely receive offers from investors that are 70 or 80 cents on the dollar.
Sellers must also price ahead of the market, meaning that if your market has turned downward, you'll have to list your house below the previous comparable sales. If you don't underprice by a little, you risk your home sitting unsold while buyers ask their agents what's wrong with it.
You should expect guidance about your market from any agent you hire—whether you're a seller or buyer. Market indicators (months' supply, average days on the market, percentage of current listings with price reductions) will help you understand the market and how much leverage you have in the price you set—or offer. (Months' supply is how long it would take to sell all homes listed for sale at the current pace of sales. Six months' supply is considered balanced between buyers and sellers. Less than that gives sellers the advantage, and more than that favors buyers.) If you want to see what's happening before you talk with an agent, search for the website of your local association of Realtors and look for a monthly or quarterly report of "market statistics."
To promote your home, an agent should reach buyers where they live, using e-mail, Facebook, Instagram and Twitter. And that means professional photos, drone footage, virtual reality (3D) tours—anything to keep them from "swiping left" and moving on.
Is Your Market Fairly Valued?
CoreLogic, a financial data and analytics company, looks at the long-term relationship between home prices and income. It categorizes individual cities as overvalued (home prices are at least 10% above the long-term sustainable level), fairly valued (within 10% of the sustainable value) or undervalued (10% below). Prices shouldn't deviate too much above the long-term sustainable level for the market to remain affordable. When prices do climb too far, "it raises the specter that they will need to adjust or income must rise a lot to restore that balance," says Frank Nothaft, chief economist at CoreLogic.
Surprisingly, San Francisco—notorious for its high-priced, hard-to-get housing—is undervalued. Nothaft explains that homeowners' incomes in the Bay Area have historically been in line with its cost of living. Still, the city proves unaffordable to workers who don't have cushy incomes, and the Bay Area has a high rate of people leaving for lower-cost areas, such as other states or the Central Valley of California, where home prices rose strongly this past year as a result of the influx.
As of November 2018, more than one-third of the top 100 metro areas (by housing stock) were overvalued, slightly more than one-fourth were undervalued, and the rest were fairly valued. Besides Chicago, large cities that are fairly valued include Atlanta and Boston. Among overvalued cities, Dallas is joined by Orlando and Seattle
Of the top 50 metro areas, 44% were overvalued. "It's a yellow caution flag," says Nothaft. The last time the percentage of over­valued markets was this high was in 2003, he says. (At the peak of the bubble, about 70% of all metro areas were overvalued.)
Most homeowners today, though, are in a significantly stronger position than they were in 2006. They have much more home equity, and they're carrying much less mortgage debt.
Rates in Flux
The 30-year fixed rate steadily rose in 2018, after lingering at about 4% or lower since mid 2011. It hit a national average rate of 4.9% late in the year, according to mortgage giant Freddie Mac. But by early January 2019, after investors fled stocks for bonds, the 30-year fixed rate retreated to 4.5%. The 15-year fixed rate was 4.0%, and the initial fixed rate for a 5/1 hybrid ARM (the rate is fixed for the first five years and adjusts annually after that) was also 4.0%. The 30-year fixed rate on jumbo loans (with a loan amount of $484,350 or more, or in high-cost areas, $726,525 or more) was 4.3%, according to Mortgage News Daily's daily rate survey.
Kiplinger expects rates to bump up to 5% on a 30-year fixed-rate mortgage and 4.4% on a 15-year loan, before settling at 4.8% and 4.2%, respectively, by year-end. Upward pressure on rates will be restrained: The Fed is widely expected to raise short-term rates just twice in 2019.
As always, when you shop for a mortgage, include an independent mortgage broker or two (findamortgagebroker.com) along with your bank or credit union and nonbank lenders such as Quicken, Caliber Home Loans or Loan Depot.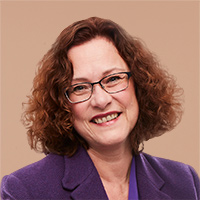 Contributing Writer, Kiplinger's Personal Finance
Esswein joined Kiplinger in May 1984 as director of special publications and managing editor of Kiplinger Books. In 2004, she began covering real estate for Kiplinger's Personal Finance, writing about the housing market, buying and selling a home, getting a mortgage, and home improvement. Prior to joining Kiplinger, Esswein wrote and edited for Empire Sports, a monthly magazine covering sports and recreation in upstate New York. She holds a BA degree from Gustavus Adolphus College, in St. Peter, Minn., and an MA in magazine journalism from the S.I. Newhouse School at Syracuse University.