Hanover, N.H.: A Smart Place to Retire
Retirees can get a taste of college life again in this town, home to Dartmouth College, through leadership positions and fitness classes.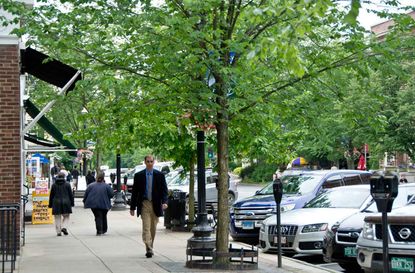 (Image credit: Erika Mitchell (Erika Mitchell (Photographer) - [None])
Population: 11,500
Cost of living: Not available
Median home price: $265,000
Subscribe to Kiplinger's Personal Finance
Be a smarter, better informed investor.
Save up to 74%
Sign up for Kiplinger's Free E-Newsletters
Profit and prosper with the best of expert advice on investing, taxes, retirement, personal finance and more - straight to your e-mail.
Profit and prosper with the best of expert advice - straight to your e-mail.
College perk: Active retirees can work out at the campus gymnasium through Dartmouth's Fitness and Lifestyle Improvement Program.
Hanover buzzes with a diverse mix of art, culture, and outdoor sporting and recreational activities year-round. Located along the Connecticut River bordering Vermont, this 50-square-mile town in the Upper Valley is home to Dartmouth College. Founded in 1769, it's the smallest of the eight Ivy League colleges, but it's big on including all residents, especially active retirees, in its community.
Whether retirees are Dartmouth alums or transplants yearning to spend their retirement years in a bucolic college town, they have numerous opportunities to participate on campus committees, town boards and commissions, often alongside students and college staff. "Getting retirees at the committee level with Dartmouth students on various topics is something you see all the time," says Julia Griffin, town manager.
"The campus is extremely porous, with no fences or gates to differentiate between what's on or off campus," says Griffin. It's typical to see retirees mingling with students at the coffee bar in Dartmouth's Baker-Berry Library or on the Dartmouth Green, the vast quad located at the heart of the campus.
Hanover residents young and old participate in the college's events and activities, from concerts and performing arts events at the Hopkins Center for the Arts—known as The Hop—to sporting events, especially ice hockey. You can work out at the campus gymnasium through the school's Fitness and Lifestyle Improvement Program. For $80 to $140 a term, residents 65 and older can take classes, such as Dartfit cardio and general strength training.
Retirees also benefit from the region's full-service health system. The Dartmouth-Hitchcock Medical Center, which includes a cancer center, a children's hospital and the Geisel School of Medicine teaching hospital, is a Level 1 trauma center serving nearly 2 million people throughout New England and is New Hampshire's sole academic health system. With 24 clinics with ambulatory services across the state and in Vermont, patients receive comprehensive care and access to physical therapy facilities.
Winters are chilly and long. In January, for ex­ample, the average high is 28 degrees, with an average snowfall of 17 inches. And Hanover is scrambling to keep up with demand for retiree housing. The cost of a 900-square-foot condo a few blocks from the Dartmouth Green is $360,000; a two-bedroom, one-bath, 1,146-square-foot single-level home 10 minutes from campus goes for about $390,000. The area has several 55-and-over residential communities, including the 39-acre Quail Hollow Senior Living Community in neighboring West Lebanon.
New Hampshire residents pay no taxes on Social Security benefits, pensions or distributions from their retirement plans. And there's no sales tax.
For population figures, we used the most recent U.S. Census Bureau data. Cost-of-living data comes from the Council for Community and Economic Research (100 represents the national median). Median home prices were provided by Redfin, Zillow and local associations of Realtors.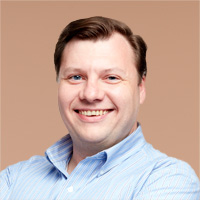 Contributing Writer, Kiplinger's Personal Finance
Wojno was formerly research director for data-intensive projects such as Kiplinger's college and mutual fund rankings. He has worked as a newswire reporter and newsletter editor for Dow Jones, covering convertible bonds, REITs and mutual funds. He also served as market research manager for Keane Federal Systems, an IT consultancy. He received a BA in communications and computer science as well as a MBA from George Washington University.