A Word of Caution to Retirees Tempted by Stock Market Records
With the Dow soaring past 20,000, some retirees may feel the urge to buy. But at this stage of the game, they could be putting their retirement at risk.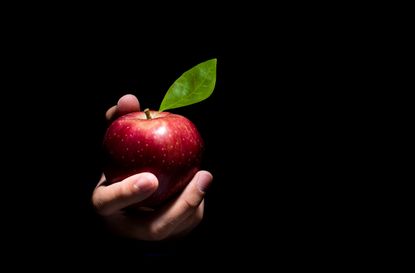 (Image credit: Arda SAVASCIOGULLARI)
After enduring more than 50 New England winters, I'm certain about one thing: No matter how mild the season is when it begins, eventually, there will be snow and cold.
And yet, whenever mild temperatures stretch into January, I am lulled into a false sense of security, believing I will escape winter's wrath. I guess it's just human nature.
In a similar way, I suspect some retirees are being lulled into a false sense of security right now, believing the financial markets will just keep going up and up.
Subscribe to Kiplinger's Personal Finance
Be a smarter, better informed investor.
Save up to 74%
Sign up for Kiplinger's Free E-Newsletters
Profit and prosper with the best of expert advice on investing, taxes, retirement, personal finance and more - straight to your e-mail.
Profit and prosper with the best of expert advice - straight to your e-mail.
Markets go up, up and away
Since Donald Trump was elected president in November, the markets have been hitting new highs on a mind-blowing basis. U.S. stocks have added about $2.2 trillion in market capitalization, according to MarketWatch. And every time it seems there may be a pullback, the Trump administration announces another new policy measure, creating more optimism and market momentum.
One example is Trump's soon-to-be-announced plan to cut individual and corporate taxes. During a recent press conference, White House press secretary Sean Spicer said it will be the most comprehensive reform since the Tax Reform Act of 1986, which simplified America's tax code and lowered rates, and is generally considered one of Ronald Reagan's greatest achievements.
When news like that is announced, and the markets generally react with frenzy, it creates a euphoria that's infectious.
One retiree's temptation
The other day, I met with a client in my Massachusetts office. He's a really smart guy, a software engineer. He isn't overly emotional; he's disciplined and always displays sound judgment — especially with respect to his nest egg. But at this meeting, I saw something different. He was incredibly excited about the market run-up.
"If I'd had more money in the market before the election, I would have made a fortune," he said. "I thought it was going to stop, but the market just keeps going higher."
He hardly could contain himself but, thank goodness, his wife calmed him down. She understands that they have enough money — and they're enjoying a beautiful, enviable retirement. But, despite all that, he's tempted to jump back in and try for even bigger rewards.
For retirees, this is where problems start. Some retirees will get caught up in today's market fever and decide to take on more risk than is advisable at this stage in the game. Unfortunately, and inevitably, something will go wrong, and that comfortable retirement will be reduced to something less.
The dangers of speculation
Markets move up, and markets move down. Each condition is temporary. Sometimes even momentary.
Right now, the markets are up, and that's bound to lure some retirees into taking risks with their savings. They believe this temporary condition is their ticket to retirement prosperity, and if they jump aboard the train, they will soon arrive in paradise. But that's seldom the way things work out.
On Feb. 14, when Federal Reserve Chairwoman Janet Yellen testified in front of the Senate Banking Committee, she commented on Trump's proposed tax cuts and spending increases.
"Changes in fiscal policy or other economic policies could potentially affect the economic outlook," she said. "Of course, it is too early to know what policy changes will be put in place or how their economic effects will unfold."
So, at this point, enthusiasm in the market is being driven by speculation, not hard facts.
Now, I believe Trump's tax plan will be very favorable to business, helping to improve profits and subsequent investment in the U.S. economy. With control of the House and Senate, and soon the judiciary, most of the president's agenda is bound to be implemented.
However, some of Trump's policies likely will take a while to execute, and others may go down to defeat. Some of those defeats could be reflected in market losses. And other losses will be caused by unforeseen geopolitical events that will catch everyone off guard — including those retirees who are rapturous over current highs.
The moral or the story
If your financial professional is urging you to preserve your money in these uncertain times, that's likely good advice.
It's human nature to reach for more — especially if you've been successful in the past. But eventually — just like the weather in my neck of the woods — the market will go cold.
Kim Franke-Folstad contributed to this article.
Gerry Dougherty is the founder and president of Boston Independence Group Inc. Gerry is an independent Registered Investment Adviser. Investment advice is offered through Boston Independence Group, a registered investment adviser. He hosts a weekly radio show called "Uncomplicated Money," and recently published his first book, Uncomplicated Money: Retirement Is Within Reach, available on Amazon.com.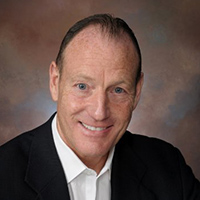 Founder & President, Boston Independence Group Inc.
Gerry Dougherty is the founder and president of Boston Independence Group Inc. He is an Investment Adviser Representative and a licensed insurance professional. He has a bachelor's degree in economics from the University of Massachusetts at Amherst and holds a certificate in Financial Management and Leadership from The American College and Pennsylvania State University. He hosts a weekly radio show called "Uncomplicated Money" and recently published his first book, Uncomplicated Money: Retirement Is Within Reach.