What the Green New Deal Means for Investors
While the GND was killed in Congress, the long-term outlook for the economy and stock market alike is green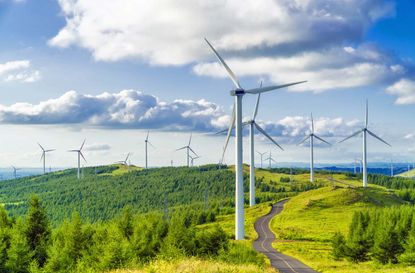 (Image credit: Getty Images)
The Green New Deal (GND) is a plan to drastically change the American economy and improve social conditions for its people. It was put forth in March by Rep. Alexandria Ocasio-Cortez (D-N.Y.) and Sen. Ed Markey (D-Mass.) but stalled in Congress after a Senate defeat. However, the GND still is a topic of wide debate and already has spawned various copycat proposals – and its underlying movement still will have a significant effect on the economy and investors going forward.
Modeled after FDR's New Deal in 1933 but focusing on fighting climate change, the Green New Deal is controversial for several reasons, including its enormous cost and rapid timetable.
I am not going to argue politics today. But while some, most or even all of the proposal may never be passed into law, there is no denying that the trend toward a more Earth-friendly economy is in place. A few states already have long-term 100% renewable-energy mandates in places, and literally hundreds of mayors and several governors have expressed support in 100% goals.
Subscribe to Kiplinger's Personal Finance
Be a smarter, better informed investor.
Save up to 74%
Sign up for Kiplinger's Free E-Newsletters
Profit and prosper with the best of expert advice on investing, taxes, retirement, personal finance and more - straight to your e-mail.
Profit and prosper with the best of expert advice - straight to your e-mail.
With or without the GND, some technologies – such as electric vehicles, solar power and ocean-friendly packaging – will develop into viable industries.
This presents many opportunities for investors. The question is where should they put their money, assuming that at least the underlying concepts within the Green New Deal materialize?
Why Go Green?
Again, without even discussing whether the GND is possible, viable or even desirable, we can at least stipulate that being more environmentally friendly is desirable. Being a better shepherd to the planet, protecting ecosystems and using natural resources wisely make sense for the simple reason that clean air, water, food and even recreational facilities are good for all of us.
The No. 1 "green" issue for most people is climate change caused by emissions of carbon dioxide and other so-called greenhouse gasses. In the atmosphere, these gases trap heat and raise the average temperature around the world.
According to the United Nations' World Meteorological Organization, the average global temperature is on track to increase by 5.4 to 9.0 degrees Fahrenheit through the end of the century.
That doesn't sound like much, especially when the average high and low temperatures in a city such as New York vary 57 degrees from winter to summer and can swing from single to triple digits at their extremes. But that seemingly little range is all it takes to drastically shift weather patterns, causing stronger storms and altering crops, sea levels and rainfall.
With the public now increasingly aware of climate change and roughly three-quarters of Americans "somewhat" or "very worried" about it, according to a poll from Yale University, George Mason University and Climate Nexus, investors should be mindful of the companies that will directly benefit from fighting it.
The Basics of the Green New Deal
In a nutshell, the GND seeks to:
Shift 100% of national power generation to renewable source within 10 years. Initially, it sought a zero-emission target but it has since been changed to "net zero." That means carbon emissions from natural sources, such as the decay of organic materials, would be harnessed to provide power first before being emitted. In 2017, only 11% of the nation's energy consumption came from renewables, according to the Energy Information Administration. Another 9% is generated by nuclear power. Although not renewable, nuclear doesn't emit carbon dioxide.
Upgrade all buildings to make them energy-efficient. This means replacing all building infrastructure to eliminate heating oil and natural gas. It also means replacing all electric air conditioners that use HFC refrigerants (hydrofluorocarbons), which are 2,000 times more potent than carbon dioxide as greenhouse gasses.
Decarbonize manufacturing and agricultural industries. Infrastructure would be required to "scrub" emissions to remove carbon. It also is where "cow emissions" can be captured to provide energy.
Decarbonize and upgrade the nation's infrastructure, especially transportation, specifically shifting nonessential individual transportation to mass transit. While high-speed rail was suggested as a preferred method for domestic travel, it was not true that the plan called for rail travel on overseas routes.
Fund massive investment in the drawdown and capture of greenhouse gases. Technology to recapture carbon from the air would have to be developed.
As a byproduct, the U.S. could become a major exporter of green technology, products and expertise.
Guarantee jobs for those who are vocationally displaced by these changes
Guaranteed minimum income and universal healthcare.
Surprisingly, the Green New Deal does not include a carbon tax or a cap-and-trade program. These programs, which essentially shift the cost of polluting from one organization to another, raise the cost of carbon fuels, such as gasoline. That could hurt lower-income families more, especially those in rural areas who rely on an automobile.
Economic Impact
The obvious theme for investors is to put their money in companies that are already making inroads toward a greener economy. This could be through adoption of renewable power, electric vehicles, which includes cars, trains, trucks and even airplanes, and the development of new technologies to recapture carbon, either at the source or from the air.
Finding specific investments will require a bit more work and thinking on a more micro level.
Jobs in industries that would be restricted or eliminated, such as oil and gas drillers and refiners, would disappear unless they're easily adaptable to new green-energy industries. Energy costs for home heating and electric power would likely double or triple, according to a Heritage Foundation study – and that's only at a 50% adoption of renewable fuels. Therefore, building heating and cooling would be an important area for innovation.
Utilities would have to shift their power-generation mix away from coal and fossil fuels and toward renewables. This is happening to some extent already – the U.S. Energy Information Administration says that last year, "renewable energy sources accounted for about 11% of total U.S. energy consumption and about 17% of electricity generation." But a full migration would come at great cost and threaten gas utilities dramatically, unless they can deliver biogas and hydrogen gas.
However, jobs in new industries that create store and distribute clean power would flourish. This includes manufacturers of electric and battery-powered autos and components, home heating and cooling, carbon-recovery devices and "green" consulting.
Employee retraining programs and education would grow. Universal healthcare would end private insurance companies – at least as we know them.
Businesses can create a profitable competitive advantage by adopting one or more of the GND's concepts. For example, companies in California and Hawaii are pioneering solar battery farms. And the price of wind and solar energy continues to fall, making it more competitive with fossil fuels today. Nonpartisan think tank Energy Innovation says "local wind and solar could replace approximately 74 percent of the U.S. coal fleet at an immediate savings to customers."
In short, companies that are ahead of the curve in adopting renewable energy will have a significant advantage over those that are behind.
Areas for Investment
Kenneth Ameduri – chief editor and co-founder of CrushTheStreet.com, an alternative financial and economic news website – suggests lightening up on the traditional energy and utilities sectors and moving toward companies in the sustainable energy sector. His favorites include clean power generation asset company TerraForm Power (TERP, $13.60), biodiesel-focused company Renewable Energy Group (REGI, $14.09) and Spain's Siemens Gamesa Renewable Energy SA (GCTAF, $16.04), one of the world's largest producers of wind turbines.
It doesn't matter whether the Green New Deal or similar legislation passes, he says, "because the seeds have been planted in the minds of the public, which in turn will have an impact on the markets."
The best-known source of renewable energy is solar power. Austin Vincent, analyst at the Memphis-based hedge fund Gullane Capital Partners, thinks First Solar (FSLR, $61.42) will be a top choice. First Solar manufactures utility-scale solar panels and should become of strategic importance to U.S. interests, given that the alternative is replacing domestic oil and gas infrastructure with Chinese-made solar panels.
Again, the strategy for investors is to find stocks and other securities that are already complying with the trend toward a greener planet.
The Green New Deal, if ever enacted in some shape or form, would only accelerate what is already coming our way.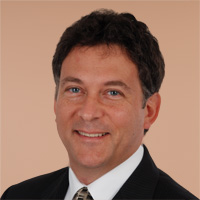 Contributing Writer, Kiplinger.com
Michael Kahn, CMT (Chartered Market Technician) has been writing about the markets since 1986. He is the author of three books on technical analysis published in five languages. His specialty: jargon-free analysis accessible to everyone. He has contributed to many leading financial media including Barron's Online, MarketWatch and Nightly Business Report and was the Chief Technical Analyst for BridgeNews.