The 6 Best Stock Funds for Retirees in 2017
My favorite actively managed funds focus on limiting risk.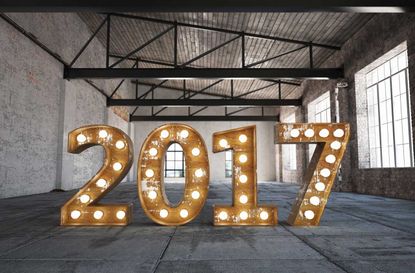 (Image credit: asbe)
While speaking with a new client the other day, I praised a favorite fund for its superior long-term record. Noting that she plans to retire in a few years, she said: "My long term isn't that long anymore. I can't afford another bear market like the last one."
Good point. If you're nearing retirement or have already retired, you should put a healthy slug of your investments in bond funds—typically about 40% of your assets.
In addition, you need to choose your stock funds with care. Standard & Poor's 500-stock index plunged 55.3% during the 2007-09 bear market, the worst downturn since the Great Depression. I don't expect the next one to be nearly as painful, but investors, especially those who are no longer collecting paychecks, need to keep a sharp eye on risk.
Subscribe to Kiplinger's Personal Finance
Be a smarter, better informed investor.
Save up to 74%
Sign up for Kiplinger's Free E-Newsletters
Profit and prosper with the best of expert advice on investing, taxes, retirement, personal finance and more - straight to your e-mail.
Profit and prosper with the best of expert advice - straight to your e-mail.
In choosing the funds for this article, I've limited myself to ones that I expect to perform well in bear markets compared with their peers. I've also insisted on low expense ratios, managers who invest heavily in their funds, and solid risk-adjusted returns (that is, taking volatility into account). All those factors have proved helpful in identifying funds that will produce future market-beating returns.
Below are my six best stock funds for 2017. I'll write about exchange-traded stock and bond funds and bond mutual funds in the coming weeks. (All returns are through November 21 unless otherwise indicated.)
Talk about low risk. Although American Funds American Mutual F1 (symbol AMFFX) tends to lag in powerful bull markets, it has beaten the S&P 500 in all 14 stock market declines of 15% or more since its inception in 1950. Most recently, when the S&P tumbled 10.3% from December 30, 2015, through February 11, the fund lost just 6.7%. Over the past 10 years, the fund's 6.6% annualized return almost exactly matches the return of the S&P—but with a much smoother ride.
The fund's six managers hunt for undervalued large companies that pay steady dividends. But the managers focus on dividend growers, not riskier, high-yielding stocks. Just 5% of assets are in stocks that don't pay dividends. With annual expenses of just 0.66%, this is a perfect middle-of-the-road fund for retirees. Note: To avoid paying a sales charge, buy American Mutual (as well as other American funds) through the Fidelity or Schwab online brokerages .
Vanguard Primecap (VPMCX) may be the nation's best growth-stock mutual fund. A $10,000 investment in Primecap 31 years ago would be worth more than $450,000 today—more than double what you would have earned in an index fund that tracks the S&P 500.
Primecap Odyssey Stock (POSKX), one of two Primecap funds still open to new investors, is similar to the relatively conservative Vanguard fund, which is closed to new investors. Over the past 10 years, Odyssey Stock returned an annualized 8.0%—an average of 1.2 percentage points per year better than the S&P. Annual expenses are 0.65%.
The fund mixes well in a portfolio with American Mutual. While American Mutual emphasizes dividends and value, Odyssey Stock owns more fast-growing companies. More than half of the Primecap fund's assets are invested in technology and health care.
American Funds New Perspective (NPFFX) is the perfect choice for investors who want to dip a toe into foreign stocks but don't want a pure international fund. A global fund, New Perspectives at last report had roughly half of its assets in U.S. stocks and half in foreign stocks. But over the past three decades, its stake in U.S. stocks has varied from more than 50% to less than 25%, depending upon where the fund's managers see the best opportunities. As is the case with all American funds, each of New Perspective's seven managers is responsible for his or her own slice of the portfolio.
The fund's record is exceptional. It has beaten the average global stock fund in nine of the past 10 years. Over that period, it has outperformed the MSCI All-Country World index by an average of 4.8 percentage points per year. Yet it has been slightly less volatile than the index. The fund has a strong tilt toward growth stocks—at last word, nearly one-fourth of the fund's assets were in shares of technology companies.
A good stock portfolio should be well diversified. It should hold both U.S. and foreign stocks, and within those broad groups it should own shares of large companies and stocks of smaller companies. Stocks of midsize companies—mid caps, for short—offer most, if not all, of the benefits of small-cap stocks but with less volatility. That translates into smaller losses in turbulent markets.
Parnassus Mid Cap (PARMX) invests in companies with market capitalizations of $3 billion to $20 billion. Lead manager Matthew Gershuny and comanager Lori Keith search for growing businesses that they think can increase their intrinsic value, or true worth, by at least high-single-digit percentages annually over the next three years. Over the past 10 years, the fund has returned an annualized 8.8%—almost precisely matching the return of the S&P MidCap 400 index, but with 15% less volatility. The fund bills itself as socially responsible, investing only in companies it believes behave ethically and avoiding weapons makers and tobacco companies, among others.
I don't usually like sector funds, but health care, in my opinion, has such huge tailwinds that I make an exception for it. Consider: The baby boomers are aging, expanding middle-class populations in developing countries are demanding better health care, and scientific breakthroughs are occurring at a rapid clip. Even so, you don't want to overdo any sector bets, which is why Vanguard Health Care (VGHCX), the pick in this category, should get the smallest allocation of the six funds listed here.
Health Care benefits from a low, 0.36% expense ratio, plus a skilled manager and analysts from Wellington Management, which runs the fund for Vanguard. The fund's long-term record is superb, having returned an annualized 10.7% over the past 10 years—an average of 3.8 percentage points per year more than the S&P 500. Yet stocks in the health care sector don't look expensive compared with the index—especially when you consider that as a group, they have lost ground so far this year.
I've saved the riskiest fund for last. American Funds New World (NWFFX) invests roughly half of its assets in stocks of emerging markets and the remainder in multinational companies based in the developed world, including the U.S., that do a substantial amount of business in developing nations. Emerging markets are statistically cheap, even after a nice rally this year that hit a speed bump with the resurgence of the dollar and the election of Donald Trump, who has pledged to renegotiate many U.S. trade deals. I'd still invest in New World, but I wouldn't go overboard.
As far as how you should allocate money among these funds, I'd say put 30% of your stock money in American Mutual, 25% in Primecap Odyssey, 20% in New Perspective, 10% in New World, 10% in Parnassus Mid Cap and 5% in Vanguard Health Care.
Steve Goldberg is an investment adviser in the Washington, D.C., area.

Contributing Columnist, Kiplinger.com
Steve has been writing for Kiplinger's for more than 25 years. As an associate editor and then senior associate editor, he covered mutual funds for
Kiplinger's Personal Finance
magazine from 1994-2006. He also authored a book,
But Which Mutual Funds?
In 2006 he joined with Jerry Tweddell, one of his best sources on investing, to form
Tweddell Goldberg Investment Management
to manage money for individual investors. Steve continues to write a regular column for Kiplinger.com and enjoys hearing investing questions from readers. You can contact Steve at 301.650.6567 or sgoldberg@kiplinger.com.