A Winning Recipe for Picking Dividend Stocks
Look for stocks –- we pick four of them here -- that boast a powerful combination of generous dividend yield, strong dividend growth and low payout ratio.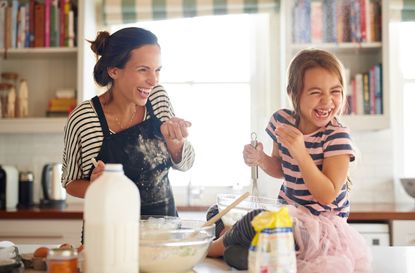 (Image credit: PeopleImages)
There are almost as many dividend-stock-picking strategies as there are dividend stocks. You could go for the dividend "achievers," which have boosted dividends for at least 10 consecutive years, or the "aristocrats," which have raised dividends for at least 25 years. You could focus on stocks with the fastest dividend-growth rates, or simply those with today's highest yields.
But to cook up a portfolio full of healthy, sustainable and growing payouts, you need more ingredients. Recent research suggests that mixing a high dividend yield with strong dividend growth and a low "payout ratio" (the percentage of earnings paid out as dividends) is a winning recipe. Pankaj Patel, managing director at investment-research firm Cirrus Research, says a portfolio of stocks combining those three factors has beaten Standard & Poor's 500-stock index by 6 percentage points annually over the long haul.
Generous dividends are a lifeline for seniors drawing income from their portfolios—particularly when the 10-year Treasury yields 2.4% and the S&P 500 yields less than 2%. But dividend growth is slowing and payout ratios are climbing, presenting challenges for investors seeking healthy, sustainable payouts.
Subscribe to Kiplinger's Personal Finance
Be a smarter, better informed investor.
Save up to 74%
Sign up for Kiplinger's Free E-Newsletters
Profit and prosper with the best of expert advice on investing, taxes, retirement, personal finance and more - straight to your e-mail.
Profit and prosper with the best of expert advice - straight to your e-mail.
Look at Dividend Growth
When selecting dividend payers, "the growth of the dividend is the most powerful part of the formula," as a rising dividend often buoys the share price, says Charlie Farrell, chief executive officer at Northstar Investment Advisors, in Denver. Yet a stretch of sluggish earnings growth has made dividend growth more elusive. In the first quarter of this year, U.S. stocks' dividend net increases (dividend hikes minus cuts) amounted to $10.9 billion—a 39% decline from the first quarter of 2014, according to Standard & Poor's.
A low payout ratio provides some insurance against dividend cuts, which can weigh heavily on stock prices. Farrell generally looks for payout ratios of about 50% or less. But with yield-hungry investors agitating for dividends, the ratios have been rising. In the 12 months ending with the third quarter of 2016, for example, 44 companies in the S&P 500 had payout ratios over 100%—the second-highest count in 10 years, according to FactSet.
So which stocks still boast that powerful combination of generous dividend yield, strong dividend growth and low payout ratio? In its research, Cirrus didn't set any particular thresholds for these factors—the research firm simply looked for the best combination of the three. Here are some of the names that came out on top:
Cisco Systems (CSCO). In addition to making the switches and routers that connect computers and computer networks, Cisco makes products for faster-growing segments such as wireless, security and data centers. The company started paying a dividend in 2011 and has boosted it every year since.
Gilead Sciences (GILD). This biotech company is known largely for drugs that treat HIV and Hepatitis C, but it is building a strong pipeline in other areas such as inflammatory diseases. The company initiated its dividend in 2015, and its low 20% payout ratio leaves plenty of room for future growth.
Home Depot (HD). The home-improvement retailer is benefiting from a strong housing market, and it enjoys some insulation from e-commerce competition thanks to its employees' specialized knowledge and bulky merchandise that can't be shipped cheaply. The company has made quarterly payouts for 30 years and in February announced a 29% dividend increase.
VF Corp (VFC). This apparel maker owns brands such as North Face, Timberland and Lee jeans. Although reliance on department-store sales has hurt growth in recent years, the company is working to boost its direct-to-consumer sales through its own online and brick-and-mortar stores. The company last year raised its dividend 14%.

Senior Editor, Kiplinger's Retirement Report
Laise covers retirement issues ranging from income investing and pension plans to long-term care and estate planning. She joined Kiplinger in 2011 from the Wall Street Journal, where as a staff reporter she covered mutual funds, retirement plans and other personal finance topics. Laise was previously a senior writer at SmartMoney magazine. She started her journalism career at Bloomberg Personal Finance magazine and holds a BA in English from Columbia University.