Your Kid Is Moving Back Home? How to Make the Most of It
It's an exciting time! Your son or daughter has just graduated from college and will be now making their way in the world. Getting their first real job. Their first apartment. All while rolling off your payroll. Or will they?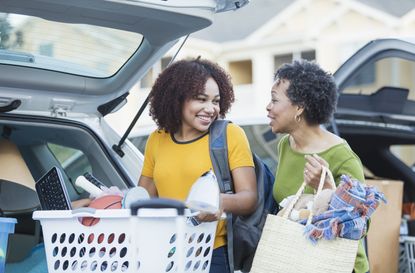 (Image credit: This content is subject to copyright.)
It's true that, statistically speaking, the number of college graduates who move back home after finishing school is on the rise. In fact, 28% of recent college grads currently live with a parent, up 8.8 percentage points in a little more than a decade, according to a 2018 analysis of Census data by Zillow. Often, our initial reaction is one of negativity. When will they get a job? How long will they be staying? Will they ever leave?
While these questions may be valid, there's a positive side to the situation as well. Additional time with your grown child can present many opportunities—opportunities you should seize while you can.
What Does It Mean to Be a Part of Our Family?
When I was a kid, my mother would always say the exact same thing every time my siblings or I left the house. "Remember who you are," she would joyously echo. Of course, as a child, that phrase completely annoyed me.
Subscribe to Kiplinger's Personal Finance
Be a smarter, better informed investor.
Save up to 74%
Sign up for Kiplinger's Free E-Newsletters
Profit and prosper with the best of expert advice on investing, taxes, retirement, personal finance and more - straight to your e-mail.
Profit and prosper with the best of expert advice - straight to your e-mail.
Today, I realize that at the time I completely missed the context. My parents had certain hopes and dreams for us, but they were never explicitly stated or discussed. One of those hopes involved carrying our family values into the world and behaving in a way that aligned with those values. My parents never stated those values, rather, they were implied.
I obviously wasn't making the connection between values and my mother's choice of "departure reminders." If I had, perhaps my own thinking, decisions and choices may have shifted during my impressionable years. Imagine if my parents provided context and I was afforded the opportunity to understand where they were coming from, and the opportunity to contribute to that discussion and to the development of our values. Things might have been different for me.
I had a fabulous childhood and didn't get into too much trouble — which would have been difficult to do as the daughter of a minister. Looking back, so many possibilities could have been realities if our family had collaboratively established our values together and connected them to that simple phrase: "Remember who you are." Context matters. As an adult, I have come to appreciate that phrase. I also find myself using it with my own children.
Take the Time to Foster Family Cohesion
Most families want to build cohesion as members mature, but it gets increasingly difficult as families grow and disperse. After your college grad moves home, taking this time together to talk about and clearly state your family values can play an important role in cohesion building. These core values serve as the foundation from which a family can form shared purpose.
One family I worked with struggled to maintain cohesion as each of their children grew older, married and had children of their own. This is common, especially as marriages often require a blending of different cultures, values and upbringings to define a new normal for that family. One daughter-in-law especially struggled with how to be a part of the family and did not see a way for her to truly integrate or belong. Why? She sensed that she held a very different values set than those of the family into which she married.
While in some ways she was right, our experience has shown that there is often a common thread that can be discovered across members. After undergoing individual and family values exercises, the family discovered philanthropy as that common thread. Since that discovery, the family defined how it will respectfully work together and align its values to achieve more as a single unit. The end result — a feeling of more cohesion and connectedness for the family overall, as well as a better understanding of one another.
As I've previously discussed, not having a shared purpose in a family is one of three main reasons wealth dissipates by the third generation. Shared purpose can unite, energize and excite family members to do more, be more, contribute more and behave in a certain way. Think of it as the shining beacon that guides family members through life.
Another Area to Work on: Stewardship/Preparation
One of the biggest requests I hear from clients is a need to help prepare the future generations for what is to come. So, why not be more purposeful around this need while your adult children are under your roof?
To thoroughly prepare children, a unique and custom-tailored approach to their broader education is often the way to go. This broader education might include the following:
Understanding their personal goals, hopes and visions (their motivators);
Establishing their role and responsibilities in the family, community and society at large;
Clarifying the impact they would like to make and the purpose of their wealth;
Learning to work collaboratively with others, including family members and external advisers;
Creating a financial decision-making process that is clear, well-articulated and consistent;
Mastering basic financial education (such as investments, taxes, estate planning and credit); and
Working with a trusted team of advisers.
Each of these needs to be age-appropriate. Working on such an approach can be hard for parents, who will have to add yet another task to their already busy schedules. Parents may be able to get help if they develop a team of advisers who have the longevity, skills, knowledge and interest to work with the next generation and shepherd that process.
Most of all, it means that parents may have to let their children fail from time to time in order to allow them to experience their own independence and sense of self. None of this work comes easy, but often in life, those things worth having the most are the hardest.
CARPE DIEM! 3 Steps to Put It All Together
Make the most of this additional time with your adult dependent and consider taking action in the following unique ways:
Bring in a facilitator to lead your family through a fun values identification exercise.
Use your family values to create a shared purpose.
Determine how to best prepare your child for the future, both financially and otherwise, so that they feel ready to face the world.
Take advantage of the time you have, instill your values and help prepare your children for their next move. Moving back home for a time can truly be a blessed thing.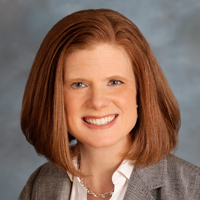 Head of Family Dynamics, Wells Fargo Private Bank
Katherine Dean is the Head of Family Dynamics for Wells Fargo Private Bank. Dean leads the ongoing evolution of the Family Dynamics program curriculum as well as the management of the Family Dynamics team that is distributed across the country. The Family Dynamics team helps families sustain their wealth across generations, by facilitating decision-making about the complex issues that arise as a result of substantial wealth.