Best College Values, 2016
We name the 300 best values among public and private schools, based on quality and affordability.
When it comes to finding the right college for your child and the best value for your family, figuring out which schools deserve a closer look can be half the battle. With so many variables to consider, it's crucial to start your search with a healthy array of options, including both public and private schools. And once you begin your search, you may be surprised to see how varied your choices are and how many great values you'll find.
To make the process easier, start with Kiplinger's annual list of the 300 best values in colleges and universities, all of which meet our standards for their blend of strong academics and affordability. As with last year's list, we present a combined ranking of colleges as well as separate rankings of the best values in private universities, private liberal arts colleges and public colleges. As always, the list of schools runs coast to coast, with stops just about everywhere in between. And this year, for the first time, we present future earnings data alongside each school in our rankings to give you a better idea of what attending a particular school may mean for your child's post-graduation earnings.
Our rankings are based on a mix of quality and cost measures (see How We Rank the Best College Values). The quality measures, including admission rates and test scores of incoming students, apply to all schools. On the financial side, we use in-state costs for the public school list but costs for out-of-state students on the combined list—because the best value for your family may be an out-of-state public college, particularly if the schools in your home state aren't a good fit for your student.
Subscribe to Kiplinger's Personal Finance
Be a smarter, better informed investor.
Save up to 74%
Sign up for Kiplinger's Free E-Newsletters
Profit and prosper with the best of expert advice on investing, taxes, retirement, personal finance and more - straight to your e-mail.
Profit and prosper with the best of expert advice - straight to your e-mail.
Reducing the Sticker Price
For 2015–16, the average sticker price for an in-state, four-year public institution, including tuition, fees, and room and board, rose 3.3%, to $19,548 a year, according to the College Board. The average published cost of attendance at private colleges and for out-of-state students at public colleges rose 3.5%, to $43,921 and $34,031 per year, respectively.
If you run your finger down the total-cost column of our rankings, you will notice that many of the schools in the upper echelons of our list post annual sticker prices well above the national averages. On the surface, naming schools costing in the neighborhood of $60,000 a year as best values seems to defy logic. But there's a simple explanation: For most families, sticker price does not equal net price. All of the schools in our rankings offer generous need-based financial aid—often reducing the average price to about half of the published sticker price. Many also offer non-need-based aid (sometimes called merit aid), further reducing costs for students with top marks and other accomplishments.
Private liberal arts colleges and private universities dominate the top spots on our combined list. In spite of their higher price tags, private schools typically pile up points in our rankings for their generous financial aid packages and better performance on quality measures, such as test scores of incoming freshmen and four-year graduation rates.
But not all of the colleges on our list are woven from the same ivy. For example, Grinnell College (number 18 on our combined list and number nine among liberal arts colleges) is a pint-size school in the heart of Iowa's prairie, but it attracts a diverse student body for its activist culture and strong academics. (The school's 85% four-year graduation rate rivals that of big names such as Brown and Harvard.) Only 8% of Grinnellians hail from Iowa, less than half are from the Midwest, and about 25% from the U.S. are students of color. Flags representing each of the 47 home countries of Grinnell's international students adorn the space above the school's café in Rosenfield Center, which is the hub of student activity—even on a blustery, rainy afternoon, as we discovered on a recent visit.
The Winners' Circle
This year, Washington and Lee University moves up three places to head our combined best values list. The small school, located in tiny Lexington, Va. (population 7,300), attracts exemplary students (about 50% of incoming freshmen score 700 or higher on the critical-reading and math portions of the SAT), and an eight-to-one student-faculty ratio generally translates into small classes. A modest 2% total cost increase over last year—combined with an average need-based aid award that brings the net price for students who qualify to less than $18,000 a year—helps propel the school to the top of our list. W&L also leads our list of liberal arts colleges for the second time, after consistently landing in our top 10 since 2007.
Among private universities, which are ranked separately from liberal arts colleges to account for their different missions, Princeton leads the pack for the fourth time. The Ivy League institution has a highly selective 7% admission rate, a slim six-to-one student-faculty ratio and the highest four-year graduation rate (90%) among our top 10 private universities. As with other schools on our lists, Princeton's annual sticker price ($58,660) doesn't appear affordable at first glance. But the school awards need-based aid to nearly 60% of students, including those from families who earn $250,000 a year or more. Princeton's average need-based aid award cuts the school's sticker price by more than 70%, to $15,563.
[page break]
The school also stands out for something it doesn't do: saddle students with a lot of debt. Princeton stopped including loans in financial aid packages in 2001, replacing them with scholarships and grants. In 2014, graduates who did borrow (fewer than 20%) made it to graduation day with an average of $6,600 in debt.
The University of North Carolina at Chapel Hill tops our list of public schools for the 15th straight time, and it's also number one for best out-of-state value. This year, it moved up a dozen places to break into the top 10 on our combined list. The Tar Heels score a spot as a perennial winner in our rankings thanks to strong academics and solid financial aid. This public research university of 18,350 undergraduates has a competitive 28% admission rate, high test scores among incoming freshmen (24% score 700 or higher on the critical-reading portion of the SAT, and 32% get 700 or more on the math portion) and an above-average, 81% four-year graduation rate. UNC's annual in-state sticker price ($20,935) is on par with the average cost of a four-year public college, but the average net price for in-state students after need-based aid is a bargain at $6,144. Chapel Hill and the University of Virginia (number three for in-state students and number two for out-of-state students) are the only two public colleges on our list to meet 100% of each student's demonstrated financial need.
Another way colleges keep costs down is to make sure students graduate in four years. After all, the faster your child graduates, the less money you'll spend on his or her education. The top-ranked schools on our list have strong four-year graduation rates, but Carleton College and Georgetown University (numbers 30 and 47 on our combined list, respectively) earn top honors in this category, with 91% of students collecting their diplomas within four years.
Our top-ranked public institutions do a fine job of getting students to graduation day on time, too. The University of Virginia leads the way, with 87% of students graduating within four years. And the College of William and Mary (number 10 for in-state students and number seven for out-of-state students) ushers 83% of students out the door in four years.
Changing Landscape
Amid national concerns over the amount of debt that college students are racking up, the rate of increase in the average amount students borrow has slowed in recent years, and the percentage of college students who borrow has remained relatively stable (60% at four-year public colleges and 64% at four-year private schools in 2013–14). On average, student borrowers at four-year private colleges in 2014 borrowed $30,200, according to the College Board. Student borrowers at four-year public colleges in 2014 borrowed an average of $25,500.
But most of the schools on our list manage to get more students to graduation day with far less debt. And like Princeton, many of the schools near the top of our list sweeten their fin­ancial aid deals by taking loans off the table altogether. A number of the colleges in our rankings eliminate loans for all students who receive need-based financial aid. Others, such as Haverford College (number 26 on our combined list), limit their no-loan programs by family income.
On top of that, cost increases have slowed, and some schools are even getting cheaper. In recent years, a growing group of mostly small and midsize private colleges and universities have frozen or cut tuition. And last June, Washington's state legislature agreed to tuition cuts ranging from 5% to 20% over the next two years for in-state students at the state's public colleges and universities, including at the University of Washington (number nine on our public school list for in-state students).
Several schools have already announced tuition cuts for the 2016–17 academic year, and you'll likely see more schools back away from their jaw-dropping sticker prices in hopes of attracting a larger pool of applicants. Combined with the ongoing conversations about affordability, access and transparent pricing, that is good news for parents, especially if your child has a few years before heading to campus.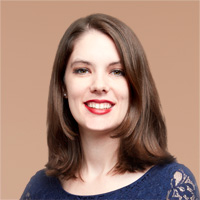 Associate Editor, Kiplinger's Personal Finance
Pitsker joined Kiplinger in the summer of 2012. Previously, she interned at the Post-Standard newspaper in Syracuse, N.Y., and with Chronogram magazine in Kingston, N.Y. She holds a BS in magazine journalism from Syracuse University's S.I. Newhouse School of Public Communications.