Whatever Happened to Bennigan's Restaurants?
A new owner is trying to revive the chain after the once-popular fern bar nearly disappeared.
Remember Bennigan's, the Irish-themed bar and grill best known for its happy hours? If you do, you're not alone. The once-popular Bennigan's used to pack 'em in after work. But after a rocky run, the classic restaurant chain nearly collapsed. Notice that we say "nearly." Today, Bennigan's is in the midst of a dramatic comeback. Take a nostalgic trip down memory lane with your taste buds to learn more about the restaurant's fate.
The back story: Bennigan's (as well as Steak and Ale) was created in Atlanta by legendary Dallas restaurateur Norman Brinker for the Pillsbury Corp. and later sold to other owners.
Known for its happy hours more than its food, the chain's sudden near-collapse in 2008 was epic: Its owner filed for Chapter 7 liquidation, shuttering the 150 corporate-owned restaurants overnight (more than 100 franchises survived), as well as all of the Steak and Ale restaurants. Two years earlier, it had closed all of its New York state and Connecticut locations.
Subscribe to Kiplinger's Personal Finance
Be a smarter, better informed investor.
Save up to 74%
Sign up for Kiplinger's Free E-Newsletters
Profit and prosper with the best of expert advice on investing, taxes, retirement, personal finance and more - straight to your e-mail.
Profit and prosper with the best of expert advice - straight to your e-mail.
Analysts said Bennigan's failed to distinguish itself from other fern bar players, including T.G.I. Fridays and Ruby Tuesday, and couldn't muster loyalty. Though it was an Irish-themed restaurant, its menu was similar to competitors: steak, tempura shrimp and Southwestern-style appetizers. (Need a refresher? Here's a Bennigan's commercial from 1993.)
"All these bar and grill concepts are very, very similar," Bob Goldin, executive vice president of Technomic, a restaurant industry consulting group, told The New York Times in 2008. "They have the same kind of menu, décor, appeal."
There are currently 15 Bennigan's restaurants in the U.S. and 18 in Mexico, South America and the Middle East. The current Bennigan's are owned by Dallas-based Legendary Restaurant Brands, which is reviving Bennigan's (it also owns the Steak and Ale chain, which it's also trying to salvage).
Learn the fates of 13 more classic restaurant chains including Chi-Chi's, Beefsteak Charlie's and Howard Johnson's.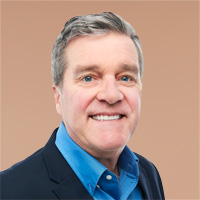 Bob was Senior Editor at Kiplinger.com for seven years and is now a contributor to the website. He has more than 40 years of experience in online, print and visual journalism. Bob has worked as an award-winning writer and editor in the Washington, D.C., market as well as at news organizations in New York, Michigan and California. Bob joined Kiplinger in 2016, bringing a wealth of expertise covering retail, entertainment, and money-saving trends and topics. He was one of the first journalists at a daily news organization to aggressively cover retail as a specialty and has been lauded in the retail industry for his expertise. Bob has also been an adjunct and associate professor of print, online and visual journalism at Syracuse University and Ithaca College. He has a master's degree from Syracuse University's S.I. Newhouse School of Public Communications and a bachelor's degree in communications and theater from Hope College.