Whatever Happened to Arthur Treacher's Restaurants?
The fish-and-chips chain had 826 locations at its peak. Today, just seven Arthur Treacher's remain in business.
Remember Arthur Treacher's Fish & Chips? If you do, you're not alone. The purveyor of the classic British combination of fried fish and fried potatoes once boasted hundreds of locations in the U.S. But as competition increased and consumers' tastes changed, the Arthur Treacher's chain shrank considerably. Take a nostalgic trip down memory lane with your taste buds to learn about the restaurant's fate.
Arthur Treacher, a real-life English character actor best known for portraying the butler Jeeves in Shirley Temple movies, was the spokesperson and nameplate for Arthur Treacher's Fish & Chips. Contrary to popular perception, he wasn't the owner of the chain that at its peak had 826 restaurants in the U.S.
Arthur Treacher's recipe – and menu – was simple: Focus on the British staple of fried fish with a side of fries ("chips" to the Brits), and serve it up in large quantities. The founders acquired the recipe from Malin's of London, which originated the idea of serving customers on-the-go with deep-fried fish and chips, soaking in malt vinegar, in the 1860s.
Subscribe to Kiplinger's Personal Finance
Be a smarter, better informed investor.
Save up to 74%
Sign up for Kiplinger's Free E-Newsletters
Profit and prosper with the best of expert advice on investing, taxes, retirement, personal finance and more - straight to your e-mail.
Profit and prosper with the best of expert advice - straight to your e-mail.
The downfall of Arthur Treacher's began in the 1970s, when fast-food chains, new and old, were duking it out. The cod Arthur Treacher's used in its recipes doubled in price as a result of the 1975-1976 Cod War between Iceland and Britain. By the end of that decade, Arthur Treacher's had filed for bankruptcy protection. (In an interesting twist of fast-food fate, Dave Thomas, the founder of Wendy's, actually helped get Arthur Treacher's up and running in Columbus, Ohio, in 1969, before launching his own hamburger juggernaut out of the same city.)
Today, only seven Arthur Treacher's Fish & Chips restaurants remain: Three in the metro New York City area and four in northeast Ohio, where the chain was created. You can also find Arthur Treacher's Fish & Chips products at other restaurant chains, including Nathan's Famous.
Learn the fates of 13 more classic restaurant chains including Bennigan's, Chi-Chi's and Beefsteak Charlie's.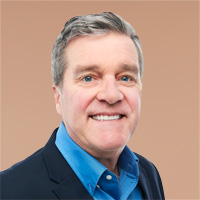 Bob was Senior Editor at Kiplinger.com for seven years and is now a contributor to the website. He has more than 40 years of experience in online, print and visual journalism. Bob has worked as an award-winning writer and editor in the Washington, D.C., market as well as at news organizations in New York, Michigan and California. Bob joined Kiplinger in 2016, bringing a wealth of expertise covering retail, entertainment, and money-saving trends and topics. He was one of the first journalists at a daily news organization to aggressively cover retail as a specialty and has been lauded in the retail industry for his expertise. Bob has also been an adjunct and associate professor of print, online and visual journalism at Syracuse University and Ithaca College. He has a master's degree from Syracuse University's S.I. Newhouse School of Public Communications and a bachelor's degree in communications and theater from Hope College.