Small-Business Success Story: How Shark Tank Helped Lollaland Grow
The television show provided an infusion of cash to expand this couple's family business.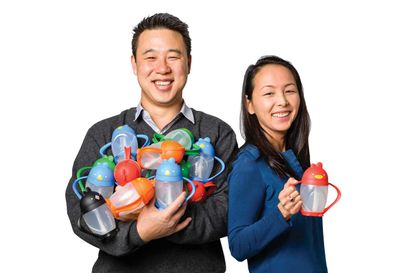 (Image credit: © dave lauridsen 2015)
Kiplinger's spoke with Hannah and Mark Lim (pictured at left), owners of Lollaland, a Monrovia, Calif.-based company that makes specialty products for children, about why they decided to start their own business. Read on for an excerpt from our interview:
See Our Slide Show: 6 Surprisingly Simple Ideas That Made Millions
Hanna, where did you get your idea? I had been a high school chemistry teacher, but I was staying home with our first daughter, Story, now age 7. She found it difficult to drink from a sippy cup with a spill-proof valve, but if I held a cup with a straw to her mouth, she could drink just fine. I wanted a cup with a straw that would allow her to capture all the liquid from the bottom. Plus, I wanted it to be made in the U.S. from kid-safe plastic. My husband, Mark, who was studying for his MBA, encouraged me to write a business plan using one of his textbooks as a guide. If the plan was viable, he would join me in executing it after he graduated. I wrote a 35-page plan.
Why "Lollaland"? Our daughter asked for her "lolla" cup—her water cup—and we decided to broaden the idea as our company name.
Subscribe to Kiplinger's Personal Finance
Be a smarter, better informed investor.
Save up to 74%
Sign up for Kiplinger's Free E-Newsletters
Profit and prosper with the best of expert advice on investing, taxes, retirement, personal finance and more - straight to your e-mail.
Profit and prosper with the best of expert advice - straight to your e-mail.
Did you design the cup? No. I Googled "industrial design + LA area" and interviewed at least 10 firms. I had only $10,000 to spend on design, but the designer was intrigued by our small project and agreed to take it on. I found our manufacturer the same way. I think my business plan persuaded both companies that I was serious. We spent $5,000 to $6,000 to hire a patent attorney, who helped us obtain our design patent and trademarks. We spent another $1,000 to create a prototype of the cup. On our first manufacturing run, we ordered the minimum of 3,000 units, which cost about $4.50 per cup. If we had gone to China, they would have cost about $1 apiece.
How did you sell the cup? In October 2010, we got our first orders at a baby-product trade show. We live in the Los Angeles area, which has lots of high-end baby boutiques and gift shops, so I also went door-to-door with a box of samples in my car and opened 50 accounts. Now we have 800 accounts across the U.S. (The cup also sells for $16 at www.lollaland.com.)
Where did you get the money? Our parents, immigrants from Korea, always told us to save. Plus, neither of us had any student-loan debt. So we pulled $100,000 from our savings and took a small-business loan for $60,000 from a local lender, using our townhouse for collateral. We moved in with my in-laws and rented out our house.
You presented your idea on the TV show Shark Tank? We were desperate for more money to pay for another production run, and my husband suggested that we audition. We asked for $100,000 in exchange for a 15% stake. We were on TV for maybe 10 minutes [the episode aired in April 2012], but we negotiated with the investors for 90 minutes. Mark Cuban and Robert Herjavec gave us the $100,000, but each took 20%. That was painful, but Mark Cuban has been especially responsive and has mentored us with tough love.
Are you making a living? We had about $1 million in gross sales in 2014 and hope to double that in 2015. Neither of us took a salary for the first two years, but now we take very modest ones.
What's next? Now we're also selling a three-piece mealtime set [$20] that was inspired by our second child, Sofia, 6, and we're developing a glass baby bottle with a great anti-colic nipple, inspired by our third, Zoe, 2.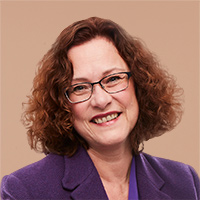 Contributing Writer, Kiplinger's Personal Finance
Esswein joined Kiplinger in May 1984 as director of special publications and managing editor of Kiplinger Books. In 2004, she began covering real estate for Kiplinger's Personal Finance, writing about the housing market, buying and selling a home, getting a mortgage, and home improvement. Prior to joining Kiplinger, Esswein wrote and edited for Empire Sports, a monthly magazine covering sports and recreation in upstate New York. She holds a BA degree from Gustavus Adolphus College, in St. Peter, Minn., and an MA in magazine journalism from the S.I. Newhouse School at Syracuse University.