4 Back-From-the-Dead Tax Breaks for Your 2019 Return
There's a handful of tax breaks you may have heard about that keep coming back from the dead like zombies.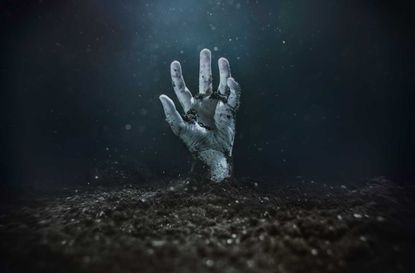 (Image credit: Getty Images)
There's a handful of tax breaks you may have heard about that keep coming back from the dead like zombies. In the tax world, they're collectively referred to as "tax extenders"—every time they expire, Congress jumps in and extends them for another couple of years.
One of the appropriation bills President Trump signed in December 2019 did just that. It revived a number of tax breaks that had expired at the end of 2017. This time, most of them were brought back to life for 2018 to 2020 tax returns only. Four of them, in particular, could save you money on your 2019 tax return, which is due in April. If you can claim them for 2018 as well, go ahead and file an amended return to get a refund.
1/4
College Tuition and Fees Deduction
If you make too much to claim the American Opportunity or Lifetime Learning credit (which can be more valuable if you qualify), this write-off can save you money. On your 2019 return, you can deduct up to $4,000 of what you paid in qualifying tuition and fees for yourself, your spouse or your dependents. The $4,000 cap applies if your adjusted gross income is under $65,000 on a single return or under $130,000 if you're married and file a joint return. For singles, the maximum write-off drops to $2,000 if your income is more than $65,000, and it disappears when income passes $80,000. For married couples, the max is $2,000 when income passes $130,000, and it's wiped out completely if your AGI exceeds $160,000. If you qualify for this break, you can claim it whether or not you itemize deductions.
2/4
Private Mortgage Insurance Premiums
For a decade, homeowners who had to pay private mortgage insurance on loans originated in 2007 or later were allowed to deduct the cost if they itemized deductions on Schedule A of their tax returns. (PMI is usually charged if you put less than 20% down when you buy a home.) But, that write-off expired at the end of 2017...until it was brought back to life retroactively in December 2019.
So if you paid PMI in 2019, go ahead and deduct the cost. However, this deduction phases out if your adjusted gross income exceeds $100,000 and disappears if your AGI exceeds $109,000 ($50,000 and $54,500 if you're married filing a separate return).
3/4
Forgiveness of Debt on a Foreclosure or Short Sale
In response to the housing crisis over a decade ago, Congress cut distressed homeowners a break by changing the rules for forgiveness of debt. Generally, when a debt is forgiven, the law treats the amount as income to the debtor. But, when it comes to mortgage debt forgiven as part of a foreclosure or short sale, up to $2 million of discharged debt on a principal residence is tax free.
That break expired at the end of 2017, but one of the 2019 appropriations bills brought it back from the dead...for 2018 to 2020 tax returns. Qualifying debt is money borrowed on a mortgage secured by your principal residence used to buy, build or substantially improve that residence.
4/4
Energy-Efficient Home Improvements
If you made energy-saving improvements to your home in 2019, you might be able to save some coin by claiming a tax credit that had expired after 2017 but was brought back to life for the 2018 to 2020 tax years. Qualifying upgrades include new energy-efficient windows and skylights, exterior doors, roofs, insulation, heating and air conditioning systems and water heaters.
The credit is equal to (1) 10% of the cost of qualifying windows, doors, skylights, roofs and insulation; plus (2) material and labor costs for other qualified upgrades. There are, however, a number of restrictions that can cut into your tax savings. For instance, there's an overall credit limit of $500—and it's a lifetime cap on the total tax credits for eligible home improvements you've made since 2006. There's a similar $200 lifetime limit for new windows. There are also annual credit caps for circulating fans ($50); natural gas, propane or oil furnaces or hot water boilers ($150); and any other qualifying energy-efficient upgrades ($300).
Chief Content Officer, Kiplinger Washington Editors
McCormally retired in 2018 after more than 40 years at Kiplinger. He joined Kiplinger in 1977 as a reporter specializing in taxes, retirement, credit and other personal finance issues. He is the author and editor of many books, helped develop and improve popular tax-preparation software programs, and has written and appeared in several educational videos. In 2005, he was named Editorial Director of The Kiplinger Washington Editors, responsible for overseeing all of our publications and Web site. At the time, Editor in Chief Knight Kiplinger called McCormally "the watchdog of editorial quality, integrity and fairness in all that we do." In 2015, Kevin was named Chief Content Officer and Senior Vice President.