Best Phone Plans for Every Type of User, 2017
The wireless wars continue as mobile carriers continue to revamp their plans and run promotions in a bid for your business.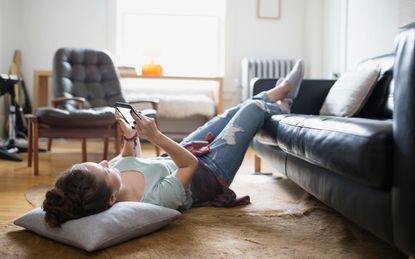 (Image credit: Getty Images)
The wireless wars continue as mobile carriers continue to revamp their plans and run promotions in a bid for your business. And the most recent changes are a big win for data gobblers. All four big carriers – AT&T, Sprint, T-Mobile and Verizon – now offer unlimited data plans, giving users who burn through a boatload of data each month more options. Meanwhile, if you don't use a lot of data, you'll find yourself with fewer choices, as some carriers scrapped plans without unlimited data, says Logan Abbot, president of Wirefly.com, a website that compares phone plans.
To help you find the best option for you, we've selected plans based on how you use your phone and what's important to you. But before you switch carriers, ask neighbors, coworkers and friends or family in the area who use the carrier you're considering about how the coverage stacks up. Or, look at the coverage map from RootMetrics to see how each major carrier performs in your area.
1/6
Families
With the Sprint Unlimited Freedom Plan, you'll pay $90 a month through October 2018 (you must make automatic payments to qualify for that price) for unlimited calling, text­ing and data on up to five lines. After that, you'll pay $60 a month for the first line, plus $40 a month for the second line and $30 a month for each additional line.
2/6
Average Users
For moderate data users—maybe you check in on e-mail and social media but only occasionally stream music or a video—consider the TextNow Wireless Grande Plan. It includes unlimited talk and text and 3GB of data for $28 a month. The no-contract plan includes unlimited talk and text within the U.S. and Canada.
3/6
Data Gobblers
All four of the major carriers—AT&T, Sprint, T-Mobile and Verizon—now offer plans with unlimited data. For $50 a month for one line and $90 a month for up to five lines (through October 2018), it's tough to beat the Sprint Unlimited Freedom plan. But if you live in an area where Sprint doesn't work well, we like the Cricket Wireless Unlimited Talk and Text plan with high-speed data for $55 a month (you must make automatic payments to receive that price). Cricket operates on the AT&T network and will reduce your data speed if you surpass 22GB a month.
4/6
Bargain Hunters
Tello lets you choose the number of minutes, texting and data. Plans start at $5 a month for a bare-bones option, and you can make changes at any time. A moderate user, for example, might pick 200 minutes, unlimited texting and 1 gigabyte of data, for $19 a month.
5/6
International Travelers
Globe-trotters will have an easy time phoning home with the T-Mobile ONE Plus plan ($80 a month with autopay). You'll get unlimited talk, text and data at home, plus phone calls for 20 cents a minute and unlimited data at up to 4G speeds (on the first 10GB used each month) in more than 140 countries.
6/6
Deal on the New iPhone
All the major carriers have similar pricing for the new iPhone 8 ($699), iPhone 8 Plus ($799) and iPhone X ($999), but you can score a discount if you're making a trade-in. T-Mobile and Verizon both recently offered $300 off for some customers, but if you're trading in a recent smartphone, Sprint's Flex monthly finance program offers the best value. New and existing customers who join the lease program and trade in an iPhone 7, Samsung Galaxy S8 or certain other recent smartphones can upgrade to a 64GB iPhone 8 for no charge. After 18 months, you'll have the option of buying the phone for the remaining balance or upgrading to a new device.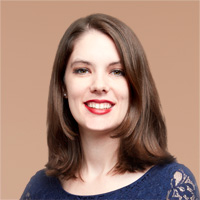 Associate Editor, Kiplinger's Personal Finance
Pitsker joined Kiplinger in the summer of 2012. Previously, she interned at the Post-Standard newspaper in Syracuse, N.Y., and with Chronogram magazine in Kingston, N.Y. She holds a BS in magazine journalism from Syracuse University's S.I. Newhouse School of Public Communications.