5 Ways Shopping Malls Are Changing
Visitors to the mall this holiday season will do a lot more than shop.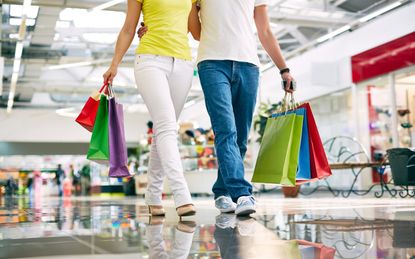 (Image credit: Thinkstock)
Visitors to the mall this holiday season will do a lot more than shop. Mini golf, anyone? Or maybe you'll hit the gym, followed by dinner at a high-end restaurant. You could even head to a doctor's appointment.
To draw in more customers and compete with online shopping options, mall operators and retailers are branching out from their usual offerings. With 15% of malls projected to close in the next decade, mall owners are packing as much as they can under one roof, as well as adding more natural lighting and comfortable seating, to encourage you to visit more often, stay longer and spend more money.
You'll also see some changes in the department stores that were once mall mainstays. Here are five to watch for.
1/5
Creating Stores-Within-Stores
To boost sluggish sales, they are beefing up services and pairing up with other retailers to create stores-within-stores. For example, JCPenney hosts 500 Sephora boutiques; Macy's is home to cosmetic company Blue­mercury and has welcomed tech giant Apple to set up shop within some locations.
SEE ALSO: 8 Things Kohl's Shoppers Need to Know
Old-style beauty salons are moving beyond haircuts to include hair-styling bars and spa services. Other changes have a retro feel, such as JCPenney's expanded appliance showroom and more in-store coffee shops and cafés.
2/5
Offering High-Tech Customer Service
At some department stores, customer service is getting a high-tech upgrade. Macy's recently started testing a smartphone app at 10 locations to guide shoppers to a specific department or answer other questions you would otherwise ask an employee.
"Customers expect instant access to information," says Tom McGee, president of the International Council of Shopping Centers. Expect to see retailers launch more-targeted marketing programs to supply customers who opt in with personalized information about sales and products as they walk by or through a store, says McGee. Retailers hope the makeovers can forestall a troubling trend: Macy's recently announced that it would close 100 locations; other struggling chains may do the same early in 2017.
3/5
Ramping Up Retail Options
To fill the void left by shuttered stores, mall operators are bringing in new retailers, entertainment options and unexpected services. Strip-mall staples such as Target, T.J. Maxx and grocery stores are moving into indoor malls, for example.
Don't be surprised to spot your favorite online retailers amid the usual brick-and-mortar stores, either in the mall or on the street. Amazon, men's retailer Bonobos, fashion rental company Rent the Runway and eyeglass store Warby Parker are among the internet denizens that have set up physical locations.
Some are experimenting temporarily, billing themselves as trendy "pop-ups," while others are invading the brick-and-mortar world for the long haul.
4/5
Offering Outside-the-Box Entertainment Attractions
Entertainment is becoming a main attraction at many shopping centers—and in-mall fun isn't limited to movies, arcades or kiddie rides anymore. For example, the Destiny USA shopping mall, in Syracuse, N.Y., includes a mirror maze, a comedy club, glow-in-the-dark mini golf and a go-kart raceway. Other malls offer laser tag, skate parks, rock-climbing walls and amusement-park rides.
5/5
Providing More Services for Consumers
Finally, you may find yourself at the mall more often for errands that have little to do with shopping—or nothing at all. Medical offices offer everything from routine health care and dental cleanings to urgent care and outpatient procedures. And that's alongside the post offices, public library branches and department of motor vehicle locations taking up residence in malls in many states—no shopping bag necessary.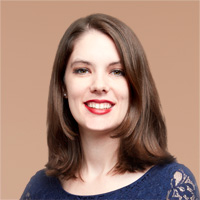 Associate Editor, Kiplinger's Personal Finance
Pitsker joined Kiplinger in the summer of 2012. Previously, she interned at the Post-Standard newspaper in Syracuse, N.Y., and with Chronogram magazine in Kingston, N.Y. She holds a BS in magazine journalism from Syracuse University's S.I. Newhouse School of Public Communications.