10 Great College Towns to Retire to
Remember when you went off to college for the first time?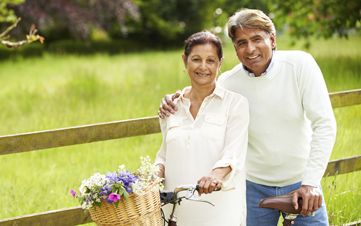 (Image credit: Thinkstock)
Remember when you went off to college for the first time? You were eager for challenges and psyched to try something new. Retire to a college town, and you can re-create that horizon-broadening experience and sense of adventure.
In these ten towns, a university generates intellectual and cultural sizzle for local residents and opens the door for retirees to take free or low-cost classes. College sports unite the entire community (and sometimes impel retired alums to move back). On-campus attractions, such as concerts, lecture series and games, are open to all comers, not just undergraduates.
College life isn't the only reason these towns are great places to retire. Most are in states that are tax-friendly to retirees. Most have home prices close to the national median (some far below), active restaurant scenes, and access to good health care. As for size, they range from tiny Oxford, Miss. (population 20,865) to Lexington, Ky., a midsized city (308,428). A few are below the national average for the cost of living index (100). Take a look.
Disclaimer
Home price data was provided by the National Association of Realtors and local realtor associations. Cost-of-living data was provided by the Center for Regional Economic Competitiveness.
1/10
Oxford, Miss.
College: University of Mississippi
Population: 20,865
Median home price: $210,000 (natl. median: $213,400)
Cost of living index: Not available (natl. avg.: 100)
Here's Oxford in three words: football, Faulkner and food.
Football: Conversations sooner or later turn to the Ole Miss Rebels and the elaborate tailgating ritual at each home game. Faulkner: William Faulkner wrote his most famous novels and stories while living here, and his influence—and the presence of other writers, including John Grisham, as well as Square Books, the famous independent bookstore—has inspired an active arts scene. Food: The Square—the heart of Oxford, anchored by the old Lafayette County courthouse—hums with activity when diners visit its dozen or so restaurants.
Mississippi is tax-friendly toward retirees: Property taxes are low (as are insurance and utilities), and retirement income is exempt from state taxes. More than 100 health care specialists are associated with the 217-bed Baptist Memorial Hospital–North Mississippi.
The university is a hub of culture as well as spectator sports. One university course per semester is free to retirees. The town is actively recruiting tech companies and other businesses, but retirees who want to work part-time have to compete for scarce jobs. Some retirees share their experience through the incubator business network or do other volunteer work. Others apply for the program at Ole Miss that allows retirees to fill in for absent professors.
Oxford sits among rolling hills, unlike the flat terrain of the Delta or Gulf area. Summers are hot, but Oxford has four seasons and no coast-bashing hurricanes.
-- Mark Solheim
2/10
Ann Arbor, Mich.
College: University of Michigan
Population: 117,025
Median home price: $226,500
Cost of living index: 102.4
What makes this college town so attractive that retirees will endure Michigan's fierce winter to live there?
Intellectual engagement is one big draw. The Osher Lifelong Learning Institute—one of a number of university-based noncredit educational programs for adults 50 and older—offers lectures, classes and study groups on philosophy, religion, history and the arts. The institute is located in the University of Michigan's Turner Senior Resource Center, which offers a variety of wellness and fitness programs.
Ann Arbor's health care facilities attract people from across the U.S. and around the world. The University of Michigan Health System is one of the largest hospitals in Michigan and offers a broad range of specialties, including geriatrics.
All those assets help make Ann Arbor one of the more expensive communities in Michigan. Retirees can find more affordable options if they're willing to live at least five miles outside the popular downtown area, says Frank Moore, a certified financial planner who has lived in Ann Arbor for 35 years and plans to retire there. Michigan has a mixed tax picture: Social Security benefits aren't taxed, but residents born after 1945 may have to pay state taxes on some of their pension income.
3/10
Asheville, N.C.
College: University of North Carolina–Asheville
Population: 87,236
Median home price: $215,000
Cost of living: 105.7
UNC-Asheville is a small campus of about 3,700 students, but it has an outsize influence on retirees. The Osher Lifelong Learning Institute offers more than 300 courses a year, usually in six- to eight-week terms. One of the institute's most popular programs, says director Catherine Frank, is its Creative Retirement Exploration Weekend, designed for working people who are considering relocating when they retire. Many of those who attend the weekend end up moving to Asheville, Frank says.
It's not hard to see why. In addition to the extensive educational offerings through the Osher Institute, Asheville has a world-class symphony, a vibrant local arts scene, and lots of breweries and restaurants. There are quirky pleasures, too. Every Friday during the warm-weather months, locals bring their drums to Pritchard Park to participate in a drum circle, an Asheville tradition since 2001. The event attracts a surprisingly large number of seniors, Frank says.
In North Carolina, Social Security benefits are exempt from state taxes, but some other types of retirement income are taxable. Homeowners age 65 and older may qualify for a homestead exemption of $25,000 or 50% of the home's appraised value, whichever is greater.
4/10
Athens, Ga.
College: University of Georgia
Population: 119,980
Median home price: $137,000
Cost of living: Not available
Athens is the center of a lively and diverse music scene. Locals hoping to catch the next R.E.M.—which, along with the B-52s and Widespread Panic, got its start in Athens—can check out up-and-coming bands at the 40 Watt Club or the Georgia Theatre.
Retirees keep their minds sharp at the Osher Lifelong Learning Institute program at UGA, which offers classes and lectures on everything from tai chi to Civil War history. Residents have access to health care through the Athens Regional Medical Center or St. Mary's Health Care System. Atlanta, 70 miles away, offers a more extensive hospital network (along with an international airport).
Athens offers a variety of housing, from older homes in historic neighborhoods to new condos downtown. Georgia is one of the most tax-friendly states for retirees: Social Security benefits, along with up to $35,000 in most other types of retirement income, are exempt from state taxes.
5/10
Boise, Idaho
College: Boise State University
Population: 214,237
Median home price: $209,450
Cost of living: 95.3
Boise has four distinct seasons, but its location on a high desert plain keeps winters mild and humidity low. Boise's 25-mile bicycle and pedestrian pathway and proximity to scenic hiking trails make this city a magnet for active adults, including retirees. But the intellectual challenges keep residents on their toes as well. At Boise State, the Velma V. Morrison Center for the Performing Arts features symphony concerts, dance and Broadway musicals. The Osher Lifelong Learning Institute offers college-level classes on everything from Photoshop to philosophy.
Reflecting a large Basque population, whose ancestors (from the region encompassing north-central Spain and southwestern France) came to Idaho as sheep herders, Boise has a number of restaurants that serve traditional Basque food. It's also the home of the only Basque museum in the U.S.
Boise State's football and basketball teams attract the kind of community support that larger cities reserve for professional sports. The city is also home to the Boise Hawks, a farm team for the Chicago Cubs.
Idaho is one of the most tax-friendly states for retirees: Social Security benefits aren't taxed, and residents age 65 and older are eligible for a deduction of up to $45,234 for other retirement benefits. The city is served by two major medical centers and several smaller hospitals.
6/10
Charlottesville, Va.
College: University of Virginia
Population: 44,349
Median home price: $244,250
Cost of living: 102.4
Residents 60 and older can take noncredit classes tuition-free at UVa and other area schools, including Piedmont Community College.
For cultural stimulation, music lovers can catch free Fridays After Five concerts at the Downtown Mall from April to September. Oenophiles won't have to venture far to sniff, swirl and sip worthy vintages. Try Trump Winery (yes, that Trump) or Barboursville Vineyards, which is located 18 miles northeast of Charlottesville.
Charlottesville is situated in the foothills of the Blue Ridge Mountains, so options for hiking, biking and paddling abound.
Housing in Charlottesville can be pricey. Retirees with a budget under $500,000 might like Lake Monticello, 25 minutes southeast of town. Homes in upscale country-club communities such as Glenmore can easily top $1 million. Homeowners 65 and older can apply for relief from real estate taxes.
Overall, Virginia's tax-friendliness toward retirees is mixed. Virginia doesn't tax Social Security benefits. Other retirement income is taxable, but seniors 65 and older can deduct up to $12,000, subject to certain income limits. The state doesn't levy an estate tax.
-- Mike DeSenne
7/10
Fort Collins, Colo.
College: Colorado State University
Population: 152,061
Median home price: $280,000
Cost of living: Not available
With more than 30,000 Colorado State students, Fort Collins is a city teeming with young adults. But the characteristics that make it attractive to twentysomethings are luring retirees, too. The city is blessed with more than 300 days of sunshine a year, offering plenty of opportunities for residents to enjoy its more than 600 acres of parks and 20 miles of walking and biking trails. For more adventurous outings, residents can hike in the nearby Rocky Mountain National Park.
Retirees who enjoy urban pursuits head to Fort Collins's lively downtown, home to coffee shops, outdoor cafés, brew pubs and live-performance venues. On the third Friday of every month, the city hosts a Foodie Walk in its historic pedestrian center so residents can sample local culinary specialties.
The median home price of $280,000 is above the national median ($201,700) but lower than the price of homes in other parts of Colorado (in nearby Boulder, the median home price is $418,700). Colorado is one of the most tax-friendly state for retirees: Residents 55 and older get a generous retirement-income exclusion from state taxes and may qualify for a homestead exemption of up to 50% of property value.
Poudre Valley Hospital, a 270-bed community regional medical center, is located in Fort Collins. Denver, which offers a broader range of medical options, is about an hour's drive away.
8/10
Gainesville, Fla.
College: University of Florida
Population: 127,488
Median home price: $169,287
Cost of living: 99.1
Gainesville is smack in the middle of the state, which means it's 75 miles from the ocean. But during hurricane season, that's not such a bad place to be. And the home of the University of Florida offers many benefits for retirees looking to escape the cold and the high cost of living up north.
In addition to Florida Gators football and basketball, the city offers 13 museums and galleries and a thriving downtown. Residents age 60 and older can enroll in courses at the University of Florida at no cost on a space-available basis. In addition, the Institute for Learning in Retirement at Oak Hammock, a retirement community affiliated with the University of Florida, offers an extensive roster of courses, many of them taught by university professors. (Seniors don't have to live in the community to participate.)
Florida is one of the most tax-friendly states in the country for retirees. There is no state income tax, and permanent residents are eligible for a homestead exemption of up to $50,000. Seniors may qualify for an additional exemption.
Gainesville was founded as a health care resort. Now, medical care is available through the university's Shands Hospital and the North Florida Regional Medical Center.
9/10
Lexington, Ky.
College: University of Kentucky
Population: 308,428
Median home price: $145,000
Cost of living: 89.6
There's more to the Bluegrass State than bourbon, basketball and beautiful horses, although all three play a major role in the Lexington region.
The city is home to the University of Kentucky, which offers two free programs for older adults: the Donovan Fellowship and the Osher Lifelong Learning Institute.
The horse industry plays a major role in bringing people from around the world to Lexington, giving the city an international flavor. Surrounded by horse farms on rolling countryside, the city has more than 100 parks, six public golf courses and a 734-acre nature preserve with more than ten miles of hiking trails. With two ballet companies, an orchestra, a minor-league baseball team, a performing arts center, weekly big band and jazz concerts in the summer, and gallery hops throughout the year, there's no shortage of things to do.
Health care is easily accessible: The area has 13 hospitals and 249 physicians' offices. Although Lexington offers many of the amenities of a large city, the cost of living is below the national average, as is the median home price. Kentucky is one of the most tax-friendly states for retirees: It exempts Social Security benefits from income taxes and offers homeowners 65 and older a tax exemption for part of the value of their property.
-- Cameron Huddleston
10/10
State College, Pa.
College: Pennsylvania State University
Population: 41,757
Median home price: $270,250
Cost of living: Not available
This town may not be close to any major cities or the beach, but it's popular with retirees who like the lively downtown, the cultural activities and, of course, Penn State football.
But rural doesn't mean dull here. The Center for the Performing Arts at Penn State features chamber music concerts, ballet and Broadway shows. The Palmer Museum of Art, part of the College of Arts and Architecture at Penn State, is home to 11 art galleries and an outdoor sculpture garden; admission is free. Residents age 60 and older can take undergraduate courses at Penn State free on a space-available basis.
At $270,250, the median home price is above the median for the U.S. and Pennsylvania. There are several retirement communities in the area, including The Village at Penn State, which provides free transportation to football games and other university events.
Pennsylvania is one of the most tax-friendly states for retirees. Social Security benefits, public and private pensions, and distributions from retirement accounts are tax-free. Health care is available through the well-regarded Mount Nittany Medical Center. The Penn State University Milton S. Hershey Medical Center is located about an hour and 45 minutes away, in Hershey, Pa.

Senior Editor, Kiplinger's Personal Finance
Block joined Kiplinger in June 2012 from USA Today, where she was a reporter and personal finance columnist for more than 15 years. Prior to that, she worked for the Akron Beacon-Journal and Dow Jones Newswires. In 1993, she was a Knight-Bagehot fellow in economics and business journalism at the Columbia University Graduate School of Journalism. She has a BA in communications from Bethany College in Bethany, W.Va.