10 Markets Where Housing Prices Have Fallen the Most
Let's call it cause for optimism.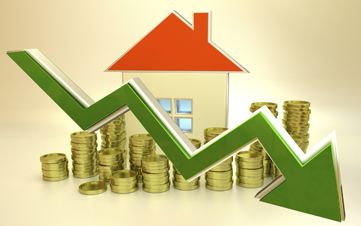 (Image credit: Thinkstock)
Let's call it cause for optimism. After one of the worst housing collapses in history seven years ago, price declines have pretty much halted across every major metropolitan area in the U.S. Alas, these 10 U.S. Census metro areas with population of more than 250,000 still had small drops (-0.71% to -4%) in existing single-family home prices for the year ending June 30. Please take a look. Prices come from CoreLogic, a data and analytics company.
In many of these cities, the housing markets never really boomed nor busted. Most of them have ample supply of homes and relatively cheap prices, which should favor buyers. But many also have low wage bases, or declining or aging populations. Others rely on an employment sector that hasn't fully recovered from the recession. A couple of them are still burdened by a large share of distressed sales.
BENCHMARK STATISTICS NATIONALLY (ALL ARE MEDIANS): One-year change in home prices: 7.5%. Median home price: $185,038. Change in price since 2006 peak: -12.9%. Months' supply of homes: 5.5 months. Unemployment rate: 6.1% (seasonally adjusted), 6.3% (non-adjusted). City-specific unemployment rates that follow are non-adjusted. Rate of job growth: 1.8%. Distressed sales: 15.5%.
All home-price data is for existing single-family homes only (including distressed sales) and comes from CoreLogic. Distressed sales statistics are from CoreLogic. Sales, supply and other market data come from national and regional associations of Realtors.
Associate Editor, Kiplinger's Personal Finance
Miriam lived in Toronto, Canada, before joining Kiplinger's Personal Finance in November 2012. Prior to that, she freelanced as a fact-checker for several Canadian publications, including Reader's Digest Canada, Style at Home and Air Canada's enRoute. She received a BA from the University of Toronto with a major in English literature and completed a certificate in Magazine and Web Publishing at Ryerson University.