7 Hot Technologies to Buy in 2018 (And How to Do So Safely)
Successful investing in the tech sector is about looking around corners.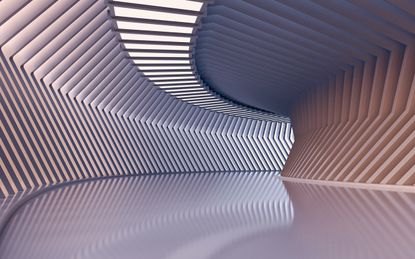 (Image credit: Getty Images)
Successful investing in the tech sector is about looking around corners. You don't win by betting on what has happened, or what is happening, but what will happen.
The PC era of the 1970s quickly succumbed to the local networking era of the 1980s, which was replaced by the Internet boom of the 1990s, the development of clouds in the 2000s and the mobility boom of the present decade.
Investors want to know who will win in each new wave of technology. History shows they should invest in companies that are both focused and large enough to reach the market at scale. Scale gave International Business Machines (IBM (opens in new tab)) an advantage in the PC era, but Microsoft (MSFT (opens in new tab)) added focus to scale, and you could argue it "beat" IBM in the 1990s. Focus gave Google – now Alphabet (GOOGL (opens in new tab)) – a key advantage over rivals, and focus with scale gave Apple (AAPL (opens in new tab)) the bulk of mobile profits during this decade.
The good news is that, in the tech sector, opportunities come faster as time goes by. Where once there was one fundamental technology change on the horizon, or two, now there are several. Each will change the world in important ways, creating new value while eliminating old jobs. The key is to be ready to invest in scaled, focused players as these technologies emerge, getting out of yesterday and embracing tomorrow.
The following seven technologies may be key to the 2020s, to the careers of your children and to any investment legacy you may leave behind.
1/7
Blockchain
Blockchain was first described in a paper published anonymously, under the name Satoshi Nakamoto, in 2008. It described an "Internet of money," consisting of a shared database, organized as a general ledger, in which each block of data would be encrypted. Thus buyers, sellers, and trades would all be kept secret from one another. Trust, the key to any trading system, would be automated. The software would be open source, available for anyone to download, to use, and to extend.
As a demonstration Nakamoto demonstrated this concept in 2009 by creating a "currency" called Bitcoin, an encryption puzzle with 21 million possible answers, along with a blockchain to support the discovery or "mining" of these "coins." Since blockchain technology is open source, other systems similar to Bitcoin, called alt-coins, developed quickly.
Joe Duran, CEO and founder of United Capital – a Newport Beach, California, financial life management firm – warns against jumping on mere hype. "Companies that loudly signal their support for blockchain technology entice a lot of people who are usually hesitant to take on big investment risks." Getting conservative investors to plunge without understanding risks is "how bubbles happen," he said.
Just like you wanted to buy the Internet, not Pets.com, you want to focus on the blockchain technology itself, not demonstrations such as Bitcoin.
The big, safe money may be in software companies that create these blockchain applications. Conservative blockchain investors might look at Microsoft, which is combining blockchain with its own Azure cloud technology, allowing companies and groups to build, test and deploy their own blockchains quickly.
2/7
Internet of Things
I first wrote about adding intelligence to common objects in 2003. Single-chip computers, connected to sensors, using wireless networks like Wi-Fi and Bluetooth, could tell you when the grass needed watering, when the yogurt needed replacing, and when you needed a cardiologist.
Progress was fitful for many years, but now Alphabet is becoming a true Internet of Things company, and in fact was among the biggest presences at this year's Consumer Electronics Show in Las Vegas, with its IoT product line.
It produces speakers that respond to your command, cameras that recognize your face, thermostats and home security systems that work together, connecting through your phone to the world over the Google cloud.
The Google Android mobile operating system has been adapted into Android Wear, resulting in a host of products with intelligent sensors that can monitor your exercise and even detect an abnormal heart rate. I called health applications "killer apps" when I first wrote about them, having just lost a beloved professor to a sudden heart attack suffered while he was bicycling.
Adam Cecchetti, CEO of Déjà vu Security in Seattle, says the network is the key to the Internet of Things. "No device is an island," he says. The Internet of Things has also been slowed by Moore's Law itself, he says, which can drop the cost of a product to near-zero before its maker can get a profit from its development.
Security concerns have also slowed the space. "You have to protect the device, the data it's collecting and where it's being transported," he says. User interfaces have also been a problem. "It's only the adoption of smart phones with personal assistants" like the Google Assistant voice interface that have allowed the adoption rate to take off, he says.
3/7
Autonomous Cars
The biggest, and most important thing, in many people's lives is their car. Google first demonstrated a self-driving car in 2010. Parent Alphabet now supports this work through a business unit called Waymo. Chris Nicholson, CEO of Skymind, a San Francisco interface developer, says Waymo-powered cars drove "an order of magnitude" more miles on California roads in 2017 than any competitor.
But where is the money going to be made from this? Would you believe General Motors (GM (opens in new tab))?
General Motors' self-driving car unit is Cruise Automation, acquired for $1 billion in 2016. It will start self-driving tests this year in New York, which created strict rules for such cars last year. Kyle Nakatsuji, CEO of Clearcover, a Chicago-based auto insurance start-up, calls this a smart political move that will "speed these innovations" along in 2018.
GM owns 9% of Lyft, the ride-sharing company, but also has invested in arch-rival Uber and seems focused on making sure that, however the technology shakes out, it is in the driver's seat. The company is hedging its bets, spreading its wealth around, to make sure it gets to the market first.
General Motors is far from alone. Toyota (TM (opens in new tab)) showed off self-driving cars at this year's Consumer Electronics Show. Volkswagen (VLKAY (opens in new tab)) and Hyundai (HYMLF (opens in new tab)) are both working with Aurora Innovations, which was launched by a former Google engineer. Ford (F (opens in new tab)) teamed up with Lyft, as well as Domino's (DPZ (opens in new tab)) and Postmates, to announce its self-driving car platform earlier this year.
In short, self-driving cars have moved beyond the peak of the "hype cycle" and are now in what market researcher Gartner calls the "trough of disillusionment" – the point where technologies cease to be promising and start to become real.
4/7
Fog Computing
Google developed what is now called cloud computing to save money. Open-source software reduces costs by creating virtual operating systems companies can develop together. Distributed computing let Google build enormous computing capacity with low-cost, commodity computer chips, saving more money. Google's innovations in using the excess heat of its data centers to do things like filter water also saves money.
But there is a big change taking place in the cloud – one that began with video games.
Online games must model complex, immersive environments in an instant, which are helped by graphics processing chips. But as players seek to interact across thousands of miles as though they were in the same room, an upgrade to the cloud becomes necessary.
That is starting to happen, and the biggest emerging winner is Nvidia (NVDA (opens in new tab)). Nvidia, as the leader in fast graphics chips, has more than doubled in value over the past year, finding new markets in cars, in gaming, in clouds and even in blockchain, as its fast processing is the best way to "mine" Bitcoin and power blockchain applications.
Cars, games and Bitcoin are nice opportunities, but Nvidia is valued at more than 15 times its sales in part because of this cloud upgrade opportunity. It supports the year's newest buzzword, Fog Computing.
Fog requires more than just upgrading data centers, notes Marty Puranik, CEO of Atlantic.Net, a cloud hosting company in Orlando, Florida. "By placing data collection points closer to end users," say within a building, "corporations can enjoy cloud processing speeds on even the most complex data sets," he says. Think of clouds themselves as mainframes, fast PCs as clients, and these new Nvidia devices as servers sitting between them. Fog systems thus link cloud systems to the world you're living in as Google once linked it through questions typed with your fingers.
5/7
Artificial Intelligence
Artificial intelligence became a reality in millions of American homes during 2017 with the success of Amazon.com's (AMZN (opens in new tab)) Alexa, a speaking interface that was the top app downloaded on Android phones and iPhone on Christmas Day.
What your PC calls an application and your phone calls an app, Alexa calls a "skill." Once a skill is supported, you can call it up when you're in range of an Alexa device using your voice. Amazon stormed the 2017 Consumer Electronics Show, showing Alexa support in hundreds of products. By Christmas, it was in a host of other Amazon devices, including a screen that can make video calls, a TV remote, an alarm clock, and cheap speakers for every room in the house, with millions sold this past Christmas.
The Amazon Web Services cloud is also the leader in selling "deep learning," a system that allows software to improve as it's used. Some deep learning systems find patterns from huge amounts of data in cloud systems. Others, like Alexa, are simpler voice recognition systems. It was Amazon's early lead in selling its cloud capacity that brought deep learning to the company.
"Voice changes things massively," says Jason Thane, CEO of General UI, a Seattle-based software developer. "It makes the user interface much more human. Computers are becoming more organic and integrated into everyday life."
Voice interfaces bring artificial intelligence into the home, but there are many other applications, and Amazon can take advantage of them all. Gary Saarenvirta – CEO of Daisy Intelligence in Vaughan, Ontario, Canada, which develops AI applications and sells them as services – says groceries are the "cutting edge" of AI. Applying intelligence to recipes and menus reduces food waste. "Most retail technology started in grocery," from bar code scanners to inventory management, he says. He believes it's why Amazon bought Whole Foods Markets – as a way to profitably push the envelope of AI in retail.
Kerry Liu, CEO of Rubikloud in Toronto, which works on adapting AI to retail, says Amazon is "light-years" ahead of rivals and could eventually separate its software business from retail entirely because retail has such low margins. It's crazy to pay more than 4 times sales for a retailer, but Amazon isn't really a retailer anymore.
6/7
Augmented and Virtual Reality
Remember Pokemon Go? It was the Tamagotchi or Macarena of 2016, a fad that faded as fast as it appeared. The technology is called augmented reality, putting virtual objects into a real picture.
The big news at the launch of the Apple iPhone 8 and iPhone X was this augmented reality capability, adding gyroscopes and accelerometers that orient these digital images in the real world. Apple reportedly has hundreds of people working in applications for this technology, as well as virtual reality, in which users interact with entirely virtual worlds.
What's new in 2018 is how these technologies move from being the focus of game play into the real world. Apple is already advertising how your face can replace other forms of identity in banking and elsewhere, using augmented reality.
Augmented reality can put instructions in front of your car repairman, or your surgeon, as he works. It can transform presentations from slide shows into immersive environments, speeding sales. It lets factory workers inspect their work while it's still in front of them, speeding production.
These markets were worth $14 billion in 2017, but IDC expects them to grow nearly 200% each year through 2020, becoming a $143 billion market. This is what makes Apple a buy in 2018, its leadership in devices that create this new application space and make it a mass market.
Right now, we're still in the MS-DOS days with augmented reality, where you have to jump through a lot of hoops" to use it, Thane says. With augmented and virtual reality, "computers are becoming more organic and integrated into everyday life."
7/7
CRISPR
CRISPR stands for Clustered Regularly Interspaced Short Palindromic Repeats. You don't need to know that, however. What you do need to know is that a technique using CRISPR, called CRISPR-Cas9, enables quick editing of human genes.
CRISPR was first developed for bacteria by two female scientists, Jennifer Doudna at UC-Berkeley and Emmanuelle Charpentier of Umea University in Sweden, then adapted as Cas9 for human cells by Feng Zhang of the Broad Institute of MIT and Harvard.
I compare CRISPR to Microsoft BASIC, first written in 1975 by Bill Gates, along with Paul Allen and Monte Davidoff. By that, I mean that CRISPR is primitive, when compared with what will follow, but it holds the promise of changing the world as PC software did a generation ago.
Both the Broad Institute, which is affiliated with both Harvard and MIT, and UC-Berkeley filed patents on their technology. Both have been fighting in court over their patents since they were granted. Rather than get involved in the patent fights over the technology, it might be safer for an investor right now to concentrate on its applications, the potential cures that come out of it. This brings me to Vertex Pharmaceuticals (VRTX (opens in new tab)).
Vertex brought in about $2.2 billion of revenue during 2017 related to genetic treatments it has developed for cystic fibrosis (CF). But Vertex also has backed Chapentier's Crispr Therapeutics, and recently announced its first potential discovery made under that deal, targeting inherited blood disorders called beta-thalassemia, including sickle cell anemia. VRTX is a pricey stock, worth more than $38 billion on that $2.3 billion of sales, but these are very early days in the CRISPR market.
How early? Well, Stanford researchers announced in early 2018 that many people may be immune to it. Since CRISPR works using bacteria that live on or infect people, many of us have built immunity to the proteins from these bacteria over the course of our lives. There are ways around this, however, and we're more likely at the start of this story than the end. A scientist at the University of California in Davis has already used CRISPR to breed cattle that only have male offspring.
Contributing Writer, Kiplinger.com
Dana Blankenhorn has been a business and technology journalist since 1978. His work has appeared in newspapers including the Chicago Tribune and magazines such as Interactive Age. But he has spent most of his career online, spotting future trends in over a dozen beats from e-commerce to open source, and from renewable energy to blockchain, working for such publishers as TheRegister.com, ZDNet, InvestorPlace, TheStreet.com and Yahoo Finance.