Best Stock Picks and Fund Picks
When it comes to finding the best investments, a lot depends on you.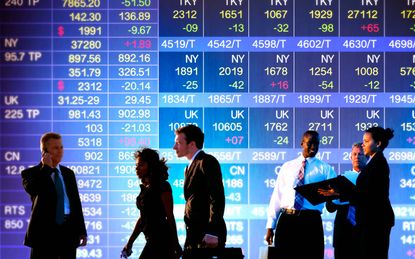 (Image credit: Thinkstock)
When it comes to finding the best investments, a lot depends on you. Are you a nervous investor who's looking for a stable portfolio that won't keep you up at night? Then cobble together a portfolio from our nervous investor picks that tend to gently sway during violent market swings.
If dividend income is your goal, read all about our high-yielding stock picks. Gambler? Familiarize yourself with our top takeover candidates. Or you can simply choose an all-in-one fund. Whatever your need, we've got a great investment recommendation. Take a look.
SEE ALSO: Kiplinger's Picks for the Best Personal-Finance and Investing Products and Services of 2015
Prices are through September 30.
Senior Associate Editor, Kiplinger's Personal Finance
Nellie joined Kiplinger in August 2011 after a seven-year stint in Hong Kong. There, she worked for the Wall Street Journal Asia, where as lifestyle editor, she launched and edited Scene Asia, an online guide to food, wine, entertainment and the arts in Asia. Prior to that, she was an editor at Weekend Journal, the Friday lifestyle section of the Wall Street Journal Asia. Kiplinger isn't Nellie's first foray into personal finance: She has also worked at SmartMoney (rising from fact-checker to senior writer), and she was a senior editor at Money.