3 Reasons to Buy Pfizer Stock for Retirement
Blue-chip dividend-paying stocks should be part of any retirement portfolio, and one of the best of the bunch these days is drugmaker Pfizer (symbol PFE).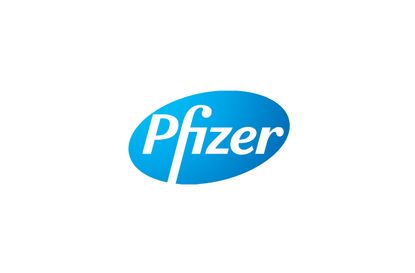 (Image credit: Courtesy of Pfizer Inc.)
Blue-chip dividend-paying stocks should be part of any retirement portfolio, and one of the best of the bunch these days is drugmaker Pfizer (symbol PFE (opens in new tab)). Here are three reasons we like the stock for retirees.
Figures are as of Dec. 29 unless otherwise indicated.
1/3
A Big, Steady Business
With sales estimated at more than $51 billion in 2016, Pfizer ranks as one of the world's largest pharmaceutical companies. The firm muddled through a few slow years after its patent for the cholesterol drug Lipitor expired in 2011, but it's past that now. Investments in research and development, along with acquisitions, have resulted in several hit drugs on the market, including Ibrance, to treat breast cancer, blood thinner Eliquis and Xeljanz, a treatment for rheumatoid arthritis. Pfizer is now working on 94 drugs, including 41 in late-stage development to treat various cancers, diabetes and other ailments.
Pfizer is also expanding into the fast-growing market for generic versions of biotech drugs. The firm recently launched a "biosimilar" knockoff of Remicade, Johnson & Johnson's (symbol JNJ (opens in new tab)) best-selling arthritis treatment with more than $5 billion in annual sales. Pfizer aims to sell its biosimilar version at a 15% discount -- savings that may be passed on to patients, making the deal hard to pass up.
Finally, Pfizer is using its massive financial muscle to make deals that are fueling growth. Its 2015 merger with Hospira, the company behind the Remicade biosimilar, has added more than $1 billion in quarterly sales to Pfizer's revenues. The company also recently completed a $14 billion deal to buy prostate-cancer drugmaker Medivation.
2/3
Attractively Priced "Defensive" Stock
Whether the economy is expanding or contracting, demand for medications remains steady. That makes Pfizer one of the stronger defensive stocks you can buy. The shares fell by 16% in 2008, a year in which Standard & Poor's 500-stock index declined by 37% (including dividends). Pfizer has trailed the S&P 500 over the past five years. But the stock has produced annualized returns of 11.6% (including dividends) in that stretch--a respectable showing for such a large company.
The shares look relatively inexpensive, too. Trading at about 14 times estimated earnings for 2017, the stock looks much cheaper than the S&P 500, which has a price-earning ratio of 17. Pfizer does trade at a higher trailing P/E ratio than its average over the past five years, according to Morningstar. But the past five years were a transition period between slowing sales of off-patent drugs and the emergence of new hits. Pfizer's prospects look brighter today, with a stronger roster of drugs in development and several acquisitions that should help produce solid earnings for years.
3/3
Dependable Dividends
Many retirees need a reliable income stream, and Pfizer stacks up well in that department. The stock currently yields 3.6%—more than you can earn from a 10-year Treasury bond (2.5%) or the S&P 500 (2.1%).
Investors can also take comfort in the fact that Pfizer has paid uninterrupted dividends every year since 1980. The company has raised its payout every year since 2010. And Pfizer should have no trouble making regular payments. Analysts estimate that the company will distribute more than $7 billion in dividends in 2017, easily covered by net income of $15.9 billion.
Senior Investing Writer, Kiplinger.com
Dan Burrows is a financial writer at Kiplinger, having joined the august publication full time in 2016.
A long-time financial journalist, Dan is a veteran of SmartMoney, MarketWatch, CBS MoneyWatch, InvestorPlace and DailyFinance. He has written for The Wall Street Journal, Bloomberg, Consumer Reports, Senior Executive and Boston magazine, and his stories have appeared in the New York Daily News, the San Jose Mercury News and Investor's Business Daily, among other publications. As a senior writer at AOL's DailyFinance, Dan reported market news from the floor of the New York Stock Exchange and hosted a weekly video segment on equities.
Once upon a time – before his days as a financial reporter and assistant financial editor at legendary fashion trade paper Women's Wear Daily – Dan worked for Spy magazine, scribbled away at Time Inc. and contributed to Maxim magazine back when lad mags were a thing. He's also written for Esquire magazine's Dubious Achievements Awards.
In his current role at Kiplinger, Dan writes about equities, fixed income, currencies, commodities, funds, macroeconomics and more.
Dan holds a bachelor's degree from Oberlin College and a master's degree from Columbia University.
Disclosure: Dan does not trade stocks or other securities. Rather, he dollar-cost averages into cheap funds and index funds and holds them forever in tax-advantaged accounts.