Best of the Online Investment Advisers
Getting good investment advice doesn't require millions in the bank anymore.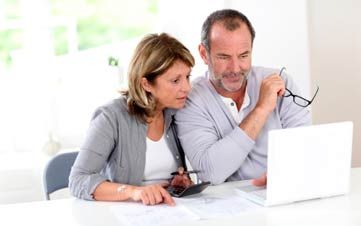 Getting good investment advice doesn't require millions in the bank anymore. These days, an army of online advisers will offer low-cost solutions to the age-old question: How do I invest my money? Many will even do the trades for you, rebalance your portfolio periodically and suggest ways to minimize your taxes, too.
Some firms are more like financial planners; others pick investments for you. With help from Grant Easterbrook, an analyst for the research firm Corporate Insight, we focused on seven firms that offer specific investment advice online.
The diversified portfolios they recommend—typically after you answer questions about your risk tolerance and time horizon—hold only low-cost exchange-traded or mutual funds. Although many of these firms don't have a long-term record, they list a lot of information on their Web sites. On most, you can view the recommended portfolios and see which funds they hold, along with recent performance.
Senior Associate Editor, Kiplinger's Personal Finance
Nellie joined Kiplinger in August 2011 after a seven-year stint in Hong Kong. There, she worked for the Wall Street Journal Asia, where as lifestyle editor, she launched and edited Scene Asia, an online guide to food, wine, entertainment and the arts in Asia. Prior to that, she was an editor at Weekend Journal, the Friday lifestyle section of the Wall Street Journal Asia. Kiplinger isn't Nellie's first foray into personal finance: She has also worked at SmartMoney (rising from fact-checker to senior writer), and she was a senior editor at Money.