4 Best ETFs to Invest in the Dow
Take a look at these four good, low-cost ETFs to invest in the Dow.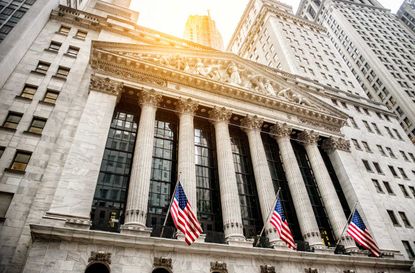 (Image credit: iStockphoto)
Over the last 25 years, the Dow Jones industrial average has returned an average 10.3% per year, 0.8 percentage point per year better than Standard & Poor's 500-stock index. On a $10,000 investment, that amounts to a difference of nearly $20,000. Recent performance has helped boost that number. Over the past year, while bargain-priced stocks outperformed faster-growing names, the value- and quality-oriented Dow returned 20.2%, compared with 17.4% for the S&P 500's more blended approach.
And because the Dow focuses on cash-rich industry titans, says Alex Bryan, head of research for passive strategies at Morningstar, it can hold up better during down markets. From October 2007 through March 2009, for example, the Dow lost a cumulative 51.8%, compared with a 55.3% slide for the S&P. The highly profitable firms on the Dow's roster also boast a higher dividend yield than those in the S&P: 2.4% on average, compared with 2.0%.
Take a look at these four good, low-cost ETFs to invest in the Dow.
Data is as of March 29, 2017. Three- and five-year returns are annualized. Click on symbol links in each slide for current share prices and more.
Associate Editor, Kiplinger's Personal Finance
Ryan joined Kiplinger in the fall of 2013. He writes and fact-checks stories that appear in Kiplinger's Personal Finance magazine and on Kiplinger.com. He previously interned for the CBS Evening News investigative team and worked as a copy editor and features columnist at the GW Hatchet. He holds a BA in English and creative writing from George Washington University.