10 Best Dividend Stocks in the Dow Averages
It's been a strange year for high-yielding stocks.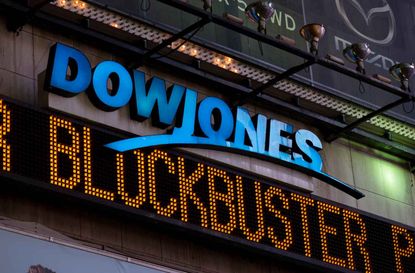 (Image credit: iStockphoto)
It's been a strange year for high-yielding stocks. In the first half of 2016, the Dow Jones utility average, a proxy for hefty dividend payers, was a market leader, rising 26%. Since then, however, it has tumbled 6%. And it has been a notable laggard during the post-election rally, falling 1% since November 8, while the broad market, as measured by Standard & Poor's 500-stock index, advanced 6%.
What's a yield-seeking investor to think now, with a lot of hot money chasing stocks that should benefit from rising rates (such as financials) and faster economic growth (such as industrial manufacturers and producers of steel, copper and other materials)?
Portfolio managers suggest that in this environment it makes sense to invest in companies that should deliver both above-average dividend growth and above-average earnings. We analyzed the 65 stocks in the Dow Jones industrial, transportation and utility averages and came up with 10 that meet those criteria and should provide investors with solid returns. We focused on this universe because inclusion in one of the Dow averages is a testament to a company's size and financial strength. The market capitalization of the smallest company on our list is $55.7 billion.
The stocks have an average yield of 2.7%, and all but one yield more than the average 2.1% yield of the S&P 500 index.
Our picks are listed in descending order of their dividend yield. All figures are as of December 20. Revenues are for the past 12 months. Price-earnings ratios are based on estimated year-ahead earnings, starting with the current quarter.
Contributing Columnist, Kiplinger's Personal Finance
Feinberg manages a New York City-based hedge fund called CJA Partners.