3 Reasons to Buy GE Stock in Retirement
Stocks for retirees don't get much bluer than blue-chip General Electric (symbol GE).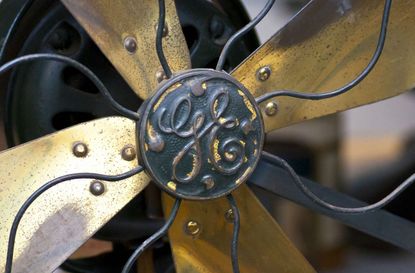 (Image credit: iStock)
Stocks for retirees don't get much bluer than blue-chip General Electric (symbol GE (opens in new tab)). After all, it's the only remaining member of the original Dow Jones industrial average. GE's current strategy is to focus on its industrial roots, manufacturing everything from locomotives to jet engines to power generators and more. That doesn't mean, however, that it intends to be stuck in the past. It's also reconfiguring itself to be a centerpiece of the 21st-century industrial sector. That gives retirees a way to invest in both the slow-but-steady growth of the old economy and the more explosive growth found in the high-tech future. Here are three reasons that GE looks like a great fit for a retirement portfolio.
1/3
New Strategy
GE sold off most of its financial businesses and merged its oil operations with Baker Hughes to form a separate publicly traded company. Those moves help GE distance itself from risks in the financial sector, as well as from low oil prices. GE is now a more streamlined conglomerate and its fortunes are clearly tied to the industrial sector. That makes it easier for investors to both understand and value.
At the same time, GE is investing in newer, high-tech products and processes. It aims to generate enough revenue from software to be a top-10 company in the software industry by 2020. It's also taking stakes in or acquiring business in the fields of 3D printing, robotics and renewable energy, among other endeavors.
2/3
Fair Price
GE's stock isn't a bargain, but neither does it look overpriced. Shares trade at 19 times expected earnings for 2017, with earnings forecast to rise 11%, according to a survey by Zacks Investment Research. Standard & Poor's 500-stock index trades at 17 times expected earnings on a 2017 growth forecast of 9%. When it comes to value, GE's superior growth prospects give it the edge, despite its higher P/E.
GE is also the better buy because of its dividend. The yield on GE stock is 2.9%; the S&P's yield is just 2.1%. Analysts, on average, expect the stock to outperform the broader market in 2017.
3/3
Returning Cash to Shareholders
Having paid a dividend every quarter for more than a century, GE's stock is an income stream investors can count on. Dividend hikes paused from the fourth quarter of 2014 until the fourth quarter of 2016 because GE was focused on shedding its financial businesses. Last year, however, the company did repurchase $18 billion in stock through the third quarter. Reducing the number of shares outstanding gives remaining shareholders a bigger slice of the company's profits. And GE has pledged to distribute more of the proceeds from asset sales to investors via $28 billion in dividends through the end of 2018. That's a boost from the $8 billion in dividends it disbursed last year. It also plans to spend $12 billion on stock buybacks over the next two years.
Senior Investing Writer, Kiplinger.com
Dan Burrows is a financial writer at Kiplinger, having joined the august publication full time in 2016.
A long-time financial journalist, Dan is a veteran of SmartMoney, MarketWatch, CBS MoneyWatch, InvestorPlace and DailyFinance. He has written for The Wall Street Journal, Bloomberg, Consumer Reports, Senior Executive and Boston magazine, and his stories have appeared in the New York Daily News, the San Jose Mercury News and Investor's Business Daily, among other publications. As a senior writer at AOL's DailyFinance, Dan reported market news from the floor of the New York Stock Exchange and hosted a weekly video segment on equities.
Once upon a time – before his days as a financial reporter and assistant financial editor at legendary fashion trade paper Women's Wear Daily – Dan worked for Spy magazine, scribbled away at Time Inc. and contributed to Maxim magazine back when lad mags were a thing. He's also written for Esquire magazine's Dubious Achievements Awards.
In his current role at Kiplinger, Dan writes about equities, fixed income, currencies, commodities, funds, macroeconomics and more.
Dan holds a bachelor's degree from Oberlin College and a master's degree from Columbia University.
Disclosure: Dan does not trade stocks or other securities. Rather, he dollar-cost averages into cheap funds and index funds and holds them forever in tax-advantaged accounts.