Foods Raising Your Grocery Bill in 2013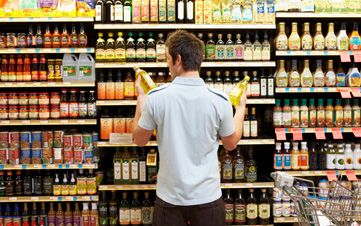 (Image credit: Thinkstock)
You'll pay more at the supermarket this year, thanks to drought-depleted food supplies and a greater reliance on pricier food imports.
Look for food prices overall to go up as much as 4% in 2013, about a percentage point higher than 2012's annual increase. Some products will see even sharper price spikes. For instance, the shortage of soybeans is helping to push the price of vegetable oils up 5% to 6%, on average. A one-pound tub of soft margarine has risen 33%, to $2.08, since 2010, when the nation's persistent drought began.
Click through our slide show for an idea of how much to budget for your groceries this year.
1/10
Beef
Ground beef will average at least a dime per pound more this year. Steaks, about 20¢ per pound more. Supplies remain limited because livestock operators, faced with high feed costs, continue to shrink their herds.
Prices of red meat would be even higher if not for the slew of cattle from Canada and Mexico, plus extra beef imports from Australia and New Zealand, that will help satisfy consumer demand.
2/10
Pork
Figure on paying about 10¢ more per pound for bacon, which already retails for over $4.60 per pound. Pork chops — up 5¢ to 10¢. Prices will go up as pork production continues to fall through the year, with hog farmers dodging exorbitant feed costs stemming from the drought.
3/10
Poultry
Whole chickens and boneless breasts will cost an additional 10¢ per pound. Eggs will increase 10¢ to 20¢ per dozen, partly because strong export demand will drive up prices. Poultry farmers are still losing money because of high feed costs, so they've reduced their flocks. They won't begin rebuilding them until well into the year.
4/10
Seafood
Wholesale prices for fish and other seafood reflect stable production and supplies worldwide in this very competitive sector. Limited supplies of other meat choices will boost demand a little this year for fish and seafood. Look for the price of whole salmon to rise about 9¢ a pound this year; fresh shrimp — 12¢ a pound; and catfish — 14¢ a pound. Seafood production will hold steady, barring unforeseeable market-jarring disasters such as an oil spill or tsunami.
5/10
Milk and Cheese
Because of high feed costs and culling of cows, milk production is on track for a drop of at least 2% in the first quarter of 2013 versus a year earlier. As a result, you'll pay 16¢ more for a gallon of milk and 25¢ more for a pound of cheddar cheese.
The dairy market may tighten further by summer because Congress hasn't approved a new five-year farm bill. Absent a subsidy that helps farmers cover the cost of feed, look for an extra wave of dairy farm closings, which will drive up prices even more later this year.
6/10
Fruit
The U.S. is on track to import half of its fresh fruit needs in 2013, and the weak dollar will underpin price increases. Given the import levels, and assuming normal growing weather in the U.S., fruit-counter bags of Fuji apples will average around $1 per pound, and navel oranges, about 85¢ per pound, both up 5¢ to 10¢ per pound.
There will be no shortage of fruit because of imports and because irrigated orchards, greenhouses and the fruit-abundant coastal regions have largely been spared the scorching effects of the drought.
7/10
Vegetables
Fresh green bell peppers will average about $1.50 a pound, and tomatoes, $1.55 a pound, both up about a dime. Asparagus will run about $3.20 per pound, up 20¢ or more. One-fourth of the U.S. vegetable market will be supplied from abroad, driving up prices overall.
U.S. growing conditions should remain favorable. In fact, hot, dry weather is often not a problem for vegetables. Many of them grow better in such conditions, which help mitigate plant diseases and insect damage.
8/10
Sugar
A bag of sugar will average about 68¢ per pound, up about 2¢ from 2012, because there'll be plenty of sugar to go around as supplies hit a 12-year high, bolstered by a big Mexican sugarcane crop. But supermarket prices of candy, cookies, soft drinks and other sweets are driven by the values of many ingredients, along with shipping, packaging and other costs and markups, and tend to rise 2% to 3% a year no matter what the wholesale price of sugar does. Retail candy prices are up about 1.5% from a year ago.
9/10
Bread and Cereal
Grain shortages stemming from the U.S. drought, along with somewhat limited world stocks, will contribute to higher prices for bread and cereal products. Expect white bread to increase 5¢ to 7¢ per pound this year, to $1.50 per pound. Whole wheat bread — up 10¢, to over $2 per pound.
10/10
Editor, The Kiplinger Agriculture Letter
Maixner was a student of news writing, agriculture and public policy before starting as editor of The Kiplinger Agriculture Letter in 2003. Raised on a ranch in western North Dakota, he kept a foot in the family farm and the farm news beat through 20 years with North Dakota newspapers – interrupted to study economics and finance while finishing an MA degree in journalism as a Kiplinger fellow at Ohio State University. Ed worked on legislation in agriculture, natural resources and international trade as an aide in the U.S. House and Senate, then ran a Washington, D.C., agricultural news bureau before joining Kiplinger. He was president of the North American Agricultural Journalists in 2011-12.