8 Great Franchises
Want to be your own boss but wary of the risk involved?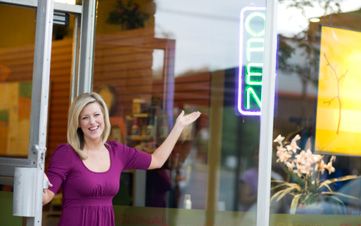 Want to be your own boss but wary of the risk involved? Consider a franchise, where you can be an entrepreneur with the comfort of having a tried and tested business model and corporate support.
Finding the right franchise for you is key, so do some research first: Connect with existing franchisees to learn more about their experiences and to ask for their advice. Conduct market research to make sure there's customer demand. Comb the fine print of the contract with your franchisor, especially financial terms, so there are no surprises later. (For more, read Jump-Start Your Career With a Franchise.)
Uncle Sam has extended a helping hand, too: A Federal Trade Commission rule put into effect in 2012 requires franchisors to provide potential buyers with the company's basic information, any legal action taken against the company in the past ten years, the contact information of at least ten franchisees and confirmation of any earnings claims made.
Here are eight franchises with high franchisee satisfaction, low startup costs, and innovative solutions for both consumers and businesses. Please have a look:
1/9
Brightway Insurance
Service: Property insuranceNumber of U.S. franchises: 1085-year growth: 414%Net worth needed: $150,000Franchise fee: $60,000
Franchisees offer coverage for homes, cars and businesses as well as life insurance. Franchises work regularly with headquarters, which handles all customer service and accounting. The company currently operates in 17 states and offers a 50% discount on the franchise fee for potential franchisees interested in operating in a state where Brightway has fewer than five offices. Founded by the Miller brothers, David (L) and Michael(R), the company will fully finance the franchise fee for applicants who are military veterans.
2/9
ComForCare Senior Services
Service: Nonmedical in-home careNumber of U.S. franchises: 1655-year growth: 75Net worth needed: $300,000Franchise fee: $39,500
Provides services to independent living communities, nursing homes and hospitals, in addition to in-home care. Services are provided primarily to seniors, but clients also include new mothers and individuals with disabilities.
3/9
GameTruck
Service: Mobile video-game theatersNumber of U.S. franchises: 701-year growth: 49% (Company has been franchising for less than five years)Net worth needed: $150,000Franchise fee: $19,500

GameTruck brings video-game theaters to birthday parties, office events, fairs and community get-togethers. Each GameTruck is equipped with flat-screen TVs and a wide range of video games and operating systems. Corporate support includes a customized marketing plan based on location, training in the proprietary reservations and IT system and a course at headquarters to learn from existing franchisees and support staff.
4/9
Just Between Friends
Service: Children's and maternity consignment salesNumber of U.S. franchises: 1275-year growth: 123%Net worth needed: NoneFranchise fee: $12,900

Just Between Friends franchisees set up consignment events in their territory to connect families who have young children to sell gently used toys, baby equipment and children and maternity clothing. Territories are organized by zip code.The home-based model is mom friendly, and 95% of franchisees are women.
5/9
Mr. Appliance
Service: Appliance repair in your homeNumber of U.S. franchises: 1485-year growth: 8.5%Net worth needed: $100,000 (with exceptions)Franchise fee: $27,000

The business, which can be run from the franchisee's home, provides full-service residential and light commercial appliance repair. The largest North American appliance-repair franchise has been ranked among the top home-service franchises by Entrepreneur magazine.
6/9
Sit Means Sit
Service: Dog trainingNumber of U.S. franchises: 701-year growth: 40% (Company has been franchising for less than five years)Net worth needed: $50,000Franchise fee: $15,000

Sit Means Sit trains pets by using electronic collars that allow trainers to get a dog's attention without punishment or cruelty. The company began franchising in 2009 and is mainly looking to expand in metropolitan areas. Corporate support includes help with branding, advertising and sales training as well as monthly conference calls and annual seminars. The franchisor teaches a dog training course monthly at their headquarters in Las Vegas, where they work with area shelter dogs.
7/9
Sport Clips
Service: Haircuts for men and boysNumber of U.S. franchises: 1,0005-year growth: 100%Net worth needed: $300,000Franchise fee: $49,500 for a three-store license As iconic barbershops fade away, Sport Clips is looking to fill the void with straightforward haircuts tailored to males The franchise grew steadily through a tough economy and expects to open 225 stores in 2013. It looks for good managers with solid business experience and strong leadership skills —who don't necessarily have to have a styling background. Franchisees must sign up for a minimum of three licenses.
8/9
Young Rembrandts
Service: Art classes and workshopsNumber of U.S. franchises: 825-year growth: 33%Net worth needed: $100,000Franchise fee: $31,500
Franchisees work with their communities to provide art classes in recreation centers, after-school programs and classrooms. The demand for extracurricular arts education has grown over the past few years as many school districts are forced to cut programming due to tight budgets. Young Rembrandts recently expanded internationally to Canada, South Korea, Germany and the Middle East. The operations can be based in the franchisee's home.
9/9