10 States With the Fastest Job Growth in 2016
Looking for a job?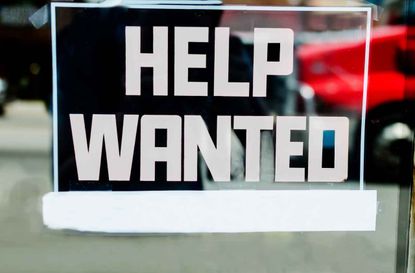 (Image credit: Thinkstock)
Looking for a job? A vibrant economy in which to launch your new business? A new market for your firm's next expansion? The Kiplinger Letter's annual state economic outlooks help job-seekers, entrepreneurs and business executives get ahead of shifts in job creation and GDP in different markets around the country.
The following 10 states are likely to see the fastest employment gains this year, from 2.7% to 3.5%, all topping the national average of 1.8%. Not all will see the highest numbers of new jobs, an honor that almost always goes to the most populous states, even if their rate of growth is slower. That's the case this year with Texas. But three large states — California, Florida and Georgia — will be among the 10 fastest-growing and the five with the biggest gains. Northeastern and Midwestern states will see the least growth.
Meanwhile, look for unemployment rates to decline in almost all the states. The U.S. unemployment rate, as of May, was 4.7%.
Disclaimer
States are ranked by projected job growth in 2016, beginning with the fastest-growing. Population figures are from 2015.
1/10
1. Idaho
Population: 1,655,0002016 job growth: 3.5%2015 job growth: 2.9%New jobs in 2016: 23,580New jobs in 2015: 19,200Unemployment rate by year-end 2016: 3.8%Unemployment rate at year-end 2015: 4.0%
The Gem State is home to booming tech and aerospace industries, as well as military bases that boost spending in surrounding areas. And as Idaho attracts more residents from other states, companies both old and new are expanding here: wireless data company Cradlepoint is growing quickly in Boise, and agribusiness firm J.R. Simplot will hire 600 for a new processing plant in nearby Kuna.
There are plenty more opportunities: Micron Technology, a semiconductor manufacturer, will add 200 jobs in Boise when its plant expansion is completed in early 2017. Yogurt maker Chobani is expanding its plant in Twin Falls. And American Food Equipment is building a new manufacturing facility in Caldwell. (The company, based in the San Francisco Bay Area, couldn't find room to expand where it was, illustrating how restricted land availability and high cost of living in parts of California are causing companies to look to nearby states for expansion.)
2/10
2. Arizona
Population: 6,828,0002016 job growth: 3.2%2015 job growth: 2.6%New jobs in 2016: 84,380New jobs in 2015: 66,380Unemployment rate by year-end 2016: 5.5%Unemployment rate at year-end 2015: 5.9%The Grand Canyon State is in for a real pickup this year, as its housing and construction sectors appear to have finally turned a corner. The state's sunny climate and low taxes will continue to lure retirees as well as young folks. The low cost of living will draw tech entrepreneurs away from California's pricey Silicon Valley. Population growth will keep construction humming.
Home Depot plans to add about 800 jobs in Tempe at an online customer support center, and Northern Trust Corp. will hire about 1,000 employees by 2018 at a new Tempe operating center. The state's largest private employer, Banner Health, is building a $400-million hospital expansion in Tucson. In Phoenix, Farmers Insurance will significantly expand its operations, eventually adding 1,000 employees. Cenlar, a loan servicing provider, will create 600 jobs, also in Phoenix.
3/10
3. Utah
Population: 2,996,0002016 job growth: 3.1%2015 job growth: 3.8%New jobs in 2016: 42,720New jobs in 2015: 50,360Unemployment rate by year-end 2016: 3.1%Unemployment rate at year-end 2015: 3.4%
Financial services, tourism-related businesses, education and tech are thriving in the Beehive State, and construction will continue at a brisk pace. Employment growth will slow to a more sustainable rate from superhot growth of 3.8% last year.
Major employers Goldman Sachs, Adobe, eBay and the Big Four accounting firms are hiring lots of new graduates. Property management software developer Entrata is investing about $6 million to create 191 more jobs on top of the 1,400 it now has. SoFi, a finance company, will add 400 jobs over the next several years.
4/10
4. Oregon
Population: 4,029,0002016 job growth: 3.0%2015 job growth: 3.3%New jobs in 2016: 53,360New jobs in 2015: 56,820Unemployment rate by year-end 2016: 5.0%Unemployment rate at year-end 2015: 5.6%For tech companies, Portland is an attractive alternative to pricier cities in the region, such as San Jose, San Francisco and Seattle. New Relic, a software analytics company, recently moved 200-plus jobs from Seattle to Portland. The area has also attracted data centers because of low energy costs, and 125 of those jobs are being added in Hillsboro. (Intel Corp. will lay off nearly 800 Oregon employees as part of a broader cutback, but many tech companies in Portland are salivating at the chance to hire Intel talent, according to the CEO of Elemental Technologies, now part of Amazon Web Services.)
Sportswear maker Under Armour is relocating its footwear design department from Baltimore to Portland to tap in to the existing skilled workforce there. Nike, Adidas, and Columbia Sportswear already have their global footwear design headquarters in the metro area.
On the coast, Western Oregon Advanced Health is creating 150 jobs in a new medical facility in Coos Bay. However, conditions are tougher in southern and eastern Oregon: Agricultural, timber and food product exporters are seeing foreign sales fall under the impact of reduced global growth and a higher-valued dollar.
5/10
5. Florida
Population: 20,271,0002016 job growth: 3.0%2015 job growth: 3.5%New jobs in 2016: 242,870New jobs in 2015: 271,040Unemployment rate by year-end 2016: 4.9%Unemployment rate at year-end 2015: 5.1%A big influx of tourists and retirees is good news for a slew of industries in Florida — hospitality, retail, construction, health care and more. By 2030, the population will have swelled by 6 million, driving up demand for new homes and infrastructure.
Three healt-care-related projects are ongoing in Orlando, including a new cancer care center worth $100 million that will create 500 construction jobs and 200 permanent skilled jobs. Business follows migration patterns as well: Citibank just transferred 150 jobs to Tampa from Hartford, Conn. Arthrex, a medical device company, will add 350 jobs in Ave Maria, near Naples. Paylocity, a provider of cloud-based payroll services, will expand by 176 jobs in Lake Mary outside Orlando. Macquarie Group, a financial services firm, will add 120 jobs in Jacksonville.
6/10
6. Georgia
Population: 10,215,0002016 job growth: 3.0%2015 job growth: 3.0%New jobs in 2016: 128,030New jobs in 2015: 123,120Unemployment rate by year-end 2016: 5.5%Unemployment rate at year-end 2015: 5.5%
Atlanta is home to a vibrant tech industry and high-paying TV broadcast networks. Equifax, the credit bureau, is adding 650 jobs in midtown Atlanta. Keysight, a software developer, plans to add 200 developers also in Atlanta.
Savannah will host record freight volumes to its seaport after it completes its dredging project. Both the port of Savannah and Atlanta as a regional transportation hub have attracted distribution centers to Georgia. More than 1,200 jobs will be added by five distribution centers for HD Supply, Dollar General, Papa Johns, Polymer Logistics, and Shorr Packaging.
7/10
7. Washington
Population: 7,170,0002016 job growth: 2.8%2015 job growth: 2.9%New jobs in 2016: 88,320New jobs in 2015: 89,000Unemployment rate by year-end 2016: 5.7%Unemployment rate at year-end 2015: 5.7%
Some key sectors, including aerospace, are hitting the brakes in Washington. Boeing is reducing its commercial airplane workforce by as many as 8,000 to cut costs. And the strong U.S. dollar is pressuring key exports, such as lumber and seafood.
But tech is helping to take up the slack — especially in the Seattle area. Amazon is still hiring strongly, adding 15,000 employees in the past two years. Starbucks will add 100 positions to its tech staff. And Facebook has doubled its employment in the state to 1,000, with its main engineering office in Seattle.
8/10
8. Tennessee
Population: 6,600,0002016 job growth: 2.8%2015 job growth: 2.5%New jobs in 2016: 80,980New jobs in 2015: 70,910Unemployment rate by year-end 2016: 5.1%Unemployment rate at year-end 2015: 5.6%
Hiring is brisk at the Volunteer State's auto plants. General Motors announced an expansion that will bring 800 new jobs to its Spring Hill factory. Hankook Tire will add 200 corporate jobs when it relocates its North American headquarters to Nashville from New Jersey sometime this year, and its new factory in Clarksville is expected to begin production this year and employ 1,800 people. Despite the Volkswagen emissions scandal, VW plans to expand its Chattanooga facilities in order to accommodate production of a new sport-utility vehicle by the start of next year, eventually adding 2,000 jobs.
In Nashville, Bridgestone and HCA Holdings are expanding. Movie theater chain Regal Entertainment is relocating its headquarters to downtown Knoxville, and TeamHealth, a staffing firm, is expanding its headquarters, creating about 250 jobs in Knox County throughout the next three to five years. TAG Manufacturing in Chattanooga plans to expand by 200 over five years.
9/10
9. Colorado
Population: 5,457,0002016 job growth: 2.7%2015 job growth: 3.1%New jobs in 2016: 68,630New jobs in 2015: 77,050Unemployment rate by year-end 2016: 3.2%Unemployment rate at year-end 2015: 3.5%
Colorado's economy is downshifting a gear this year. The Centennial State will take a hit from lower prices of oil, crops and metals. But service sectors will continue to go strong, and the state is attracting plenty of new residents, especially to the Denver area. Fidelity Investments is adding 300 jobs there. Gusto, a payroll services company backed by Google, and kidney dialysis company DaVita will also be adding hundreds of jobs in the Denver area. And Denver-based Lockheed Martin Space Systems continues to win orders for constructing new satellites.
10/10
10. California
Population: 39,145,0002016 job growth: 2.7%2015 job growth: 3.0%New jobs in 2016: 433,400New jobs in 2015: 467,690Unemployment rate by year-end 2016: 5.6%Unemployment rate at year-end 2015: 5.9%
Slow growth in Asia, especially China, spells fewer opportunities for California's tech and other exports.
On the plus side, health care firms will add 60,000 jobs in 2016. For instance, Bristol-Myers Squibb is expanding its cancer research facilities in Redwood City. Amazon will add two new distribution centers with 1,500 jobs in Tracy and Eastvale. Silicon Valley (the headquarters of Google and Facebook) still attracts world-class IT companies: LeEco, a Chinese firm, will establish its North American headquarters (including its autonomous driving research center) in San Jose.
While the high cost of living is driving out some employers, benefiting lower-cost nearby states, there are some coming in: Cerebain Biotech is relocating from Dallas to Costa Mesa.

Staff Economist, The Kiplinger Letter
David is both staff economist and reporter for The Kiplinger Letter, overseeing Kiplinger forecasts for the U.S. and world economies. Previously, he was senior principal economist in the Center for Forecasting and Modeling at IHS/GlobalInsight, and an economist in the Chief Economist's Office of the U.S. Department of Commerce. David has co-written weekly reports on economic conditions since 1992, and has forecasted GDP and its components since 1995, beating the Blue Chip Indicators forecasts two-thirds of the time. David is a Certified Business Economist as recognized by the National Association for Business Economics. He has two master's degrees and is ABD in economics from the University of North Carolina at Chapel Hill.