The Impact of Social Security on Divorced Retirement Income
Social Security spousal benefits can quickly get complicated when remarriages and other circumstances are taken into account. Let's explore some examples.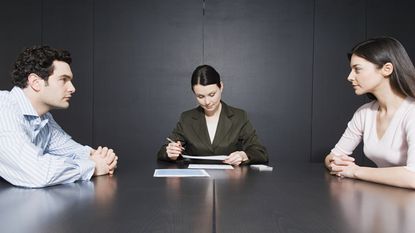 (Image credit: Getty Images)
Editor's note: This is part one of a two-part series about how divorce and other circumstances can affect Social Security benefits and retirement income. Part two explores the differences in retirement income for divorced spouses: Is a 35% Difference in Retirement Income Fair and Equitable?
The complexities of Social Security retirement benefits make it a difficult topic for divorce settlement negotiations. It is an exceedingly important source of income for retirees, especially divorced and even affluent retirees. Therefore, Social Security's place in a person's retirement income plan is a critical item for mediators, divorce financial planners, lawyers and their clients to understand to achieve the elusive goal of a fair and equitable settlement.
The maximum Social Security benefit in 2023 is $54,660 a year. Of course, most people don't get the maximum. Still, as the benefit decreases, I find that it constitutes a greater percentage of income. And, because state courts do not have jurisdiction over SS allocation, its impact tends to be overlooked in divorce settlement negotiations.
Subscribe to Kiplinger's Personal Finance
Be a smarter, better informed investor.
Save up to 74%
Sign up for Kiplinger's Free E-Newsletters
Profit and prosper with the best of expert advice on investing, taxes, retirement, personal finance and more - straight to your e-mail.
Profit and prosper with the best of expert advice - straight to your e-mail.
How does it work in practice? Take Jack and Jill, who are retired and are both 66. Each has a house of equal value (to simplify), $1.7 million in their IRAs and $300,000 in other liquid assets for a total of $2 million. For Jack and Jill, a 50-50 division leaving each party with $1 million should be a fair division, right?
Maybe. But let's first go over some Social Security background.
A Short History of Social Security
The Social Security Act, passed in 1935, included benefits for workers but not their spouses. At the time, women who did not work outside of the home could not qualify for Social Security retirement benefits. A sweeping series of amendments enacted in 1939 extended Social Security to spouses and minor children. Wives who had not earned a Social Security retirement benefit or whose retirement benefit was less than 50% of their husband's qualified for the first time.
Catching up with a changing society, another reform extended Social Security retirement benefits to divorced wives in cases when the divorce happened after a marriage of longer than 20 years. The word "spouse" replaced the word "wife" in the 1970s, allowing husbands to collect retirement benefits on their ex-wives' records.
Later, the length of marriage required to qualify for benefits after a divorce was reduced to 10 years. When the Supreme Court legalized same-sex marriage in 2015, survivor and divorce benefits extended to same-sex couples.
This short history of Social Security shows how it has evolved. Ex-wives and ex-husbands can now all receive retirement benefits based on an ex's work record.
However, qualifying conditions must be met. The rules can be confusing and challenging to keep track of, especially for those who have had more than one marriage and divorce or those whose ex-spouse has died.
Benefits for Divorced People
When a divorced spouse claims their benefit at full retirement age or later, they will qualify to receive 50% of their ex-spouse's primary insurance amount (PIA), so long as they have not remarried before 60 years of age and their own benefit is less than 50% of their ex-spouse's.
In Jack and Jill's case, Jack's PIA is $3,000 per month, and Jill does not qualify for a retirement benefit on her own record. She can file for her divorced-spouse benefit at her full retirement age of 66. She will qualify for 50% of Jack's PIA, $1,500.
However, divorced people who claim on their ex-spouse's record will not get more if they delay their benefits past full retirement age, 66 to 67, depending on the birth year.
Note that if Jill had her own Social Security retirement benefit and it was more than 50% of Jack's, she would receive only her own benefit. She would not also receive her divorced benefit!
Sometimes people wonder how the age difference with their ex-spouse can affect their benefits. The good news is that the ex-spouse's age when they claim it is irrelevant. As long as Jill claims at full retirement age, she will receive her maximum divorce benefit independently of the timing of Jack's claim.
Who Qualifies?
A person who claims benefits based on a former spouse's record must be single at the time. So unfair, you say? If Jill has remarried, generally, she could get 50% of her new husband's benefit, or her own, if her own is greater than 50% of her new husband's. So let's continue with a single Jill.
Jack may be married or unmarried. It makes no difference. If Jack is remarried, Jill and the current wife could both qualify for the 50% benefit from Jack's record.
Suppose Jill, who receives the 50% benefit, remarries. In that case, her 50% benefit from Jack's record stops unless Jill's new spouse also gets a divorced-spouse benefit. That's except if the remarriage occurs after age 60.
Jill's marriage must have lasted 10 years or longer to claim Social Security retirement benefits on Jack's record. Because of that requirement, sometimes people who think of divorce will delay until 10 years of marriage are achieved. For example, if you've been married for 9.5 years, it may be worth waiting another six months. And with the slow speed of divorce proceedings, that is entirely possible without trying too hard!
Sometimes people are not sure when they got divorced. People often mark their court appearance date as the divorce date. In most states, however, the actual divorce date is later than the court appearance. For example, in Massachusetts, it is 90 or 120 days after the court appearance depending on the filing type.
More Marriages and Divorces
People sometimes ask: What if you had two or more 10-year marriages?
Then it can become complicated. Those who have divorced more than once after marriages of 10 years or longer get the higher of the two divorced-spouse benefits, so long as they are currently unmarried.
For example, suppose that Sheryl was married to Patrick for 20 years and then to John for 12 years. Sheryl has now divorced for the second time and has remained single for more than two years since her last divorce, from John.
Patrick's PIA is $3,200, and John's PIA is $2,800. So let's suppose that Sheryl's retirement benefit, based on her own record, is $1,200. However, she is at full retirement age (66 or 67, depending on her birth year).
When Sheryl files, she can receive $1,600, half of Patrick's PIA, because it is higher than John's $1,400 and her own benefit of $1,200. And, no, she cannot get both Patrick's and John's retirement benefits!
If Sheryl divorced less than two years before, she must wait until her last ex, John in this case, has filed for his benefit. In addition, the worker on whose record the retirement benefit is claimed, Patrick, must have reached 62 years of age.
Patrick's filing status is irrelevant to Sheryl's claim if they divorced more than two years before. So unless Sheryl tells him, Patrick will never know if his ex-spouse has claimed. In either Patrick's or John's case, their own benefits will not decrease based on Sheryl's claim.
It should be clear by now that Social Security rules can be complex. In my next article, I will be covering issues that can occur when your ex passes away and when the retiree also gets a pension benefit. Finally, I will be bringing it together by looking at an example where the application of the rules results in Jill getting 35% less retirement income than Jack, even though their assets are divided 50-50.
I have a series of handy flow charts that can help guide mediators and clients through the decision complexities. Please ask for it at info@insightfinancialstrategists.com.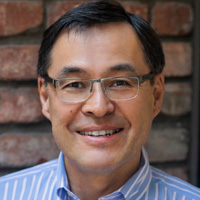 Founder, Insight Financial Strategists LLC
Chris Chen CFP® CDFA is the founder of Insight Financial Strategists LLC, a fee-only investment advisory firm in Newton, Mass. He specializes in retirement planning and divorce financial planning for professionals and business owners. Chris is a member of the National Association of Personal Financial Advisors (NAPFA). He is on the Board of Directors of the Massachusetts Council on Family Mediation.