How Women Can Boost Their Retirement Savings
The retirement savings deck is stacked against women in a few ways, but there are ways to help improve your odds of a long and successful retirement.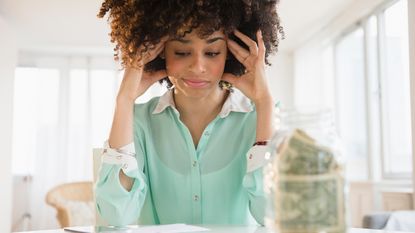 (Image credit: Getty Images)
It is no secret that saving for retirement is important, yet many women face challenges in building their retirement portfolios. Women save less than men, and they have fewer working years. These are factors that have made planning and saving for retirement a serious challenge for a lot of women.
Why Do Women Have Less Retirement Savings Than Men?
Different financial needs coupled with other family responsibilities make it difficult for women to save adequately for retirement. Often, women spend a lot more money on their families, children and other miscellaneous expenses compared with men.
Saving for retirement is not a top priority for some women who must pay off debt and cater to their daily living costs. For many, thinking about day-to-day, immediate financial needs comes first rather than long-term goals.
Subscribe to Kiplinger's Personal Finance
Be a smarter, better informed investor.
Save up to 74%
Sign up for Kiplinger's Free E-Newsletters
Profit and prosper with the best of expert advice on investing, taxes, retirement, personal finance and more - straight to your e-mail.
Profit and prosper with the best of expert advice - straight to your e-mail.
In addition, men are paid 18% more than what women are paid. This affects how much money women can put aside as savings. Given that women have a higher life expectancy than men, women must stretch their savings. Women are usually more conservative with money than men, however, this often serves as a disadvantage as women are less likely to invest in the stock market.
How Women Can Recover Their Retirement Savings
Here are practical tips that can help women bridge the gender gap and recover their retirement savings.
First, women need to assess their financial situation to get a clear picture of how they use their money. To start saving, they need to analyze their income and spending. Then, they can adjust their spending habits to save more efficiently.
Secondly, prioritizing savings contributions will go a long way in recovering retirement savings. Women need to change their attitude when it comes to money and start saving for themselves. It is important to invest in things that help support and secure their future.
To succeed, women should set aside funds for their savings first before spending. As they budget, they should treat retirement savings as an urgent bill that needs to be paid.
If you are formally employed, your workplace retirement plan may be an excellent place to begin investing as it offers numerous perks. Your employer-sponsored 401(k) allows you to easily divert a portion of your salary into long-term investments and build your retirement portfolio efficiently.
The Importance of Educating Yourself
It is also integral that women educate themselves on retirement funds. They will save more confidently if they understand what they are saving for and why. Being knowledgeable about this venture will help women make well-informed decisions regarding their retirement savings plans.
As women learn, they can also seek advice from retirement savings experts, particularly financial advisers. A financial adviser can help women get individualized support tailored to their situation and goals, which may be more beneficial than trying to learn everything on their own. The right adviser can serve as a trusted partner throughout a woman's financial journey and can provide support and guidance to invest wisely and grow wealth.
Talking to your colleagues about retirement planning is also beneficial. Female friends who are already retired can offer a treasure trove of wisdom and can share their experience on how planning for retirement has worked for them. Through sharing their experience, pre-retiree women can learn from their friends' examples.
Consider Rebalancing Your Portfolio
Lastly, portfolio rebalancing/reallocation may have a positive impact on your retirement savings plan, and variation can help minimize risk. If you are in your 20s or early 30s, you should diversify your portfolio among several stock styles and sizes. You may consider large-, mid- and even small-cap stocks to round out your diversification.
As you approach retirement age, you may want to move your portfolio to a less aggressive mix. These less aggressive investment mixes are ideal for those close to retirement because they pose less threat to their already developed retirement portfolio, which needs to shift its focus to preservation of capital and moderate growth as one nears retirement. Working with a financial adviser can better prepare women to manage their portfolios and make the right choices for them.
Women need to take an active role in saving for retirement, start prioritizing saving early on, and focus on growth-oriented investments. Even small contributions over time will go a long way in providing funds for retirement. Financial advisers can provide the consultation, guidance and support to meet women's needs. With the right financial education and the support of experts, women can bolster their retirement savings and build a secure future.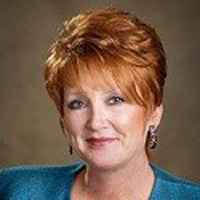 Founder, Wealth Manager, The Pastor Financial Group
Renée Pastor is Founder & Wealth Manager at The Pastor Financial Group, a comprehensive financial planning and wealth management practice headquartered in New Orleans. The firm specializes in retirement planning and 401(k) management for families and individuals nationwide. To learn more, please visit thepastorgroup.com.