The Perfect Storm for Retirees
Today's retirees could face a perfect storm because they are living longer and spending more time in retirement, while at the same time losing access to traditional pension plans. This means they may have to use different financial planning strategies than retirees of the past.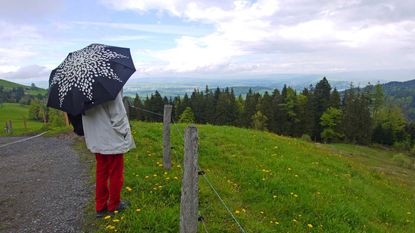 (Image credit: Getty Images)
Today's retirees are unlike any other retirees in history: They're living longer, and many of them want to spend more in retirement than previous generations. At the same time, the fear of running out of money is incredibly common, and for good reason.
The bargain made decades ago in the transition from defined benefit pension plans to the modern 401(k) gave workers control over their savings but also transferred longevity risk from the employer to the worker. As such, these days few retirees can rely on a significant pension and must make their savings last for decades. This may be even more difficult considering that we could see persistently low interest rates, higher inflation and market volatility in the coming years.
The result? Today's retirees could face a perfect storm, and they may have to use different financial planning strategies than retirees of the past.
Subscribe to Kiplinger's Personal Finance
Be a smarter, better informed investor.
Save up to 74%
Sign up for Kiplinger's Free E-Newsletters
Profit and prosper with the best of expert advice on investing, taxes, retirement, personal finance and more - straight to your e-mail.
Profit and prosper with the best of expert advice - straight to your e-mail.
Low Interest Rates
The Federal Reserve recently announced that it would maintain the target federal funds rate (the benchmark for most interest rates) at a range of 0% to 0.25%. The Fed cut rates down to this level in March of last year in hopes of combating the crippling economic effects of the pandemic, and it may not raise them for years. Interest rates are expected to stay where they are until 2023. Even when they rise, they could stay relatively low for some time.
As the U.S. government borrowings increase dramatically, the motivation for holding rates down increases. This combination works in favor of immense government borrowing, but for retirees it creates an intrinsic tax in the form of persistently low rates paid on savings. Borrowers love low rates as much as savers detest them. This truth is very much in play today. This poses a problem to retirees who want to earn a reasonable rate of return while minimizing their investment risk.
The Potential for Inflation
Coupled with persistently low interest rates, retirees could face increased inflation in the coming years. Government spending increased significantly due to COVID, with the CARES Act costing $2.2 trillion and the American Rescue Plan Act costing $1.9 trillion alone. The Federal Reserve has said that there is potential for "transient" inflation in the coming months and that it would allow inflation to rise above 2% for some time. While most experts don't think it's likely that we'll return to the high inflation rates of the 1970s, even a normal inflation rate is cause for concern among those nearing and in retirement. Over the course of a long retirement, inflation can eat away at savings significantly.
Consider this: After 20 years with a 2% inflation rate (the Fed's "target" interest rate), $1 million would only have the buying power of $672,971.
The combination of low interest rates and higher inflation may drive many retirees to take on more market risk than they normally would to account for that.
Market Risk
Those nearing retirement and recently retired can expose themselves to sequence-of-returns risk if they take on too much market risk. This is when a portfolio experiences a significant drop in value while the owner is withdrawing funds, owing to nothing more than unlucky timing. This risk is actuated by the timing of the age of the individual retiree and when they plan to retire, not something anyone usually times around market levels or investment performance but rather around lifestyle or even health factors. As a result, often the portfolio cannot fully recover as the market bounces back, due to the burden of regular withdrawals, and may be left significantly reduced.
Today's retirees live in an uncertain world with an uncertain market. No one could have predicted the pandemic or its economic effects, and similarly, no one can predict where the market will be next year, in five years or in 10 years. While younger investors can ride out periods of volatility, retirees who are relying on their investments for income may have significantly lower risk tolerance and need to rethink their retirement investment strategy.
Is There a Solution?
This leaves many retirees in a perfect storm. They need to make their savings last longer than any previous generation, but with interest rates at historic lows, they may feel pressured to subject their savings to too much market risk in hopes of earning a reasonable rate of return. The most fundamental step to take is committing to regularized, frequent reviews with your financial adviser. Depending on portfolio size and complexity, this is most often quarterly, but should be no less frequent than every six months. This time investment keeps retirees attuned to shifts in the portfolio that will sustain them for decades to come.
Finally, consider the breadth of options available to your adviser, or on the retail platform you use if you are self-managed. Sometimes having the right tool is everything in getting the job done. Often advisers have a greater breadth of options available that can more than offset their cost. Remember there are options beyond equities. The best advisers have access to guaranteed income insurance products, market linked certificates of deposits and other "structured assets." This basket of solutions can provide downside protection ranging from a buffer of say 10%-20% all the way to being fully guaranteed by the issuing insurer or commercial bank. Even within the markets themselves, there are asset managers who create stock and bond portfolios that focus on a specific downside target first, emphasizing downside protection above growth right from the start.
Although market risk remains, it's true that by focusing on acceptable downside first, those portfolios are likely to weather downturns better even if they do surrender some upside as an offset. And while none of these approaches is perfect, they can work as a component to offset a portion of the market risk retirees probably need to endure for decades to come.
Disclaimer
The article and opinions in this publication are for general information only and are not intended to provide specific advice or recommendations for any individual. We suggest that you consult your accountant, tax, or legal advisor with regard to your individual situation. Securities offered through Kalos Capital Inc. and Investment Advisory Services offered through Kalos Management Inc., both at 11525 Park Woods Circle, Alpharetta GA 30005, (678) 356-1100. SouthPark Capital is not an affiliate or subsidiary of Kalos Capital or Kalos Management.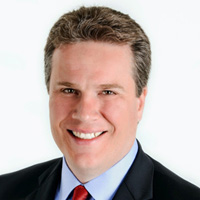 George Terlizzi has worked in business for more than 25 years as an entrepreneur, consultant, dealmaker and executive for early and mid-stage companies. He has substantial concentrations in finance, technology, consulting and numerous forms of transaction work. Today George advises wealth clients individually and sets the strategic vision for SouthPark Capital. George's insatiable curiosity, action-oriented approach, and broad-ranging interests are invaluable to those he advises.