Medicare Part B Premium Jumps Dramatically for 2022
Rising health care costs and the approval of Aduhelm, a new expensive Alzheimer's drug, were partly to blame for increases in the Part B premium and deductible.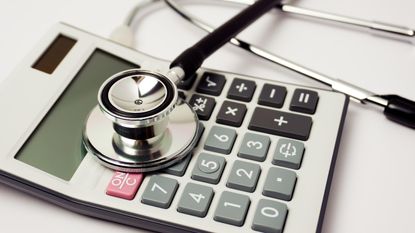 (Image credit: Getty Images )
Medicare beneficiaries will pay more – a lot more – for Part B in 2022.
The Centers for Medicare & Medicaid Services said on Friday that the standard monthly Part B premium for next year will be $170.10. That's an increase of 14.5%, or $21.60, from 2021. The annual Part B deductible will be $233, an increase of $30 from 2021.
The increases were due to rising health care costs and higher utilization of health care services, Medicare said. Congress also limited the Part B premium increase in 2021 -- premiums only rose $3 a month this year -- but Medicare now has to pay that back, starting in 2022.
Subscribe to Kiplinger's Personal Finance
Be a smarter, better informed investor.
Save up to 74%
Sign up for Kiplinger's Free E-Newsletters
Profit and prosper with the best of expert advice on investing, taxes, retirement, personal finance and more - straight to your e-mail.
Profit and prosper with the best of expert advice - straight to your e-mail.
Medicare beneficiaries potentially being prescribed the Alzheimer's drug, Aduhelm, which was approved by the Food and Drug Administration earlier this year, was also to blame, Medicare said. Aduhelm's price tag – $56,000 per person each year – has been criticized and has raised questions about the strain it would put on Medicare's finances.
The Kaiser Family Foundation estimated in June that if just a quarter of the 2 million beneficiaries who were prescribed an Alzheimer's treatment under Part D in 2017 took Aduhelm, it would cost Medicare $29 billion in one year. To put that into perspective, Medicare spent $37 billion on all Part B drugs in 2019, KFF said.
Since Aduhelm must be administered by a doctor, it is covered under Part B and not under a prescription drug plan. Medicare started a National Coverage Determination in July to determine whether and how the agency would cover the treatment and other similar Alzheimer's drugs.
"While the outcome of the coverage determination is unknown, our projection in no way implies what the coverage determination will be, however, we must plan for the possibility of coverage for this high cost Alzheimer's drug which could, if covered, result in significantly higher expenditures for the Medicare program," Medicare said in a press release.
Single filers who make less than $91,000 in modified adjusted gross income (less than $182,000 for joint filers) will pay the standard Part B premium in 2022. They will also pay the standard premium for their Part D prescription drug coverage plan.
Beneficiaries who make more than those thresholds will pay a surcharge, called an income-related monthly adjustment amount, for Parts B and D. This applies to about 7% of enrollees for Part B and about 8% for Part D, Medicare said. Monthly Part B premiums for those hit with an IRMAA will range from $238.10 to $578.30, depending on the beneficiaries' income.
As for Part D IRMAAs, beneficiaries will pay $12.40 to $77.90 per month in addition to their plan's premium, depending on their income. In September, Medicare said the average premium for Part D for 2022 would be $33, up from $31.47 this year.
The Medicare Part A deductible for 2022 will be $1,556. That's $72 higher than 2021. This covers the first 60 days of inpatient care at a hospital during a benefit period. After that, enrollees will pay $389 each day for days 61 to 90 during a hospital stay. That's up from $371 in 2021. Beneficiaries will then pay $778 (up from $742 in 2021) per day for lifetime reserve days.
Enrollees will pay $194.50 per day in coinsurance for days 21 through 100 during a stay at a skilled nursing facility in 2022. That's $9 more than what beneficiaries paid in 2021.
Senior Retirement Editor, Kiplinger.com
Jackie Stewart is the senior retirement editor for Kiplinger.com and the senior editor for Kiplinger's Retirement Report.