7 Things You Can Do Now to Prepare for Medicare's Annual Enrollment Period
It's that time of year again: Time to see if there's a Medicare option that better fits your needs – and your budget. Don't delay. Here's where to start doing your research now.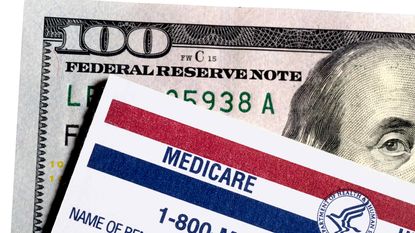 (Image credit: Getty Images)
Despite what you might think – based on the year-round onslaught of Medicare commercials and the flyers arriving in the mail – you can't just make changes to your Medicare coverage anytime you want.
Most people who want to make adjustments must wait for the Medicare Annual Enrollment Period (AEP), which runs from Oct. 15 to Dec. 7 each year. That's when you can do things like:
Disenroll from Original Medicare and enroll in a Medicare Advantage plan instead.
Change from one Medicare Advantage plan to another.
Move from a Medicare Advantage plan back to Original Medicare (parts A and B).
Enroll in a Part D prescription plan, cancel your prescription drug coverage, or move from one prescription plan to another.
Since, in most cases, the opportunity to make changes comes just once a year, it's important to plan ahead. Here are seven steps you (and your spouse) can take to prepare:
Subscribe to Kiplinger's Personal Finance
Be a smarter, better informed investor.
Save up to 74%
Sign up for Kiplinger's Free E-Newsletters
Profit and prosper with the best of expert advice on investing, taxes, retirement, personal finance and more - straight to your e-mail.
Profit and prosper with the best of expert advice - straight to your e-mail.
Avoid waiting until the Dec. 7 deadline to make decisions. By starting early, you can avoid the crush of people who also may be looking for individualized help from their local State Health Insurance Assistance Program (SHIP), Medicare, licensed insurance agents and financial advisers.
Talk to your doctors about your current coverage. If you have a Medicare supplement (or Medigap) plan, which allows you to see any doctor who takes Medicare patients, ask the physicians you see regularly if they still will be accepting Medicare in the coming year. If you have an Advantage plan, it's a little more complicated. Providers can join or leave a plan's provider network at any time during the year – or your plan may make changes to its providers. If that happens, and your physician (or physician's group) no longer accepts your insurance, you may have to find a new doctor or a new plan. Do your research and be ready.
Be on the lookout for your plan's Annual Notice of Change (ANOC). The ANOC, which arrives in the fall, should list any coming changes to your plan's coverage, costs or service area. Those changes will become effective Jan. 1. The size and complexity of this document may seem daunting, but it's important to review the information it contains (There's usually an easy-to-follow summary of plan changes near the beginning.) All Medicare plans are required to send an ANOC by Sept. 30, or 15 days before the start of the AEP – even if there aren't any changes. If you don't get yours, contact your plan.
Make a complete list of the prescription drugs you take. If you have medications you take regularly (Advair for asthma, for example, or Lipitor for cholesterol), be sure to see whether those drugs still will be covered when your current plan moves into the new year. Or, if you're considering changing to a new plan, check that plan's formulary for your prescription drugs. You can compare drug plans (Part D) and Medicare Advantage Plans on the official Medicare website, Medicare.gov.
Know the pros and cons of Medicare Advantage plans. You've probably noticed that most of the Medicare ads on TV tout an appealing (and growing) bundle of benefits offered by Advantage plans. I've written here before about the draw those upfront savings can have for retirees on a fixed income. However, I've seen many people who were fans of Advantage plans when they were young and healthy change their opinion when they needed specialized care that wasn't included in their plan's network. (Remember, with traditional Medicare, you can see any provider who takes Medicare.) Yes, you can switch from your Advantage plan to traditional Medicare and a supplement plan during the AEP, but you may have to answer some medical underwriting questions. Plus, Medigap insurers aren't required to sell you a policy if you don't meet their underwriting requirements.
If you haven't already, create an account at Medicare.gov and sign up for free email updates. The site offers tons of reliable information on Medicare basics, including contact information for organizations that offer assistance to those with questions about enrollment.
Don't panic if something changes in your life and you need to make adjustments to your plan outside the AEP. You may be eligible to make changes during a Special Enrollment Period (SEP) if, for example, you move or leave your employer's coverage. You can get information about the rules for different SEPs at Medicare.gov.
Even if you're satisfied with your current plan's coverage, it still may be a good idea to shop around and compare prices prior to the start of this year's AEP. Medicare plans can vary widely in their coverage for services and prescriptions, and you may be able to find a better or more affordable option.
Whatever you do, don't become complacent about your Medicare choices, even if you've been enrolled for years. Your decisions could affect the cost of your care, the care you receive, and the freedom you'll have to get the care you want and need.
If you aren't clear on the options available, or you need personalized assistance, don't hesitate to reach out and ask for help.
Kim Franke-Folstad contributed to this article.
Disclaimer
The appearances in Kiplinger were obtained through a PR program. The columnist received assistance from a public relations firm in preparing this piece for submission to Kiplinger.com. Kiplinger was not compensated in any way.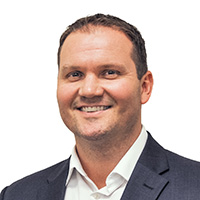 Vice President, Global Wealth Management
David Olsen is a financial adviser and vice president of client services at Florida-based Global Wealth Management (www.askglobalwealth.com). He has a bachelor's degree in finance and economics from Florida State University.