The 5 Worst Bad Habits to Carry Into Retirement
Some things are better left behind when you retire.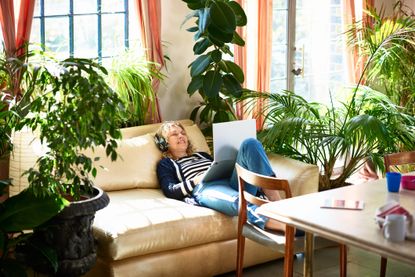 (Image credit: Getty Images)
Upon entering retirement, we carry a trove of valuable assets, experiences and goals. But we may also take with us some habits best left behind.
The adage claims bad habits die hard, and it's true, primarily because there's no one-size-fits-all solution. One approach is becoming more aware of these unfavorable behaviors so you can develop a strategy to tackle them.
As you prepare for this next chapter, here's a guide to the worst bad habits to bring into retirement – and insights on how to finally let them go to have a happy retirement.
Subscribe to Kiplinger's Personal Finance
Be a smarter, better informed investor.
Save up to 74%
Sign up for Kiplinger's Free E-Newsletters
Profit and prosper with the best of expert advice on investing, taxes, retirement, personal finance and more - straight to your e-mail.
Profit and prosper with the best of expert advice - straight to your e-mail.
1. Spoiling your children
Helping your adult children financially is common, with around half of American parents giving an average of $1,442 monthly, covering expenses from groceries to mortgages, according to a Savings.com report.
But when you compare this to the average Social Security check of $1,700 to $1,800 that many retirees depend on, the potential risk becomes evident.
Why It's a Bad Habit: Continually bailing out or financially supporting adult children can severely deplete retirement savings, leading retirees to cut back on their own essential needs or desired activities.
This habit can also prevent adult children from learning financial independence and responsibility. Additionally, it might strain relationships and create dependencies.
How to Kick It: Talk openly about financial expectations and boundaries with your children. It's okay to say no. Instead, find non-financial ways to help, such as providing emotional support and life advice.
2. Skipping doctor visits
Many people avoid routine health visits to save money or out of fear of receiving bad news. Men are often the biggest culprits, as a 2022 Cleveland Clinic survey of 1,000 American men found that 55% said they don't get regular health screenings.
Why It's a Bad Habit: Delaying medical attention can result in more severe health problems that require costly treatments, hospitalizations or medications. According to Fidelity, a single 65-year-old today may need approximately $157,500 saved (after tax) to cover healthcare expenses in retirement.
Health issues can diminish the quality of life, reduce mobility and lead to long-term suffering. Therefore, being proactive about health concerns can save both money and ensure a better quality of life.
How to Kick It: Build the habit of scheduling regular check-ups and treatments, akin to routine car maintenance. For guidance, refer to resources like the Mayo Clinic's list of recommended annual screenings for men.
3. Worrying about your investment portfolio
It's reasonable to worry about your investments, especially during market downturns. It's rooted in our psychology: we feel the sting of a loss roughly twice as intensely as the pleasure of a gain.
But acting on that impulse and obsessively checking investments can lead to poor decision-making and unnecessary stress.
Why It's a Bad Habit: Making hasty decisions like converting investments to cash during market drops can lock in losses and hinder long-term financial growth. Research has shown that investors who trade frequently typically earn lower returns. Moreover, constant worry can harm your mental well-being and reduce overall life satisfaction.
How to Kick It: Stick to a well-thought-out, long-term investment strategy, consider seeking professional financial advice, and tune out the daily news.
4. Procrastination
Retirement introduces vital decisions. Delaying choices, like drafting a will, can result in complications. The 2023 Wills and Estate Planning Study shows over half of Americans over 55 lack one. As time progresses, the opportunity to act diminishes.
Why It's a Bad Habit: Delaying decisions about estate planning, choosing insurance plans or other retirement necessities can lead to higher costs or financial losses in the long run. Procrastination can cause stress and feelings of being overwhelmed, especially as pending tasks accumulate.
How to Kick It: Prioritize tasks, set deadlines, work with an estate planner or adviser who will keep you accountable, and tackle one thing at a time to make steady progress.
5. Being lax with cybersecurity
If your favorite password is "password," you're not alone. It's one of the most used passwords in the world. But that also makes you a prime target. Retirement is no time to disregard cyber security, as one AARP study estimates that $28.3 billion is lost to elder fraud scams each year.
Why It's a Bad Habit: Falling victim to scams can result in significant financial losses, unauthorized transactions and the costs of recovering from identity theft. Further, experiencing scams or cyberattacks can lead to feelings of vulnerability, stress, and a distrust of technology.
How to Kick It: Educate oneself about common online and phone scams, use strong passwords, update software regularly, and always approach unsolicited communications with caution.
As you enter retirement, consider it a fresh start. After all, it's an opportunity to reshape life on your own terms. So, leave behind the habits that no longer serve you, making room for new rituals and rhythms that will enrich your next phase of life.
Related Content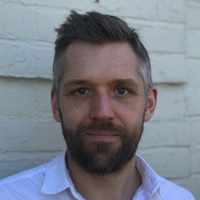 Jacob Schroeder is a financial writer covering topics related to personal finance and retirement. Over the course of a decade in the financial services industry, he has written materials to educate people on saving, investing and life in retirement.

With the love of telling a good story, his work has appeared in publications including Yahoo Finance, Wealth Management magazine, The Detroit News and, as a short-story writer, various literary journals. He is also the creator of the finance newsletter The Root of All (https://rootofall.substack.com/), exploring how money shapes the world around us. Drawing from research and personal experiences, he relates lessons that readers can apply to make more informed financial decisions and live happier lives.