How Healthy Is Your Retirement Plan in the Midst of the COVID Crisis?
Give yourself a financial checkup today to see if you're doing all that you can to have a healthy and happy retirement. Here are eight tactics to help boost your bottom line.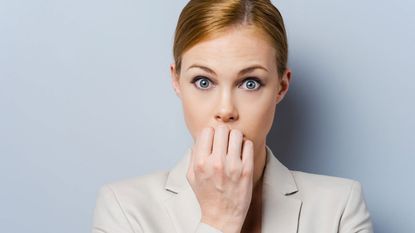 (Image credit: Getty Images)
As the world moves into yet another year of dealing with the persistent coronavirus pandemic, we're all still struggling to wrap our minds around the many challenges we face.
First and foremost are ongoing concerns regarding the health of our families, friends, colleagues and others. But, of course, this isn't just a medical crisis. For many, the pandemic is also taking a toll on their financial well-being. And the longer it drags on, the more it could threaten their ability to retire when and how they planned.
How can those workers avoid falling victim to a failing retirement?
For those who are out of work, the advice is fairly straightforward: Find good work as quickly as you can, and fight to remain extremely valuable to your employer.
For those who are still among the ranks of the employed, your financial outlook may be stronger. But if you're worried about the health of your retirement plan, here are some remedies to consider:
Disclaimer
The appearances in Kiplinger were obtained through a PR program. The columnist received assistance from a public relations firm in preparing this piece for submission to Kiplinger.com. Kiplinger was not compensated in any way.
1/8
Plan to work longer
This may be a bitter pill to swallow if you planned to retire soon. But it's just a matter of doing some math. The longer you can keep working, the more you should be able to save for retirement — and you won't have to spread the money you've saved over as many years. (For an eye-opening look at how long you might have to make your retirement income last, check out the Social Security Administration's life expectancy calculator.)
2/8
Spend less and save more
Have you reworked your budget to reflect the changes in your expenses since the pandemic started? If you're spending less on things like clothing, transportation and entertainment, can you set aside a bit more toward your savings and investments? Even a small increase in savings each month — or each paycheck — could result in a big improvement in your lifestyle down the road. And if you can keep expenses low, you'll be able to draw less from your savings in retirement, which means your nest egg will last longer.
3/8
Invest with a long-term approach
The longer you can put off withdrawing money from your retirement accounts, the longer you may feel comfortable with a more moderate or even aggressive portfolio mix that could help keep your money growing. Even in retirement, you may wish to keep a segment of your portfolio invested in equities to mitigate inflation risk.
4/8
Utilize income-focused investments
All investments are not created equally when it comes to providing retirement income. With dividend-paying stocks, for example, even if the value doesn't rise, the stock will pay you just for owning it, which makes this a dependable income source. And reliable income is key to a successful retirement.
5/8
Consider guaranteed income products
Annuities were invented to provide retirees with a stream of guaranteed income, regardless of the value of the stock market. When used as part of an overall income strategy, annuities can help keep your vitals strong.
6/8
If you're already retired, get a part-time job
Nothing takes the pressure off a fragile nest egg like a new source of income. Working part time after retirement could:
Help you maximize your Social Security benefits by allowing you to delay claiming until you reach your full retirement age.
Help you hold on to your savings longer.
Provide an opportunity to face new challenges and make new friends (which could be good for your health).
7/8
Insure against health care catastrophes
A costly stay at a nursing home can drain a nest egg faster than pretty much any other event. According to Genworth's annual Cost of Care Survey, the median monthly cost of a private room in a U.S. nursing home in 2020 was $8,821. And Medicare generally doesn't cover long-term custodial care. So now is the time to make a plan for how you'll pay for long-term health costs should you or your spouse require this type of care in the future.
8/8
Employ tax-sensitive strategies
If you're over 59½ and expect to earn less because of COVID-19, or you want to take advantage of lower tax rates that are scheduled to sunset at the end of 2025, you may want to consider moving money from a tax-deferred retirement plan (a 401(k), 403(b) or traditional IRA) to a Roth IRA or some other tax-free investment vehicle. You'll have to pay income taxes now on the money you convert to a Roth, but if you expect tax rates to go up in the future (and many experts do), you may benefit from this strategy when you retire. While you're at it, speak to your financial adviser about creating a sound withdrawal strategy that could further minimize the taxes you owe in retirement.
While none of these remedies on its own is a sure cure for frail finances, combined they may provide the shot in the arm your retirement plan needs right now. That's why most financial professionals suggest developing a proactive income and investment plan, followed by regular checkups to review and make adjustments each year.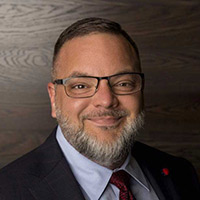 President & Founder, Elevated Retirement Group
Scott M. Dougan is the president and founder of Elevated Retirement Group . He is a Registered Financial Consultant, an Investment Adviser Representative and a licensed insurance agent.