Checklist: Steps to Take after Your Spouse Dies
Feeling overwhelmed? A checklist can help you figure out where to start and tasks you may be able to put off.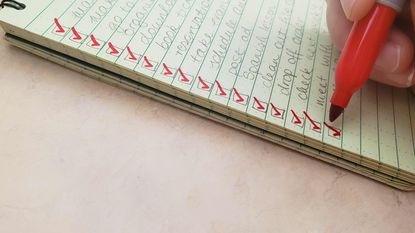 (Image credit: Getty Images)
The death of your spouse is a period of unimaginable grief. Unfortunately, there are many legal and financial obligations that will not wait.
Tackling a to-do list at this time is probably the last thing you want to do, so it is a good idea if you can seek out the help and advice of a trusted family member, friend or adviser to sort things out and provide you with emotional guidance. Here is a checklist to help guide you through the most important tasks you need to complete:
Disclaimer
Investment advisory and financial planning services are offered through Summit Financial LLC, an SEC Registered Investment Adviser, 4 Campus Drive, Parsippany, NJ 07054. Tel. 973-285-3600 Fax. 973-285-3666. This material is for your information and guidance and is not intended as legal or tax advice. Clients should make all decisions regarding the tax and legal implications of their investments and plans after consulting with their independent tax or legal advisers. Individual investor portfolios must be constructed based on the individual's financial resources, investment goals, risk tolerance, investment time horizon, tax situation and other relevant factors. Past performance is not a guarantee of future results. The views and opinions expressed in this article are solely those of the author and should not be attributed to Summit Financial LLC. Links to third-party websites are provided for your convenience and informational purposes only. Summit is not responsible for the information contained on third-party websites. The Summit financial planning design team admitted attorneys and/or CPAs, who act exclusively in a non-representative capacity with respect to Summit's clients. Neither they nor Summit provide tax or legal advice to clients. Any tax statements contained herein were not intended or written to be used, and cannot be used, for the purpose of avoiding U.S. federal, state or local taxes.
1/9
Don't make any life-changing decisions.
Now is not the time to make any significant, financial decisions. While it is entirely reasonable to want to sell a home or other property that reminds you of your spouse, wait. For some, paying off the mortgage makes sense, while for others maybe not. (For more on that, please see Should a Widow Pay Off Her Mortgage?) Also, avoid making any additional investments or large purchases, especially if you were not actively involved in your family's finances before the death. Give yourself all the time you need to mourn first.
2/9
Request certified copies of the death certificate.
You will need certified copies of your spouse's death certificate to prove the passing of your spouse and to claim benefits or to switch over accounts into your name. Ask the funeral home for at least a dozen or more copies. You may also need certified marriage certificates to prove you were married to the deceased.
3/9
Speak with your spouse's employer.
If your spouse was working at the time of his or her death, make a point to contact the employer to see if there are any benefits you are entitled to have, including a 401(k) or employer-based insurance policy. If you and your dependents' medical insurance was covered by your spouse's job, make sure you know how long the coverage will last to give yourself time to make other arrangements.
4/9
5/9
Probate your spouse's estate.
First you want to locate the will. Generally, it's filed with an attorney, or in a safe deposit box. Contact the attorney for a reading and for help in settling the estate. If your spouse died without a will, things could get complicated. Most people can benefit from asking for professional legal and financial advice in this situation.
6/9
Gather the financial records.
Start collecting the financial records, including banking records, bills, credit card statements, tax returns, insurance policies, any outstanding mortgages or loans and retirement accounts. If your spouse did not have an organized file system, this might take a long time. You may need to call companies directly and provide proof of your spouse passing before being able to gain access to the accounts.
7/9
Switch over accounts and cancel credit cards.
If your spouse was the sole name on an account, such as a utility, or a subscription service, such as a mobile phone, make sure to change the name if you want to keep the service, or terminate the account if you don't. Get a copy of your spouse's credit reports so you're aware of all debts in your spouse's name. (The three major credit bureaus are Equifax, Experian and TransUnion.)
Ask to have a notification in the credit report that says "Deceased — do not issue credit," so new credit is isn't taken out in their name. As a surviving spouse, you may not be responsible for the payment of credit card accounts held by your spouse alone, and many credit card companies will write off the debt owed to them. However, the laws differ in community property states, such as Arizona, California, Idaho, Louisiana, Nevada, New Mexico, Texas, Washington and Wisconsin. Here the surviving spouse may be responsible for the credit card debt. A local attorney can help.
8/9
Contact government offices.
Have your spouse's Social Security number handy and call the Social Security Administration office to find out what you need to do to receive survivor benefits. Doing this as soon as possible can help prevent long delays before you get your next Social Security payment, and you may even qualify for a one-time death benefit of $255. If your spouse served in the armed forces, you might be eligible for additional benefits from the Department of Veterans Affairs, so contact your local branch office.
9/9
Switch emergency contact information.
Change any of your or your family members' emergency contact information that had your spouse's name or number listed as someone else's primary point of contact.
When you lose a loved one, your world is turned upside down. On top of all the grief there are the financial issues that land in your lap. While I would not recommend rushing any major money decisions, some issues just cannot wait. A checklist is a good way to help with the immediate tasks. However, I recommend a financial plan to help with the larger issues, like planning for retirement or evaluating Social Security claiming strategies. If you are uncomfortable handling the financial responsibilities or need a second opinion, an experienced fee-only financial adviser can help.
For more financial planning insights for Widows and Widowers, please visit my website at www.survivorplanning.com.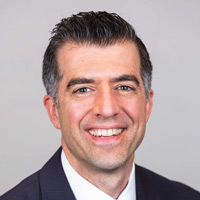 CFP®, Summit Financial, LLC
Michael Aloi is a CERTIFIED FINANCIAL PLANNER™ Practitioner and Accredited Wealth Management Advisor℠ with Summit Financial, LLC. With 21 years of experience, Michael specializes in working with executives, professionals and retirees. Since he joined Summit Financial, LLC, Michael has built a process that emphasizes the integration of various facets of financial planning. Supported by a team of in-house estate and income tax specialists, Michael offers his clients coordinated solutions to scattered problems.